Raluca Costin
Guest Contributer
I first got introduced to SEO two and a half years ago when a work colleague made an untrue statement about organic rankings. I then and there knew I wanted to know more about the subject and decided to have a change of career. Months later, I was attending a Pay Per Click Advertising course with a specialist who said: "I now know Google inside out". This soon became my goal in life. ..well, at least professionally. Since then I have worked on a wide range of client verticals, from accommodation to highly technical stuff, devising and implementing search engine optimisation strategies. As a Senior SEO Executive at Found I get to work on some fantastic high street brand clients and what I love the most about the job is the fact that you never stop learning! And although there are some very technical parts of the job, I also get the chance to put my creativity into practice, which suits me perfectly. When I'm not working and not lingering on SEOmoz or Wordtracker, I like to style people's hair (I'm also a qualified hairdresser), travel, practice swimming and skiing or climbing high bridges and watch airplanes take off and land.
Read posts by Raluca Costin...
Stormy weather Any SEO will remember the period of April – May 2012. For most search engine marketers it...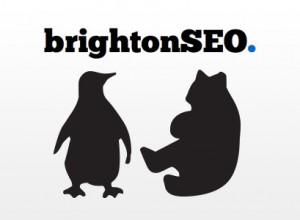 Found were some of the lucky ones to secure some places at the BrightonSEO conference that reunited SEO and...