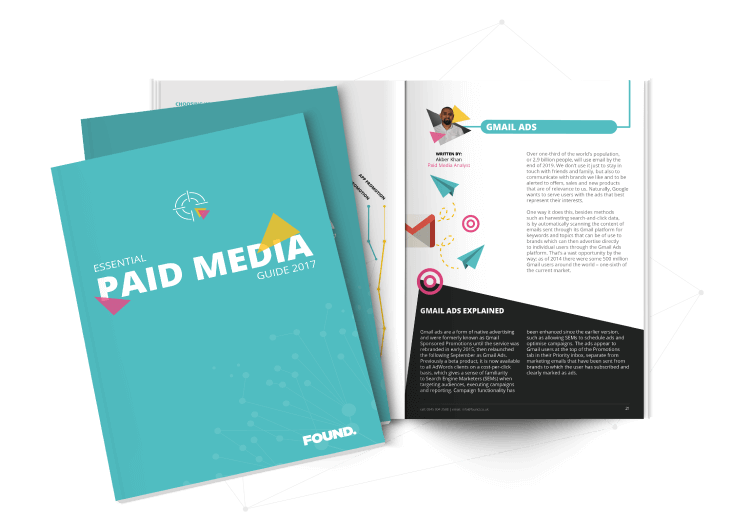 Essential Paid Media Guide.
22nd November 2016 - Less than a minute read
The Found Essential Guide has come out of years of putting paid media best practice into place for clients as diverse as Funky Pigeon, WH Smith's, Hand Picked Hotels and Canterbury of New Zealand. This guide gives practical guidance and insights on the future of individual paid media channels and how they can work together for an integrated marketing strategy. Read on for chapters covering channels in the diverse paid media mix, from Programmatic TV to in-app promotion and paid social.