All SEO projects should begin with full and thorough audits, enabling a site's issues to be identified and allowing the correct work to fix them to be prioritised.
SEARCH ENGINES AREN'T QUITE AS INTUITIVE AS YOU MIGHT THINK
Search engines aren't as intuitive as you might think, especially when it comes to understanding websites. They rely on things like internal link graphs and topic clusters when trying to get to grips with what a site is actually all about. And if a page isn't optimised to send the right signals , search engines become confused - meaning that your chances of ranking for competitive terms decreases dramatically.
From migrations and speed testing to keyword research & competitor analysis, Found's technical team take a deep-dive into your site, flush out the confusions, and give you actionable solutions to get your website on track.
But an effective SEO audit isn't just about the website, it's also about assessing links. We look at relevance, site locations / targets and domain strength just for starters. And after a comprehensive analysis of your current link profile, we'll almost certainly uncover hidden areas of opportunity.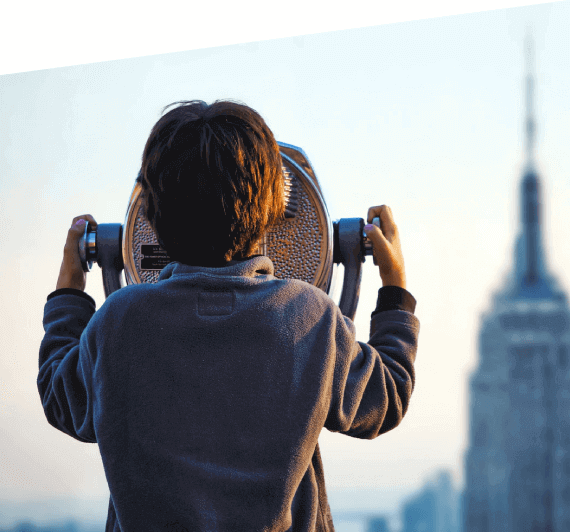 Let's be honest, technical work often isn't sexy - but it is essential.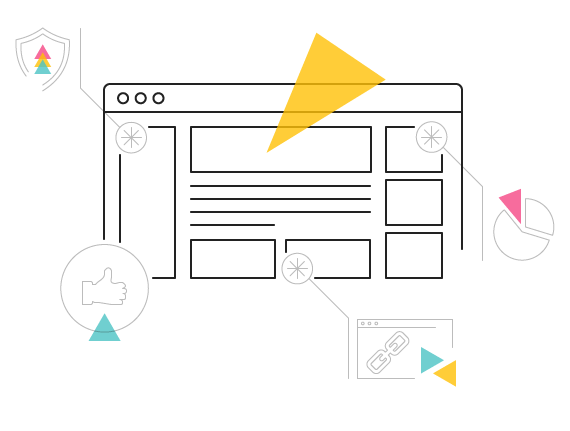 A thorough review of your site's coding and server configuration will make sure that search engines can access and interpret the content available on your site, which is an absolute prerequisite to performance. We'll offer recommendations on an instance-by-instance basis, with priority based on the resource to resolve, versus the impact of resolution.
The exact areas covered will vary depending on what issues are identified, but some common areas for which we regularly provide actionable insights include: canonicalisation, HTTP headers, redirects, URL structures, indexation, faceted navigation, page speed, duplicate content, broken links, structured data and mobile optimisation amongst others.
SEO MIGRATION AUDITS
Rebrands, moves to HTTPS & domain changes are all technically site migrations, and if not managed properly they can have huge implications for organic search. It is essential that migrations are managed properly as the impact on performance can be severe if not.
Thankfully, we've managed dozens of migrations for enterprise level platforms. If this is your (or your developer's) first time managing a migration, we'll offer support at every step of the way, with tried and trusted processes - believe it or not, we've seen it all before.
SEO KEYWORD & COMPETITOR AUDITS
For an SEO audit to be as effective as possible, it's crucial to take a look at the search and competitor landscape. If you want organic search to be a success, you need to start with identifying which terms you're targeting -  a balance between chances of conversion, market opportunity, competition and ROI for the landing pages.
And, by understanding what your competitors are up to, your search strategy will be a lot more targeted. Search and competitor landscaping offers a birds-eye view of your current website targeting and identifies growth opportunities.
We examine all relevant keywords and determine which ones have the most opportunity for your brand. The findings make up a significant part of the SEO audit, and  inform future content marketing activity.
INTERNATIONAL SEO AUDITS
Multiple regions and languages tend to confuse search engines. They try to understand which version of a site ought to be served in which region / market, but their efforts are far from perfect.  If users don't see their appropriate market content, the impact on conversion rates can be devastating
Our technical team will conduct an analysis of international SEO performance, and review any geo-targeting. This may be on a single domain or multiple domains, and where necessary, we will provide solutions to ensure users arrive on the correct localised version of your content.
SITE SPEED AUDITS
It's probably no surprise to hear that page speed is a big deal for both users and search Engines, and that deal is getting bigger. Part of our technical SEO means reviewing all current site speed performance in an effort to identify key causes of high page weight and slow page speed. From speed scoring to load time comparisons, we'll get your website running at full throttle, providing detailed & prioritised recommendations to your developers on exactly what needs to be done to drive the greatest page loading speed improvement with the least amount of resource

NEED AN SEO AUDIT FOR YOUR SITE?
Let's get started
Click to

enquire
or
Call

0207 653 6709
Great SEO starts and stops with great targeting. It's about giving search engines as much information as possible, making sure that when it comes to your website, you haven't forgotten to dot your i's and cross your t's.
If you think your website is in desperate need of an SEO audit, give us a shout and we'll take it from there.
"This award is an acknowledgment of all of the great work that Found do, how that work affects their customers and the digital advertising ecosystem as a whole. It's fantastic to see digital marketeers with such sound performance roots make the large but successful leap into effective creative. Found has it all - a focus on performance, a creative edge, fantastic people, sound measurements, great results and a clear customer focus. We are looking forward to what they do next."

"Found delivered beyond our expectations with their clever Paid Media and YouTube campaign. The fine-tuned approach to audience targeting has brought great results with incredible engagement rates, which smashed all industry benchmarks."

"Found have proven themselves to be an immensely valuable extension to our in-house marketing team. Their wisdom and commitment to deliver has turbo-charged our digital media strategy and we're excited about how, together, we can continue to build the Hand Picked Hotels brand online."

"Found's ability to think outside the box has boosted both awareness and engagement with our core target audience. Their combined skills in SEO, content – including video – and paid media have cleverly thrust YHA into the mind-sets of key influencers in the travel and lifestyle community, which will significantly help us to drive long term growth and loyalty."

"Found's impact has been staggering. Their ability to plan effective, time-sensitive search marketing strategies has transformed our ROI."

"We have been very pleased with the performance, energy and attention to detail the Found team have given us. We've seen significant uplift in key PPC metrics across the board, including a 1763% YoY rise in ROI for our Father's Day campaign."