David Arenas
Before studying for a Bachelors in Information Technology in Spain, I started learning programming languages in my spare time. An interest in design patterns and database architecture, especially in relation to web programming, meant a career in digital was a clear path for me. I had already worked in Madrid and Aldershot as web developer before deciding that I wanted to pursue a new challenge, so I moved to London to find a job in the digital industry. So here I am working with the awesome team at Found! My favourite days are when a new site-build lands and I start from scratch, planning the project and making the right decisions to ensure the success of the project. I also like it when problems arise, having to figure out where errors are and solve them is a real challenge and one that suits me perfectly because of my high attention to small details. Outside of work I spend a lot of time exploring London with my girlfriend, as the city is new for both of us, and there are so many hidden places to discover. I also like playing sports, cycling to work and watching movies.
Read posts by David Arenas...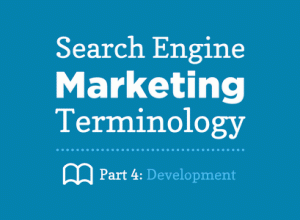 In the final instalment of our terminology guide, we delve into the world of web development. With many of...