A sneak peek into the future of the music industry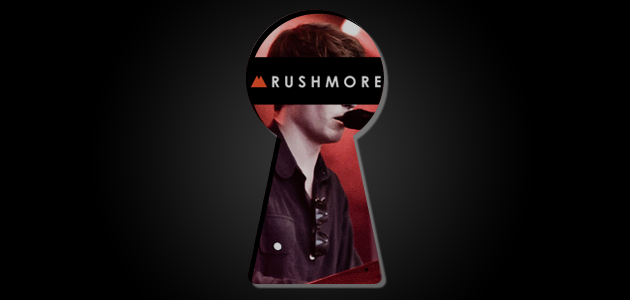 It is always fun to get out of the office and meet with one of our clients. This time the opportunity was even more enticing. We were connected with a man who has a bold but clear intention: to fix the current state of the music industry.
Philip and I were invited by Speakers Corner to hear from Alex Hunter, CEO of Rushmore.fm, a new start-up venture being described as a revolutionary new "music ecosystem." Alex is also the former Head of Online for Virgin Group Global, so when he speaks music it's definitely worth putting that phone on silent and listening up!
Connecting artists and fans
Rushmore.fm is a London-based website that intends to connect fans with their favourite artists. Alex spoke about the site's broader aim, which is to make it easier for emerging artists to make a living from their music. It's comparable to Wikipedia, in the sense that members are encouraged to contribute and follow content. Launched in May of this year, membership is currently by invitation only.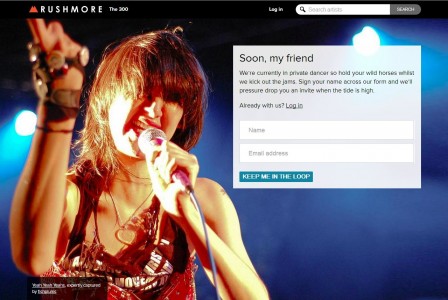 The current state of the music industry
With the advent of new platforms over the last decade, many artists are seeing even less money for their 'popular' hits than in years past. Companies like Rushmore.fm are hoping to reverse that trend.
On their purpose section, Rushmore.fm writes, "In many cases, they [artists] simply aren't making good money and this means there's a risk they'll stop making music. Not good."
According to thecynicalmusician.com, "It takes at least 4,000,000 Spotify plays per month just to provide a band with a minimum wage."

That makes for pretty dire reading. With so few rewards for emerging artists, the depth and breadth of new music talent may well find themselves crunching numbers at the local bank, rather than getting out on stage where they belong.
In response, Rushmore.fm are championing us to get behind their long term goal where "it's possible to make a good living as an artist."
What does the future hold?
As Alex put it, "We don't think the music industry is dying, it's just getting started! We think the answer to these problems will come if we can connect music fans directly and effortlessly with the artists and labels they love."
Rushmore has already had 200,000 contributions from music fans around the world. So, they seem to be more than up for taking on the challenge. Of course, Alex readily acknowledged on hypebot.com that the music industry is one "tough nut to crack." That won't stop them getting out 'Thor's Hammer', if you like!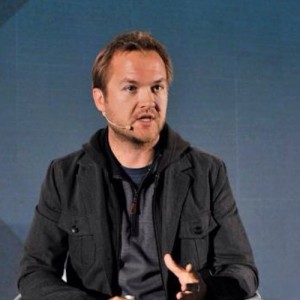 Alex Hunter
Building a brand
Alex then went on to tell inside stories from his time at Virgin and gave further insights into what he believes are the key things in building a successful brand.
'Who do you love?' he asked, as he prompted us to think of our favourite brands. Apple and Diet Coke seemed a popular choice from the audience. Alex believes the emotional connection we have with these brands comes down to them utilising 'relationship marketing' well.
He presented some interesting thoughts on what it means as a brand to create an "enduring loyalty in a connected world." If you want to find out more on this topic, you can check his slideshare:
Final thoughts
I also admit to reaching for my pen and pad, and making a note on Alex's laid back presentation style. He made us think and he made us laugh. His passion and energy was infectious – exactly what you would want when hiring a speaker.
Speakers Corner is a tight knit group of people who are passionate about what they do and the speakers they represent. For them it's important to not just hear a new speaker talk, but get to know them as well. This complements their goal of matching speakers with their individual clients' needs. Alex's talk is a good indicator that their dedication ensures their speakers are not just experts in their field, but can entertain an audience too.
Plus, from what we heard and saw, why can't the music industry be set for an oncoming mini-revolution? If Alex Hunters' new project gets the traction it deserves, Philip and I might have witnessed the start of it.
This is one web start-up that is worth keeping an eye out for, especially for a self-confessed muso like me. I recommend checking it out.