It's official: Found is one of the best places to work in the UK!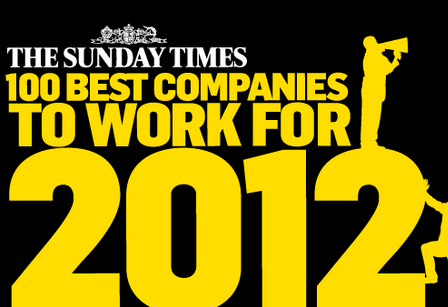 Last night Found got glammed up to attend the Sunday Times 'Top 100 Best Small Companies to Work For' awards as part of the Big Ideas Group. We were treated to a champagne reception and dinner before getting on with the serious business of the awards. After a tense countdown we were announced as number 33 out of 515 accredited companies – an outstanding personal best for the Big Ideas Group. On top of that we also achieved the top-tier status of 3 stars!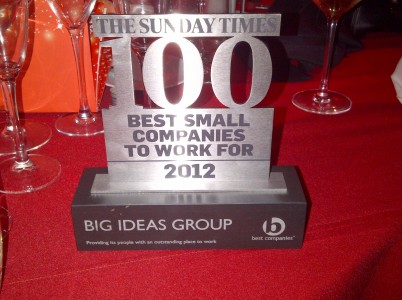 Everyone here works incredibly hard to ensure that, as well as achieving fantastic results, we have a brilliant time too and I personally can't imagine working somewhere with a better group of people. We certainly all had fun last night and after dancing and celebrating into the early hours of the morning we are all very grateful that the monthly Big Ideas Group Pre-Pay Day Pizza falls today…you really are the best company to work for!