An Early Present from Found: SEO iPhone App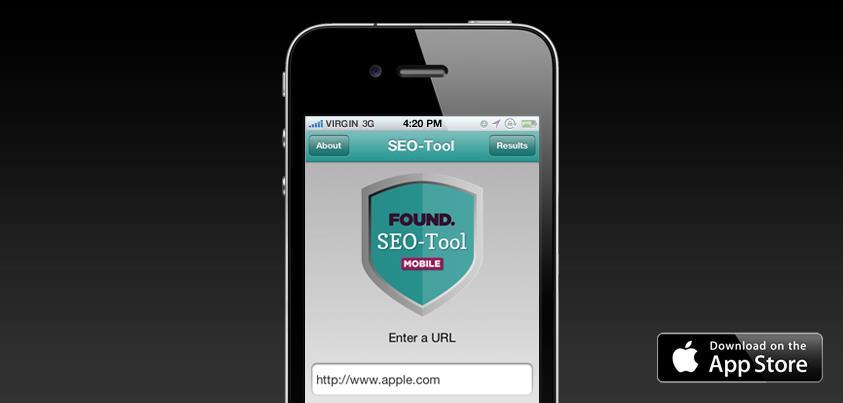 Our development studio elves have been hard at work in their workshop and have produced an SEO iPhone app – just in time for Christmas!

I am proud to announce that the result of recent long winter evenings is the SEO Audit Tool App for iOS. The tool is available free, in the spirit of spreading goodwill & festive cheer to digital marketers who use iOS devices. The app is another development from our Foundlabs initiative, and joins many other excellent additions to our internal processes recently by the team. The studio team certainly deserve to enjoy the Christmas party!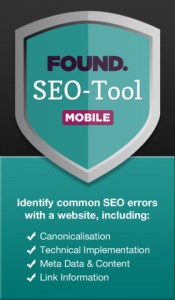 The data returned through the tool can act as a great starting point and will quickly alert you to some key issues that may need to be addressed.
The Tool has 3 Main Parts:
• Technical issues, such as domain canonicalisation & XML sitemaps
• Content issues, such as keywords found on the page and within meta data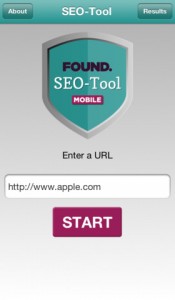 The tool is very easy to use – simply enter a URL (domain or a page) and tap the start button. The tool will then run and start to display the headline issues which have been found.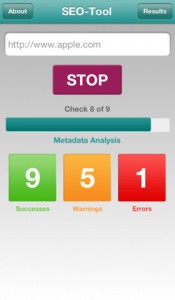 Through the use of a 'traffic light' system the tool will indicate whether the task is successful, whether there is an error or whether there are any warning signs that could be addressed.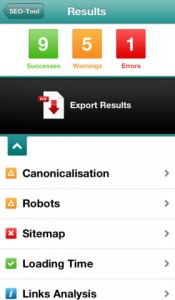 Full list of SEO App Features
• HTTP header check
• Domain canonicalisation – checks for duplicates of the homepage. This checks www and non-www versions and for multiple index files. This is probably one of my favourite features
• Robots.txt check – checks existence and sitemap location
• Sitemap check – checks for existence
• On-page links analysis – summary, internal links and external links within HTML
• Header check – checks H1 tags
• Image analysis – checks for missing alt tags
• Keywords analysis – checks density of keywords found
• Metadata analysis – looks at title tags, description tags and keywords tag
Please download and test it out, it would be great to receive feedback.
Web Version Update
As well as producing the mobile app, our online audit tool, which was released back in March 2012 has been given an update.
On top of lots of tweaks and design improvements after user feedback, some additional functionality has also been added.
Here are some of the new features:
Export audit data to a PDF.
Ability to save a report with a URL.
Browser plugins for both Firefox and Chrome are currently being tested so watch this space for those!