10 of my top paid SEO tools – part 1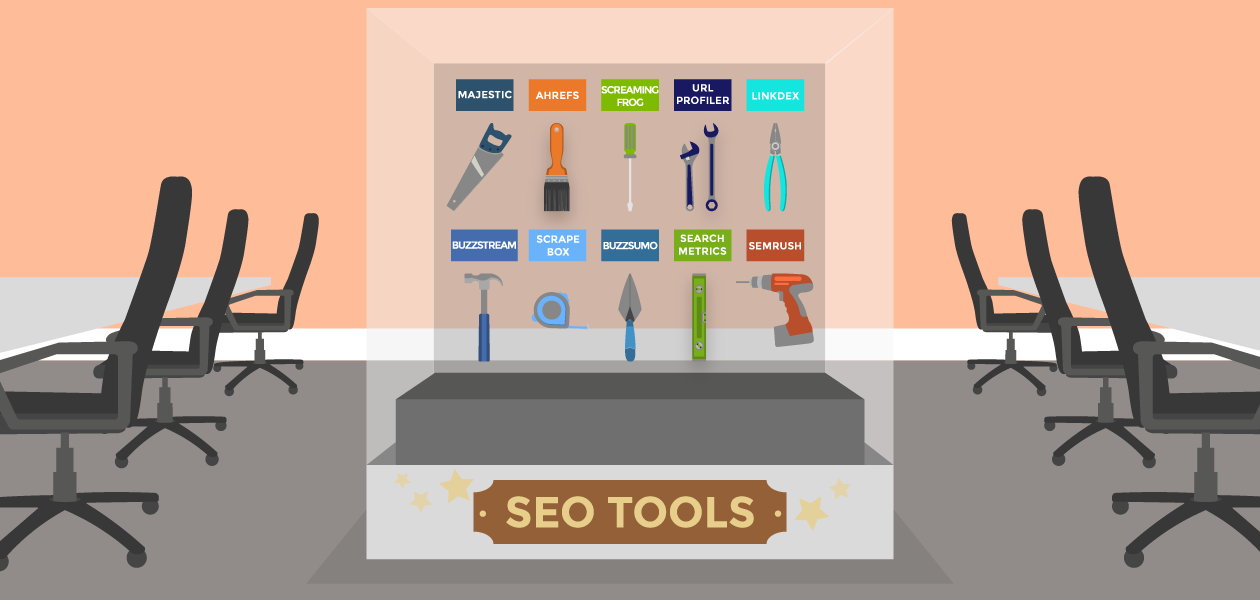 There are so many tools available for SEO that it can be seen as bit of a minefield. It can be difficult to understand which tool, or more correctly, which tools (there is always more than one needed!) needed to help improve a website's ranking in Google.
The first thing to understand is that there is no one tool that will provide all the information needed. Part of any SEO's job is to use a variety of these tools to interpret what is best for the website in question. Investing in the right tool/s is a big financial and time commitment for a small company or entrepreneur.
It should go without saying that the tools an SEO uses are critical to the success of any campaign. Having access to the right SEO tools is very important and can make or break an SEO campaign. Of course, having access to the tools is only the first step – understanding how to effectively and efficiently to use them and shape your campaign is another thing entirely.
The following information is the first part of a guide aimed to help you choose the best paid SEO tools for your situation. Whether you are an agency or a small business, there should be a tool to fit your SEO requirements below.
1) MAJESTIC

Screenshot via majestic.com
Key uses:
Site analysis: identifying site strengths and weaknesses
Backlink analysis: what content attracts the most links, how has the backlink profile grown, are backlinks spammy or natural?
Tracking new and lost links
Anchor text analysis
Summary
Majestic is one of the most essential tools for many SEOs out there. Majestic is able to provide insight on Linkbuilding, competitor analysis, anchor text and much more. Majestic also excels at helping you to understand the link profiles of your websites and your competitors' websites.
Majestic say they crawl the web and view around a billion URLs per day. They then use their "Flow Metrics" algorithm to analyse the value of these websites. One of the key metrics Majestic provides is Trust Flow. In a Post-Penguin world, this is more important than ever to detect unnatural links.
2) AHREFS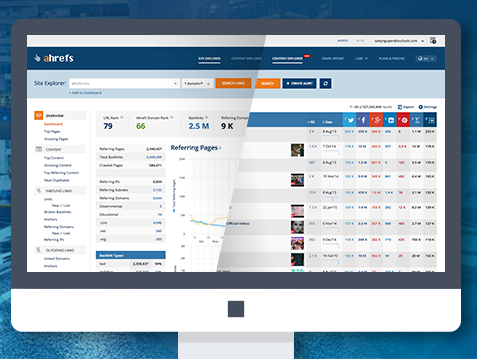 Screenshot via Ahrefs.com
Key Uses :
Site explorer: Identifying site strengths and weaknesses
Positions Explorer: Allows you to explore profitable keywords for organic search
Keywords Explorer: Provides you with keyword ideas and search traffic estimation
Backlink analysis
Tracking new and lost links
Anchor text analysis
Content Explorer: Helps you to see what is trending and being shared in any niche.
Summary
Ahrefs continues to be most of the most innovative SEO tools on the market. Describing itself as a "turnkey marketing laboratory", the super clean and organised interface does actually give it that laboratory scientific feel.
Ahrefs is also an excellent backlink analysis tool. One of the advantages of Ahrefs is that you can find links before they are on Majestic, as it has its own index which reloads every 30 minutes. This is very useful for identifying natural links for macro content pieces.

Screenshot via screamingfrog.co.uk
Key uses :
SEO Auditing tool for crawling small to medium sized websites
Identifying page titles, H1s, Meta Robots, Canonicals and image analysis are just a few of the things that Screaming Frog excels at
Full features list here
Summary
Often described in the Found office as the 'Swiss army knife' of SEO. Screaming Frog's SEO Spider excels at carrying out so many different day to day SEO tasks. Whilst mainly used by the Found technical team for discovering technical issues, this tool is also very good at analysing, in mass, content issues such as poor title tag optimisation or other basic level content issues.
The free version allows you to crawl up to 500 URLs, which is great if you are just looking to trial the software first.
For larger sites cloud-based systems such as Deep Crawl and Botify are more likely to suit your needs.
4) URL PROFILER


Screenshots via urlprofiler.com
Key uses:
Full Content Audits. Integration with a large range of other SEO tools makes this one of the closest things to an "all in one" solution for auditing.
Link Audits
Domain Research
Link Prospecting
Summary
URL Profiler is one of a new batch of relatively new SEO tools that is causing a bit of stir in the SEO world! URL Profiler's strength is that it integrates with lots of other APIs including SEO tools such as Majestic, Moz, Ahrefs, SEMRush as well as Copyscape, Whois scraping tools and more.
You can also configure URL Profiler to scrape data from webpages and to verify the existence of backlinks on certain webpages.
URL Profiler will then provide you with one of the most detailed SEO reports you will ever download. The side scrolling Excel report sometimes feels like it will never end.
5) LINKDEX
Screenshot via linkdex.com
Key uses:
Rank tracking
Link Audits
Domain Research
Link Prospecting
Summary
Linkdex is one of the most advanced rank trackers available at the moment. Offering a wide range of features and very detailed reports, it is the "Rolls Royce" of rank tracking. Used by some of the biggest brands including Burberry, it is really one of the higher end tools in the rank tracking market.
Many cheaper alternatives exist, but there is something about Linkdex that just feels like you are using a quality product. The rank tracking graphics also look great to put into client reports.
6) BUZZSTREAM

Screenshot via Buzzstream
Key uses:
Managing your outreach projects
Managing you outreach team and assigning tasks
Automating personalisation of emails
Summary
Buzzstream is an essential organisational hub for your outreach team. This program allows you to record all the actions your team makes. It is a vast database that makes organising an outreach team a breeze. The interface makes sending 100 targeted emails a lot less painful than sending via Outlook. Buzzstream can take a while to learn, and it is not without its quirks, but it is one of the best solutions for outreach at the moment.
The merge fields in the email template designer allow you to customize almost every element of your email and send personalised emails in bulk making the outreach team's job very much easier!
7) SCRAPE BOX

Screenshot via scrapebox.com
Key uses:
Link prospecting
Competitor backlink analysis
Checking if links are dead or alive
Removing Duplicates / Trimming domains to root level
Summary
Certainly one of the most infamous SEO tools around. Scrapebox has a place in the hall of blackhat fame, but it is now also being used creatively by White Hat SEOs for link prospecting and other more white hat uses. One of the advantages of Scrapebox is that it can help dramatically speed up many of your daily SEO tasks if it is used properly.
8) BUZZSUMO

Screenshot via buzzumo.com
Key uses:
Identifying content that is performing well
Providing deeper level content insight
Content alerts
Competitor content analysis
Summary
If you are in the content team at an agency, then you really need to be all over Buzzsumo. Buzzsumo is key to understanding what is working in the content world. Providing insight across all of the major social networks, it is one of the best ways to see what is being shared.
Buzzsumo is one of the most essential tools for helping you create larger pieces of content.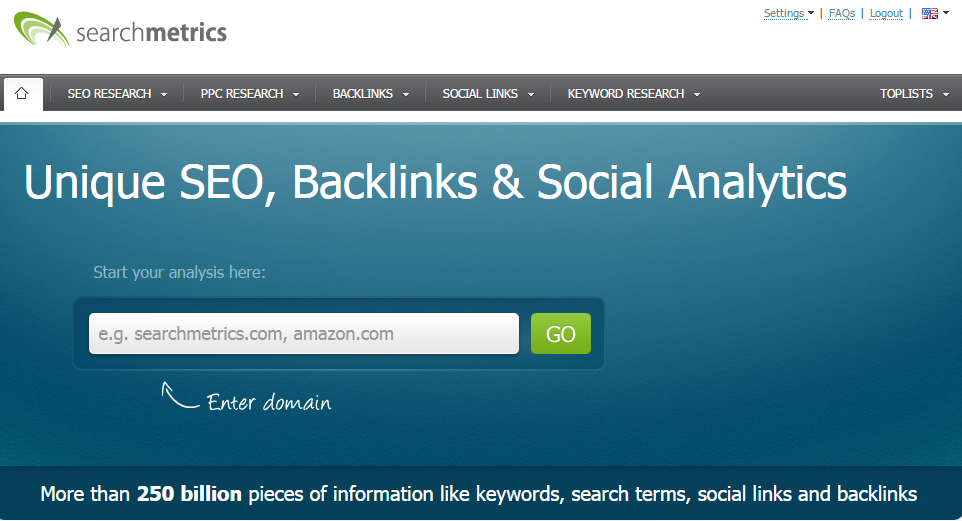 Screenshot via searchmetrics.com
Key uses:
Identifying overall visibility
Identifying Google Updates or any penalties
Keyword rank tracking
Identifying social reach
Summary
Searchmetrics is a great tool that allows you to see the overall SEO visibility of any given website. This is great for identifying Google penalties, or considering the reasons for any increases in SEO visibility.
Although a lot of SEOs are very proud of huge visibility increases, it is often a good idea to use Searchmetrics in conjunction with other backlink analysis tools to understand the reason for the increase in visibility, as the reason might not always be positive. (I have seen sites in the past that have been hacked and have had links pointed to them, resulting in a large visibility increase).
Searchmetrics also produce a ranking factors study. They use their data to assess what the most important ranking factors are. Like any study of this nature, it has to be taken with a pinch of salt, but it is interesting to read nonetheless. The 2014 Ranking factors study can be found here.
10) SEMRUSH

Screenshot via semrush.com
Key uses:
Competitor research
Keyword research – (Good for beginners)
Site audit
Summary
SEM Rush is one the most well-known tools for competitor analysis. With lots of juicy data to get your teeth into, and an easy to implement API, this is one of the favourite tools of many SEOs. SEM Rush also has a fairly decent section for keyword research, with keywords, bulk search volume, CPC and also "SERP Source" which gives a snapshot of Google's results page for a search using any given keyword.
SUMMARY
This is a snapshot of 10 of my most used paid tools I work with in my day to day work. There are many, many more SEO tools available which also can provide similar levels of insight into your website. There are also many different free tools available which will provide similar results. The key is to find one that suits your budget and your requirements.