Happy Birthday Found! 10 years and counting…

They say time flies when you're having fun but I didn't think that applied to a whole decade… as October 2020 marks the 10 year birthday of our agency. It's crazy to think that this time 10 years ago we were a small affiliate business, looking to test the waters in search and becoming a digital agency.
Time to Celebrate!
After a year of the unexpected, it's easy to feel like there's not much worth celebrating anymore but we thought it's important to take some time to appreciate how far we've come and everyone that's been part of it – plus an excuse to break out the cake and bubbles.
This year we celebrate turning 10 with a virtual afternoon tea, packed to perfection by our very own Head of People & Culture, Chelsea Hall.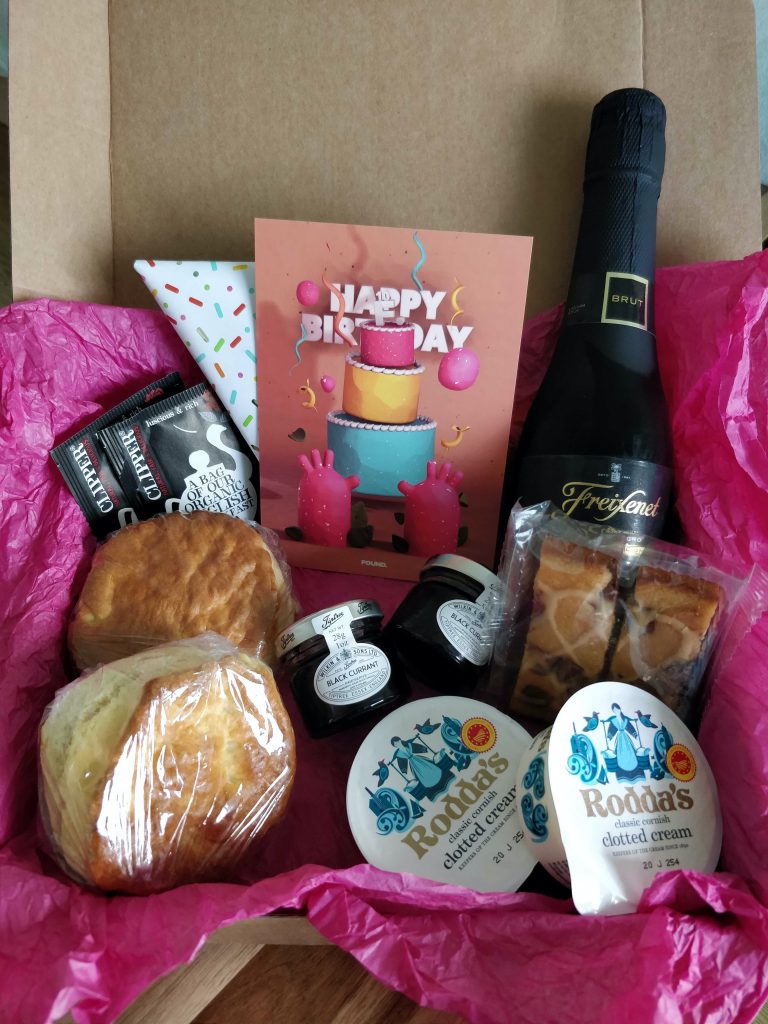 Back to the Beginning
Found has evolved a lot over the last 10 years, something I have been fortunate enough to be a part of, having joined a year before the launch back when we were Artemis8. In those days, Google wasn't the giant of the search world we see today and we were making our way as a successful affiliate company. However, after spotting an opportunity to start expanding our services, I saw Found transform from affiliate to an integrated search agency, through to a performance marketing agency and now to full service, growth agency.
We've acquired businesses and expanded our offering into the exciting world of influencer marketing, spoken at numerous events and even hosted a few of our own. We've become Google & Facebook Partners and ranked 6th in the medium category of Great Places to Work and 3rd in Great Places for Women.
Building a Culture
In theory growing an agency is as simple as increasing the revenue it generates, but in practice there's so much more to it. Over the years, Found has prided itself on the culture that we've purposefully built with our team and our clients, creating a place we all love to be.
I thought it would be worth sharing some of our core values that have enabled us to grow in this way, and what it really means to the team.
Truth – This sits at the core of everything we do and is something that for the past 10 years I've seen in abundance. Being honest with one another, with our clients, our partners and overall striving for transparency in everything we do is so important.
Impact – Quite simply, I don't think we'd still be an agency if we hadn't had so much of an impact on the clients we work with. At Found I've seen us take on big challenges and get big results, finding those gamechanging actions both internally and with clients to drive change is what excites us the most. This in itself has fuelled our growth mindset making us grow and grow.
Unity – Now more than ever, unity is something I see day in, day out at Found. Our team are genuinely the nicest bunch you'll ever meet, like any family there are moments of disagreement but we all ultimately want the same thing; success for our clients and for our business. This means Found is like having one extended, dysfunctional family who are always there to pull together. Whether it's a late-night push on a big piece of work or virtual moral support through lockdown, I appreciate that despite our now much bigger team, it still feels like 10 years ago that we're all in it together.
Ambition – And of course, ambition. Ambition is a thread that runs all the way through our team from our newest team members up to the leadership team, we're motivated to achieve the very best and grow fast. It's ambition to be better every day that has helped us for the past 10 years and will drive us through to the next 10.
Another huge part of Found is the work that we do for charitable causes; investing time in growth for good.We've even seen our very own Tina Judic and Julie York create Digital Disruptors, a programme set up with the Hebe Foundation, to help the next generation of digital experts get a feel for the industry and future opportunities. Alongside a serious amount of food collections, coat donations, sponsored events and bake sales all for the causes that matter to us the most. A culture of caring about the community around us and giving back is what we're most passionate about.
What's Next?!
If you'd asked me 10 years ago what Found would be like today…. Well I don't think I'd have even been close! I think I speak for the whole team when I say that I am SO excited to see what's next for Found and the team as we move into our second decade.
Here's to another 10 years of Found!