5 secrets to an Appy life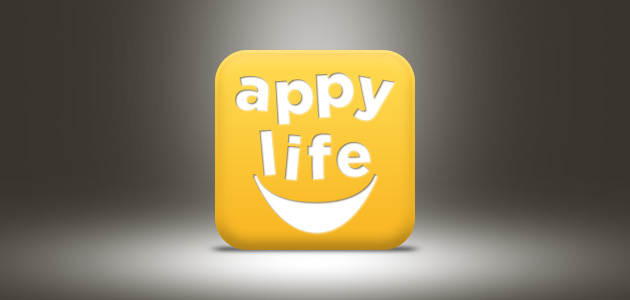 Today's fast moving world can often provide you with an information overload when, if you're like me, you just want to keep it simple.
Here are the top 5 iOS apps that simplify my life: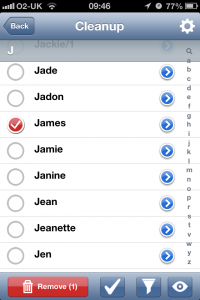 Have you ever wanted to remove a load of contacts from your iPhone only to find you have to do this one at a time by painstakingly clicking to edit each individual? Maybe you have changed jobs and want to take out some client numbers or accidentally restored numbers from an old backup (yes this did happen to me).
Install Cleanup and all you have to do is select each contact to remove, click the dustbin icon and they are gone. Just like that.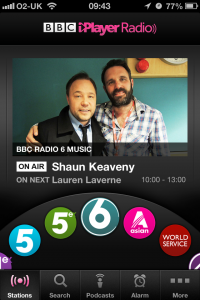 This one has been a long time coming, for ages there were all sorts of apps out there claiming to provide you with digital radio stations on your 3G network. I tried a couple that claimed to have all the stations but often these were recordings from the previous day and not live.
6Music is my preferred station of choice, I listen to the ramblings of Shaun Keaveny from 7am and I am gutted when, at 8.15am, I have to turn them off. Now I don't have to. Granted that as a BBC app it only has BBC stations, but seriously, if you're listening to anything other than 6Music I will have to question your music tastes.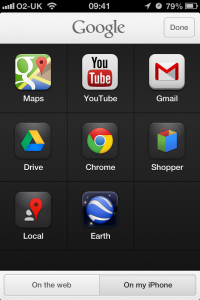 The app is new to iOS but has been available on Android for a while for the obvious reason that it is owned by Google. It provides you with a wealth of information at your fingertips, in one place you can find; Google Maps, YouTube, Gmail, Google Drive, Chrome, Google + and your Google calendar to name a few. Great if you love Google.
Another excellent feature is the Goggles button. Click this and aim it at (almost) anything and it will instantly serve you with information on the object you are aiming the camera at. This app may be a bit of a cheat as it is many apps in one, but it is efficient nonetheless.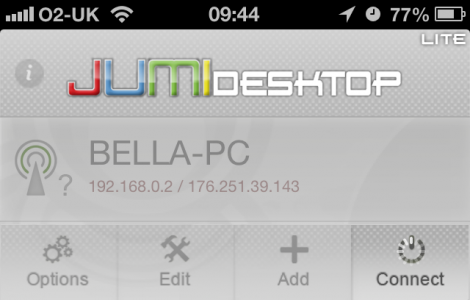 I have a confession, I am super lazy. However, I can contest that this was initially downloaded when I was recovering from an operation, which meant I had to be bed bound for a few days. The app is downloaded to your iPhone and also to your computer/laptop, the rest is magic. OK maybe it's a bit more complex than that, but who cares when you can control your laptop from your iPhone whilst only moving your fingertips?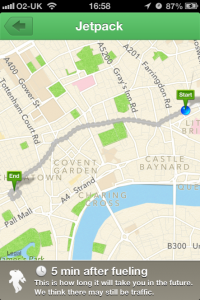 As Rihanna once sang, "where have you been all my life?" Seriously, this is the app I have been waiting for. *London-centric reference klaxon* I've been living in London for 8 years now, I have had an iPhone for 3 of those years, but not once has any travel app come close to this offering. Granted there is a cool Barclays Bike app that works well, the Busmapper is almost perfect and Bus Checker is a godsend in the winter (more time in the pub instead of waiting for the bus), and well TFL; we can't all be perfect can we?
Citymapper amalgamates all of these apps, their mission being to apparently "save Londoners from London!" and it has definitely saved me. To highlight all of the brilliant features would take some time so I will just summarise the important bits:
Walking – the route you can take, the calories this will burn, what the weather is like for walking and the time it will take at an average pace.
Taxi – the estimated cost and journey duration.
Bus, tube, train – which one is quickest and cheapest.
Cycle – closest bike station, route and estimated time to desired bike station. This is also simplified to show just the route if you have your own bike.
Jetpack – yes jetpack, say no more.
There you have it, these are the apps I use to make my life easy and efficient. Why not share your favourite apps for a simple life in the comments box below!
If you have any questions about App Store optimisation, then the Found team is ready to help.