8 things that have cheered us up in uncertain times.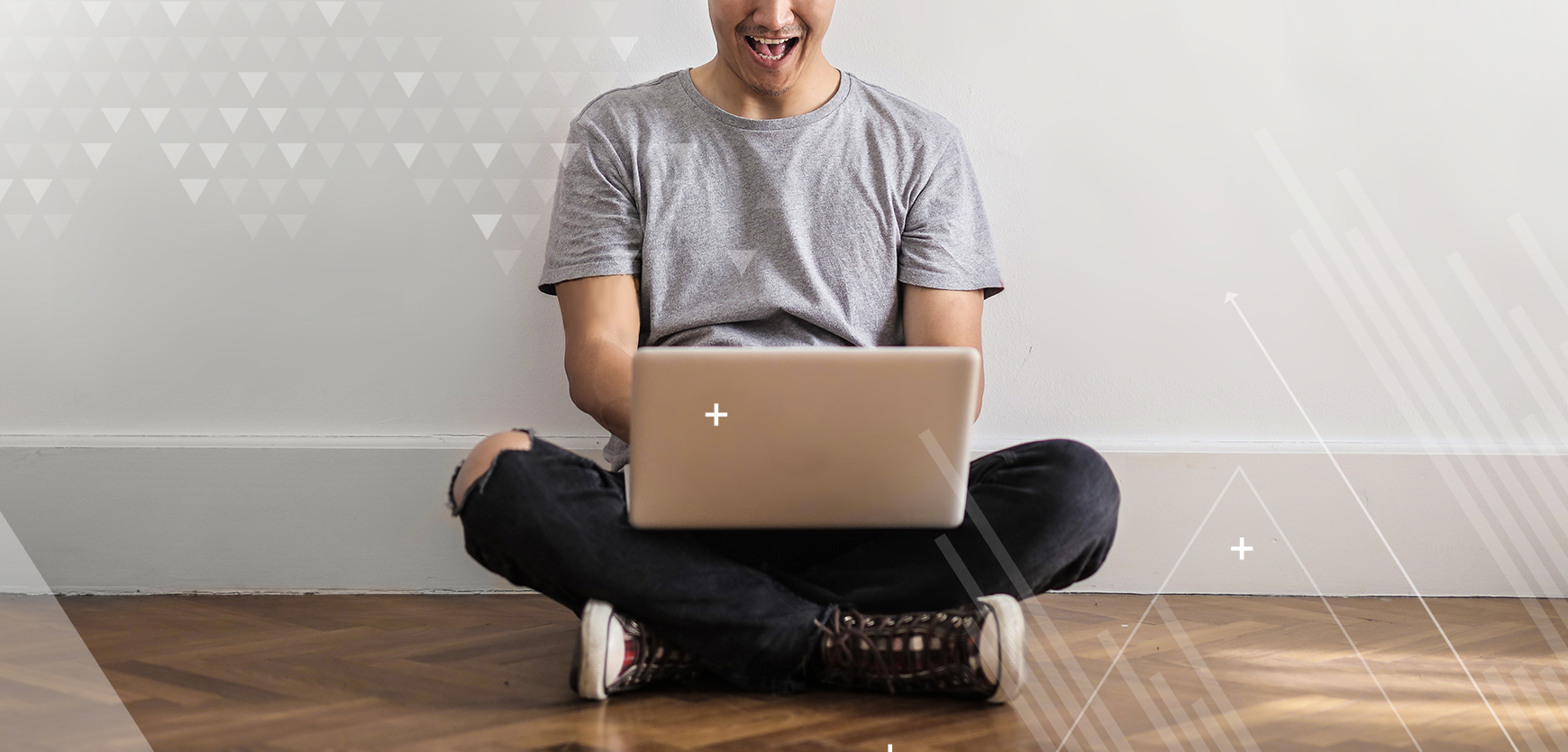 With the c-word dominating the news and our minds, I wanted to mention another c-word I've been thinking about: community. There has been an influx of positive news and support online, especially on social media.
I've put together a list of some things we've seen at Found that have cheered us up in uncertain times.
Let's kick off this list of feel-good with maybe the best news I've seen since… well, in a while.
A 95 year old Italian grandmother has become the oldest person in Italy to recover from Covid-19 – without the help of antiviral medication. My favourite takeaway from this story is the victory picture: hospital staff standing proud and a slightly confused grandma with a thumbs up. Even with their masks covering their mouths, you can see the genuine smiles.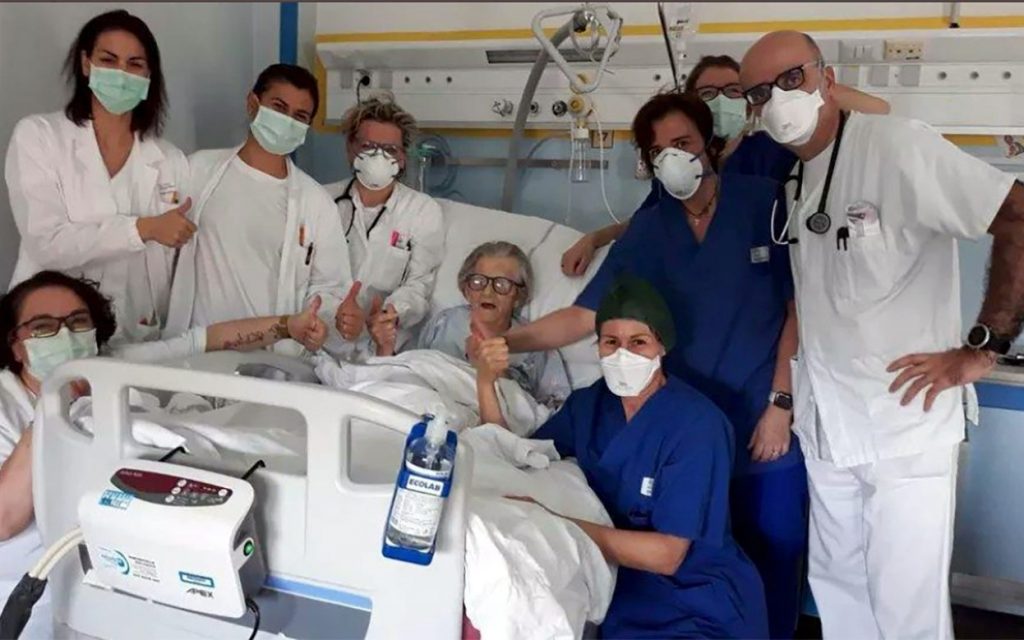 As I write this, I came across another story closer to home – Jack Bowden, a great-grandfather is also the oldest UK Coronavirus survivor at 98 years young. What's even more incredible is that he went into hospital on the Monday and was back in his own bed in the same week.
Going back to Italy for a second, one of the most surprising effects of a country-wide lockdown has been the transformation of the waters of Venice. You might have seen stories of exotic sea life returning to the canals, but alas this appears to be fake news. Clearer waters can never be a bad thing, even if it comes without dolphins.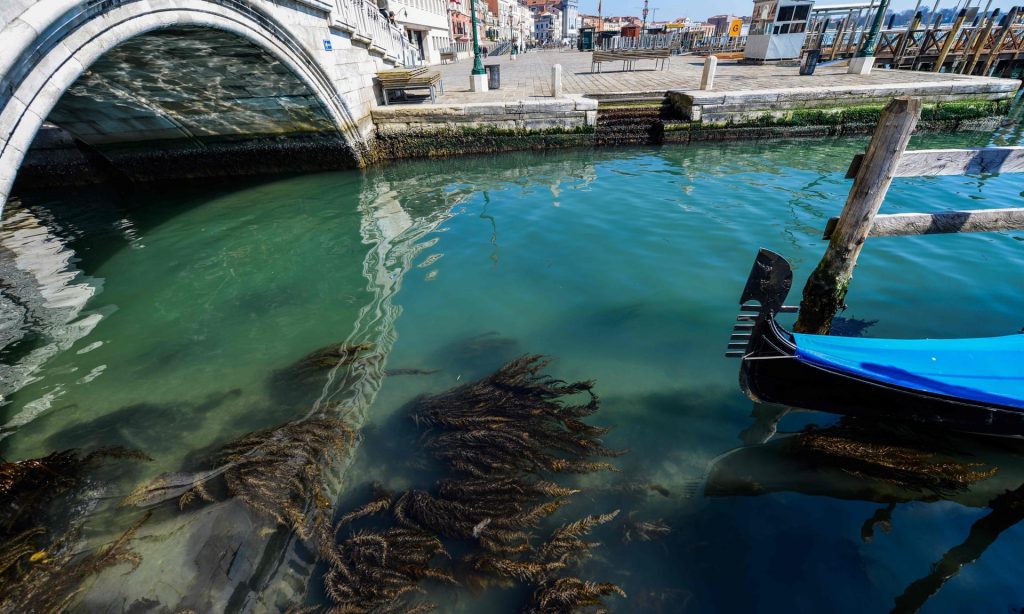 One great thing that has come out of these uncertain times is the community spirit it's brought back to social media. Someone championing participation online is kooky character Noel Fielding. You might know him from the Channel 4 Bake Off, but he is also a lover of the arts, setting up an interactive club on twitter.
Art Club (aptly named) is a free-for-all but great for kids stuck at home to get involved in. If you're ever after an afternoon pick-me-up, scroll through the wacky entries on #artclub and enter a surreal world of decorative lunch meat.

If you're after something even more social, well I'm pleased to inform you that you can still go to the pub. A pub quiz that is. Bars and pubs across the country have taken their offering online, leveraging the power of social media for organised fun! The Pembury Tavern used the Q&A feature on instagram Stories to collect answers (example below) and I also spotted some other establishments using tools like Google Hangouts and Zoom for even more social interaction.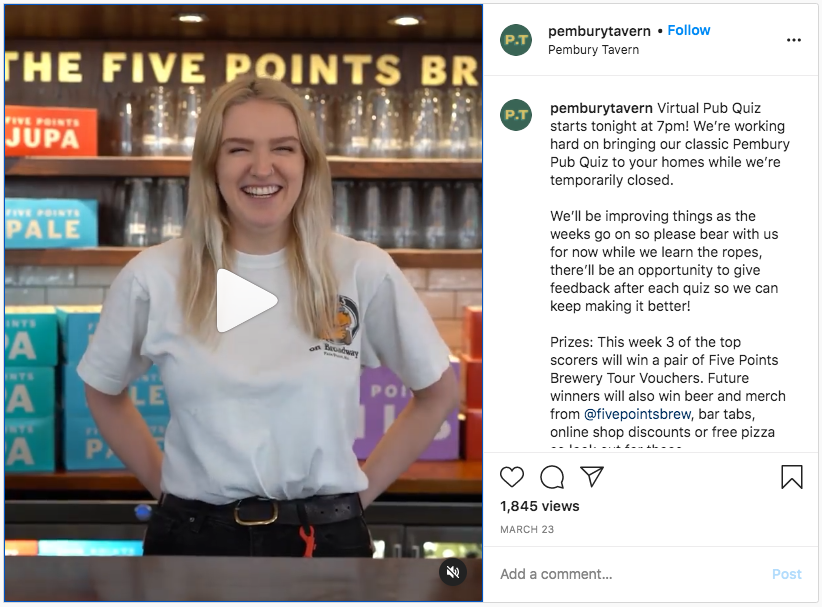 Here at Found, we also hosted our first internal Friday night quiz and we plan on making it a weekly occasion. With some persuasion we could be encouraged to release a handy Google sheet quiz scorecard template if you fancy having a go at home. Questions not included.

If there's a word for less than sedentary, I'm it. Luckily now I'm blessed with plenty of options to get a pep back in my step with daily exercise. From personal trainer to Instagram fitness celebrity to the nation's P.E. teacher, Joe Wicks has converted the country. His daily P.E with Joe might be aimed at kids, but I enjoy the 'no person left behind' mentality of his workouts. As it's all live, it feels like you're all in it together – with the live chat and shoutouts, just like the Peloton ads (without the creepiness).
On the other hand, you can get a much more glamorous workout on Wednesday night that is sure to lift your spirits with Drag Queen Aerobics in your living room. Dolly Trolley, London based performer, cabaret dancer and all-round entertainer is streaming a weekly session for people to get together, move around and have a bit of a laugh. Having a blast? Then you can tip the queen (virtually, using Paypal), it's almost like being at the show in person.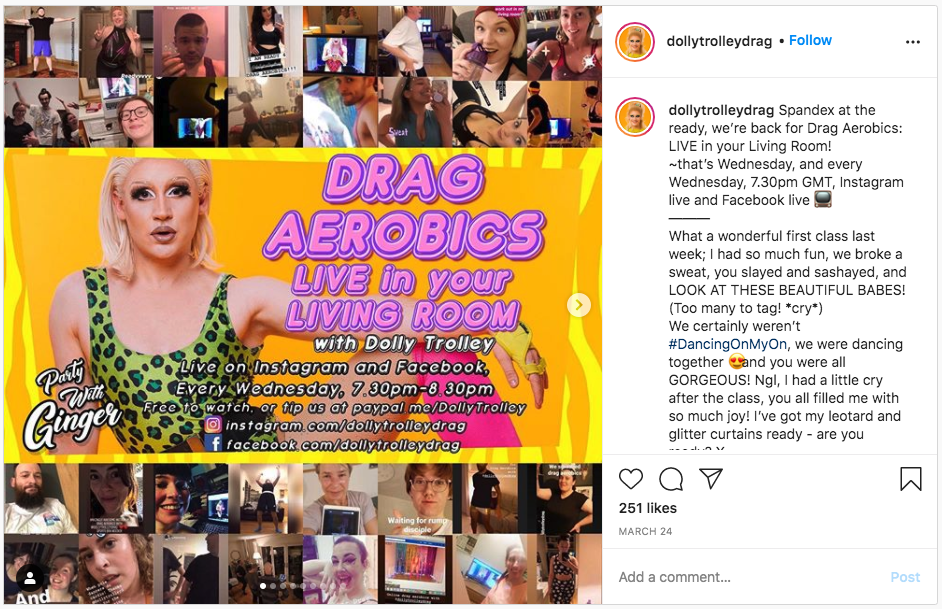 Even though pubs are closing their doors, they're still finding a way to bring joy to the people. Local pubs have been giving away their perishables to NHS workers and ambulance drivers to brighten their day. The looks on their faces sure cheered me up and it's heartwarming to see communities supporting each other in difficult times.
To finish off this list, something that will probably make you smile is the incredible response to a call for volunteers. On Monday, Health Secretary Matt Hancock announced a national drive to recruit NHS volunteers to support self-isolating vulnerable groups who may be at risk of loneliness. As of Thursday (the same week) over 560,000 have signed up, when the original target was 250,000. Volunteers are able to collect essential supplies and prescriptions or even just have a chat with someone who's feeling alone. You can still sign up here: goodsamapp.org/NHS