Brands Doing Their Bit For Social Good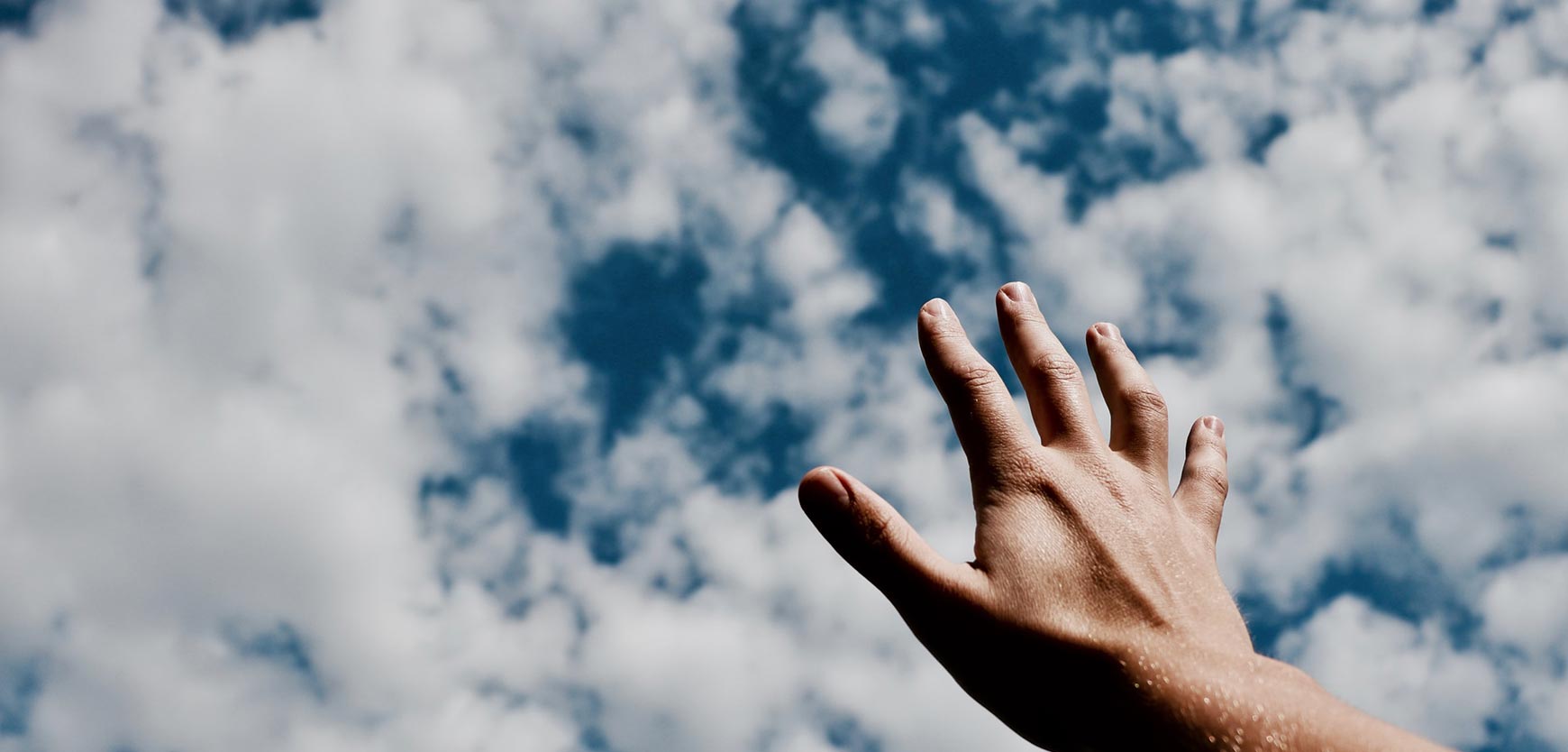 We're living in unprecedented times, and with Covid-19 continuing to wreak havoc on the world, businesses, and systems as we knew them before, brands everywhere have a tough decision to make – continue under the guise of normalcy, shut down operations, or use their abilities for good. Many chose the latter, channelling efforts into helping the strained health services, entertaining home-bound people, and generally trying to do good in a time of need. Below is Found's round-up of how businesses and institutions are working all over the world to help.
The directive to wash our hands constantly and use sanitiser while out has led to an unfortunate shortage of hand sanitiser as some consumers purchased it in bulk, leaving others, but especially medical facilities, without. In the UK, BrewDog, better known for their beers and breweries, began manufacturing 'Brewgel Punk Sanitiser', an alcohol-based sanitising gel which the company is giving away and donating to those in need.
Across the pond, the owner of LMVH Bernard Arnault greenlighted the French factories' efforts to produce hand sanitiser for doctors and nurses instead of the usual Christian Dior perfumes. LMVH is on track to donate 12 tonnes of the brand-new gel to 39 hospitals, roping in L'oreal and Givenchy factories to help with production too. It's not a one-off either – Arnault promised to keep producing hand sanitiser for as long as it is needed.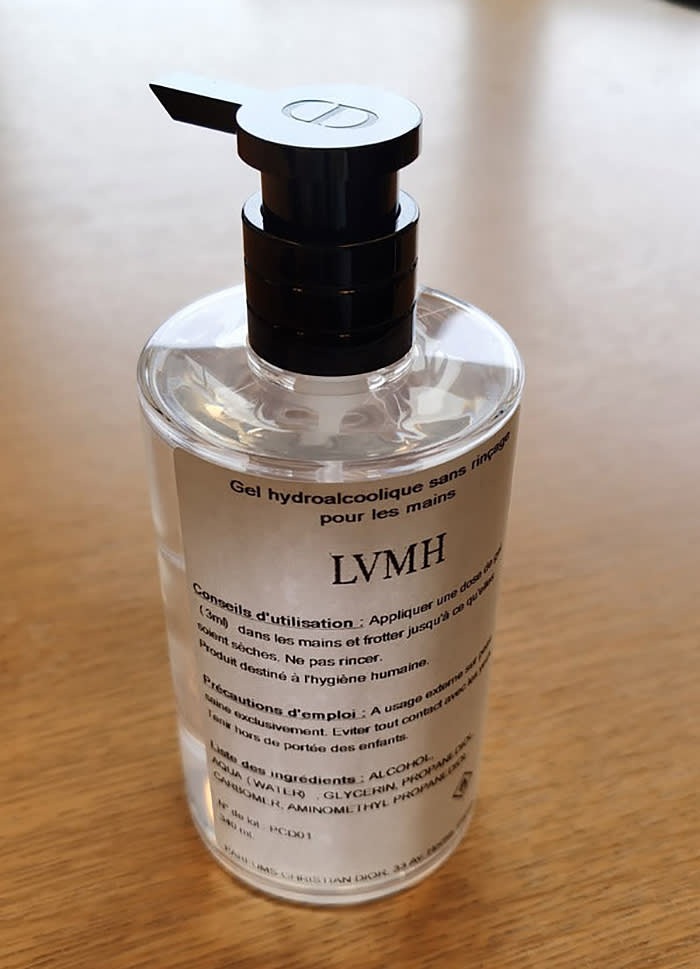 Face mask supplies have similarly started to dwindle, which some fashion designers chose to see as a challenge to tackle – not a reality to accept. Prada is well-known for its elegant handbags and beautiful garments though this season's look will be much simpler and more in demand. The company has pledged to produce 110,000 masks by April 6th, while Gucci and Balenciaga have also promised to help with the supply of masks. LVMH, which owns beauty and fashion giants like Fendi Louis Vuitton, and Dior, will likewise supply 40 million masks to where they're needed.
Highstreet retailers are rolling up their sleeves too and shifting production to alleviate shortages. Zara is donating over 400,000 masks while the H&M Group is rearranging its supply chain to start providing protective wear for hospital staff and other healthcare workers.
Jack Ma, the billionaire owner of China-based retailer Alibaba, joined the charitable efforts on March 19th. He announced that the Jack Ma Foundation and the Alibaba Foundation are donating 2 million masks, 150,000 test kits, and 20,000 face shields to countries across Southeast Asia. This was soon followed by another announcement that more donations (1.8 million masks, 210,000 test kits, and 36,000 pieces of protective clothing, plus ventilators and thermometers) were making their way to other countries across the continent.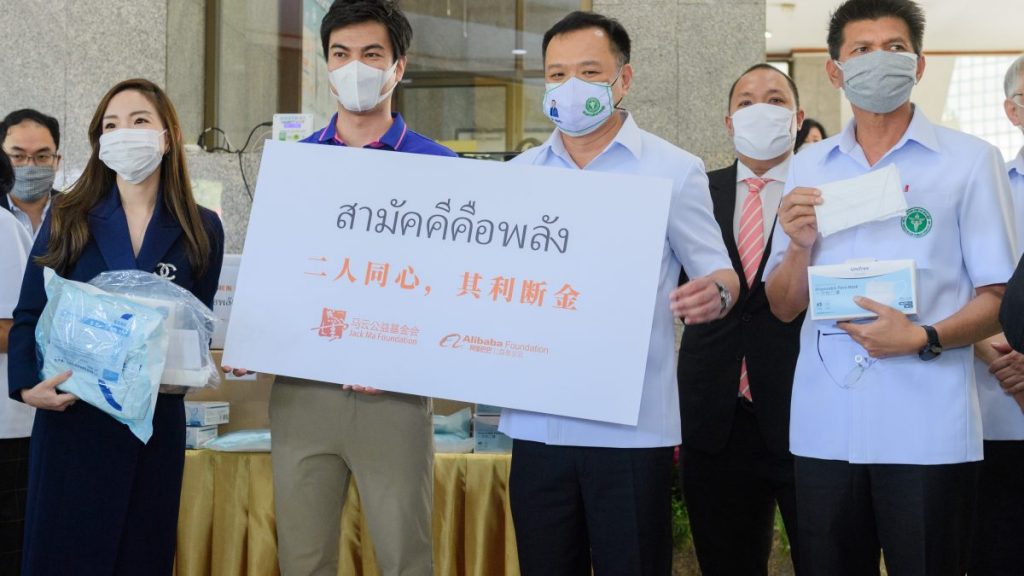 Job losses are a predictable yet deeply unfortunate consequence of the chaotic times. With so many finding themselves out of work during a difficult time, Co-op is offering numerous temporary and permanent positions in their stores and warehouse to help feed the nation. To fast track hiring, usual processes have been simplified to make it easier for the right people to find a role and start work as soon as possible.
As thanks to the tireless NHS staff working on the frontlines of the pandemic, Pret a Manger are offering them 50% off all the food and free hot drinks when presented with a valid NHS ID. Other restaurants are following suit, with Carluccio's and Black Sheep Coffee all giving out free drinks to NHS workers while Leon is increasing their usual 15% NHS discount to 50% and delivering food to them for free.
TK Maxx closed all of its stores within the UK last week and donated all the food to communities and homeless shelters. It's estimated that the donation totalled more than £5 million worth of stock. Tea, coffee, and biscuits were likewise sent to nearby hospitals.
While the above is certainly not an exhaustive list of all the companies pulling together to help address the pandemic, it is indicative of the community attitude prevailing right now. Unprecedented times call for unprecedented measures, and the only way we all get back to a semblance of normality in the shortest time possible is with everyone doing what's possible and necessary today.