CREATIVES IN CONFINEMENT.

A lot has to be said about being a creative, and with it comes a lot of the classic clichés. Always being classed as the Maverick of the group, the one who runs away with their ideas and knows what's right (even if the majority say it's wrong), the disruptor who is always seeking to zig when everyone else zags, and of course the biggest of them all – the one who thinks outside the box.
Skip forward 12 weeks and yes, pretty much all of them are still correct. However, my grounding force when I am running away with my ideas is now in the form of a 10 year old girl obsessed with unicorns, my zigging only stretches as far as the opposing wall in my makeshift office (said 10 year old's bedroom) and the box in which I am trying to break through has been my own personal solace for over 2 months, one that I used to call 'home'.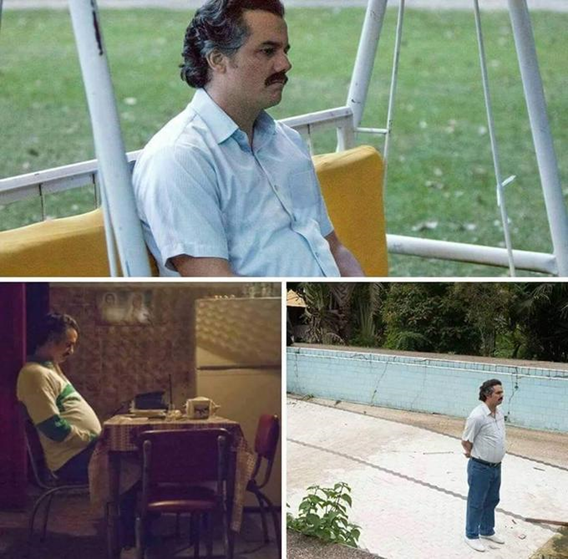 DISTRACTION
Working across multiple projects, all with individual creative needs and direction needs focus. Of course, the office environment offers so much. The opportunity to directly shout across the room to your BD, a quick trip to the designer for a little amend, and a team in close proximity to advise that the idea 'needs a little more work'. Although having those benefits in sight, what you also have for a huge proportion of the day is – distraction.
A diary stacked with quick meets, and even longer actions or the ding of the slack channel that can't be ignored from the sender 2 metres away.
Little distractions that when all combined can hinder your overall output. This has not changed. What has is the mindset in which they are being approached.
WFH means that we can now own our time. Letting loose of the yes man mentality and taking a step back to prioritise and focus on elements that you have actively chosen to deliver and fit within your personal 'new normal'. Tasks are still being met, and delivery still on time, however having the ownership of when, where, and how you respond means that certain third party distractions that at times could have hindered, are now fully in your control, inevitably providing you less distraction and more focus on productivity. There are benefits of gaining new skills with less distraction too. I have progressed from a Creative Director by adding new skills in primary and secondary education as a teacher for my kids, and the go to lunchtime dinner lady, all of which will be reapplied when returning to the fold.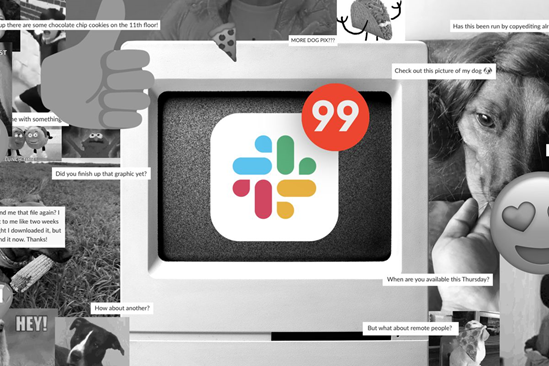 CONNECTED THROUGH DISCONNECTION
One of the immediate fears, when we went into lockdown, was communication. Personally, I very much feed off of human interaction, and the thought of only engaging on a physical level with the family, a cat and chihuahua was rather daunting.
How can I keep communicating through a screen daily? Can I really get the human engagement that I thrived off in an office? And will the client get the real me through a pixelated and lagging Zoom call? Surprisingly the answer is yes. It seems that the disconnection that we have been forced in to, has actually increased the connection.
Internal calls, meetings, chats are all structured and usually without fail attended on time, every time and delivered concisely so that we can all crack on with our days – increased efficiency.
Connecting through a screen to external clients, some meeting for the first time and the barriers are somewhat lowered. There is no pressure for the pressed shirt and the best meeting room, most caution has been lifted, proudly meeting, chatting, and pitching in bedrooms, gardens, and kitchens all with a slight hint of voyeurism that is completely accepted.
It seems clear that a new form of communication is upon us with tech and video being the go-to appliance to make us work more efficiently, seamlessly and without prejudice, something we should embrace and champion for the future.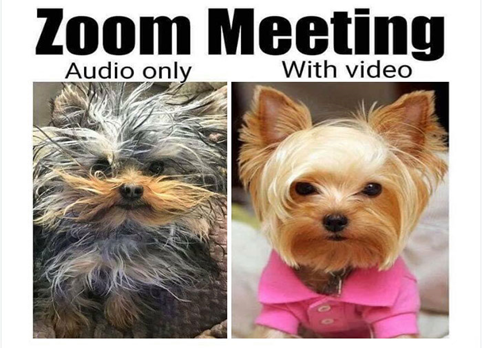 ISOLATION INSPIRATION
I gain inspiration by interacting with multiple touchpoints throughout the day. From what used to be the 20 minute commute into work with people watching as I go, to the army ants of workers that I used to pass by on the street. This all changed, so where in confinement could I find my additional spark?
For the first couple of weeks, I was stumped.
There were only so many rooms that I could move to and so many times that I could pace the garden to get an inspirational fix. Again, it was the human interaction that I was lacking. Someone to feed off, debate, and challenge to get the best out of an idea.
I had to quickly pivot and what became clear was that I was probably in the best place for inspiration and interrogation of my ideas…my family, the ultimate critic, and customer.
My daughters – unaffected and quite disengaged with advertising, providing a fresh and immediate reaction to an idea and allowing me to break every process down (baby steps) to ensure that it can be easily explained and processed. My wife – the seasoned pro and at times harshest of critic, constantly pushing me with the question 'why?' and making me rethink and reapply my reasoning. If I can nail it with them, it's a success.
The environment is also essential. For the first couple of weeks, I was shifting from room to room, chair to chair, not having a view for inspiration. Having a literal wall to reflect from was becoming a huge barrier. Fast forward and I am in my makeshift office (said younger daughter's room) and looking out directly over the garden from the top floor watching the movement of the world with inspiration teaming outside in an abundance. It is now very clear to me why writers need this visual stimulant – immediate and constant inspiration.
So, has confinement really damaged my creativity?
I wouldn't say damaged, partially hindered, while I adapted to my new surroundings, ways of working, and got into a rhythm that has now become my new normal. And if there is one statement that we can all take from this experience for me it would be this: "YOU'RE ON MUTE MATE!"