Darwinism in Search – The future of SERPs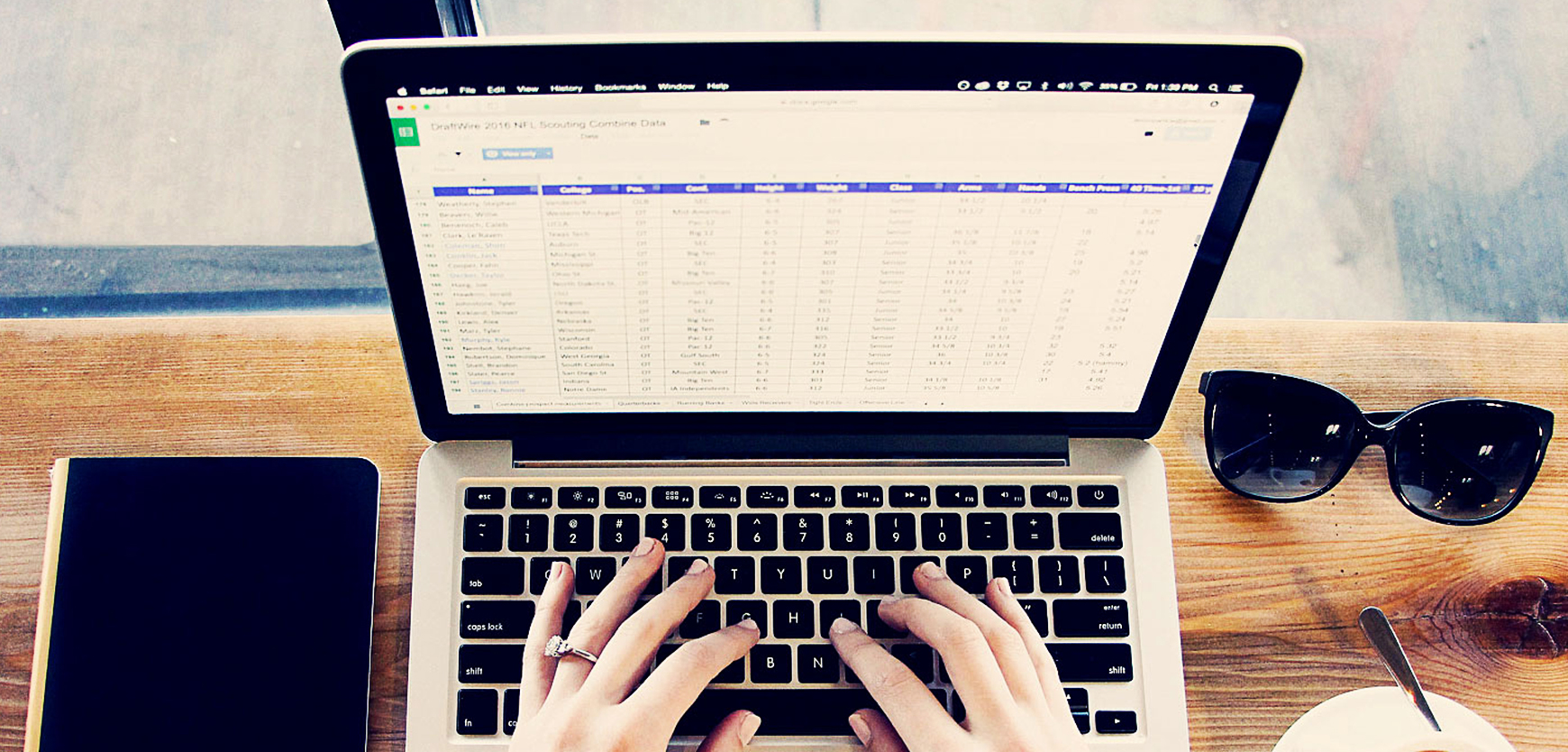 As I take a look at what's changed and what's likely to change in Google's Search Engine Result Pages I'm reminded of how far they've come and how many different types of results are now being served. Videos, Reviews, Shopping Results, News Boxes, Knowledge Cards, Related Questions, to name just a few. There are so many now, they all serve a purpose, and each has its own part to play in improving the user's search experience. It's added to the number of factors an SEO needs to consider when crafting a campaign, especially when it comes to understanding how the space is likely to evolve around any given search term.

So it's only natural that how Google decides which of its many SERP features to show has been a hot topic in the SEO world, and one interesting theory (with some evidence from Google to back it up) is Darwinism in search. According to Jason Barnard, it's survival of the fittest for Google's search features.

When it comes to how SERP features like featured snippets and image packs are changing for different search queries, the most recent information from Google suggests that Darwinism in the search results is behind this. The theory is that all SERP features such as featured snippets and image packs are individually ranked for each query based on scores known as 'bids' for a chance to display on the first page for each query. These features can and have been for quite some time squeezing out the standard blue links, sometimes to a dramatic extent.

It's suggested that this process is Darwinian in nature – the SERPs evolve as the scoring algorithms evolve, and SERP features really do compete with each other in a similar way to animal species'. So in the future, we'll probably see the fluctuations in the types of SERP features settling down a bit as the algorithms start to get really close to understanding user intent i.e. the environment, excepting of course the new SERP features which are added to facilitate new devices.

This post from Jason Barnard on SEJ goes into the theory in more detail and is well worth a read.

From Search to Discovery

It's long been obvious that the better that Google can satisfy your query on the SERP itself the less you need to click through to the website. This provides many revenue opportunities for Google as they seek to grab a bigger share of the pie in different sectors, just look at how they've revamped Google Shopping and introduced the universal shopping cart in the retail sector, as well as making strides into the lucrative airline market with Google Flights too.

Google is increasingly moving away from returning results listings in favour of answers. This is only going to continue as not only does it sometimes provide a revenue opportunity for Google but more importantly, for most users this offers a quicker and easier experience than trawling third party websites to extract the information they are looking for. We are likely to see the rollout of new kinds of answer boxes and result types and an increased level of functionality provided directly in the SERPs reducing the traffic sent to publishers.

There's also evidence that Google is moving away from being purely a search engine, towards being a discovery engine too – that is, discovering what you want before you are even sure yourself. That has big implications and we're already starting to see these changes in the ways Google is suggesting content that we didn't search for. Our own Hannah Thorpe has spoken extensively about this and you can find her musings on this transformation here and here.

So what's the latest change Google has made?

Whilst the theories and debates will continue to run on about precisely how this Darwinian model works for Google's SERPs features, they keep on announcing new ones. At Google I/O earlier this month it was announced that podcast episodes would shortly become playable within SERPs and the feature rolled out shortly afterwards. The three most recent episodes of a podcast are listed together with play buttons which when clicked opens a listing page on podcasts.google.com playing the audio through your browser.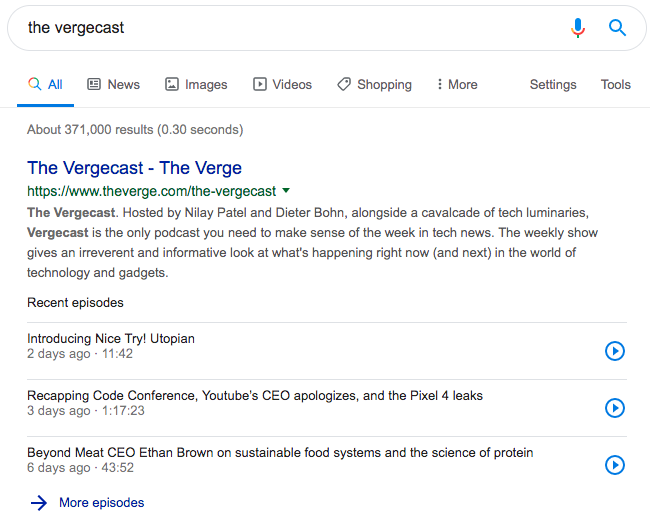 You can see how it looks like for yourself here.
So what's likely to evolve next?

I expect we will begin to see the start of significant changes to the presence of local business listings within SERPs. A survey was recently sent to some users of Google My Business which proposed a variety of potential feature changes and queried the amounts businesses would be prepared to pay for access to various methods that would "enhance" their business listing. Free traffic from Google local listings can be an excellent source of leads for local businesses and accommodation providers but increasingly it looks like this will become pay-to-play with the search engine limiting traffic in exchange for advertising pounds.

And back to Darwin.
All this talk of Darwinism brings new meaning to the term 'organic search' and I like the idea that some of Google's own SERP features will likely become extinct in this AI driven evolutionary environment. Where it gets really interesting for me is when, if like in nature, the SERP features become more and more specialist. Will we see a future where these features are adapting themselves to be experts at particular types of queries and in time developing mutualistic relationships with such queries? Only time will tell.