Design Thinking: How to evaluate ideas

POV: You've just come out of a mega ideation session, and you're not sure whether the ideas you came up with are good or trash. This blog is here to help. If you're confused and wondering what's going on, check out the last design thinking blog post, where you'll find the ultimate guide to ideation, check it out here.
In the ideation phase of design thinking, the goal is to generate as many ideas as possible. The next step is whittling it all back down again, really distilling the best ideas.

The great thing about the techniques below is that not only will you be able to sniff great ideas like a truffle pig, but you'll also have a framework that lays out why the idea is good. Handy if part of your job is selling ideas.

Below is a list of techniques that can help you evaluate your ideas with a mini how-to of each one. Happy truffle hunting. Oink!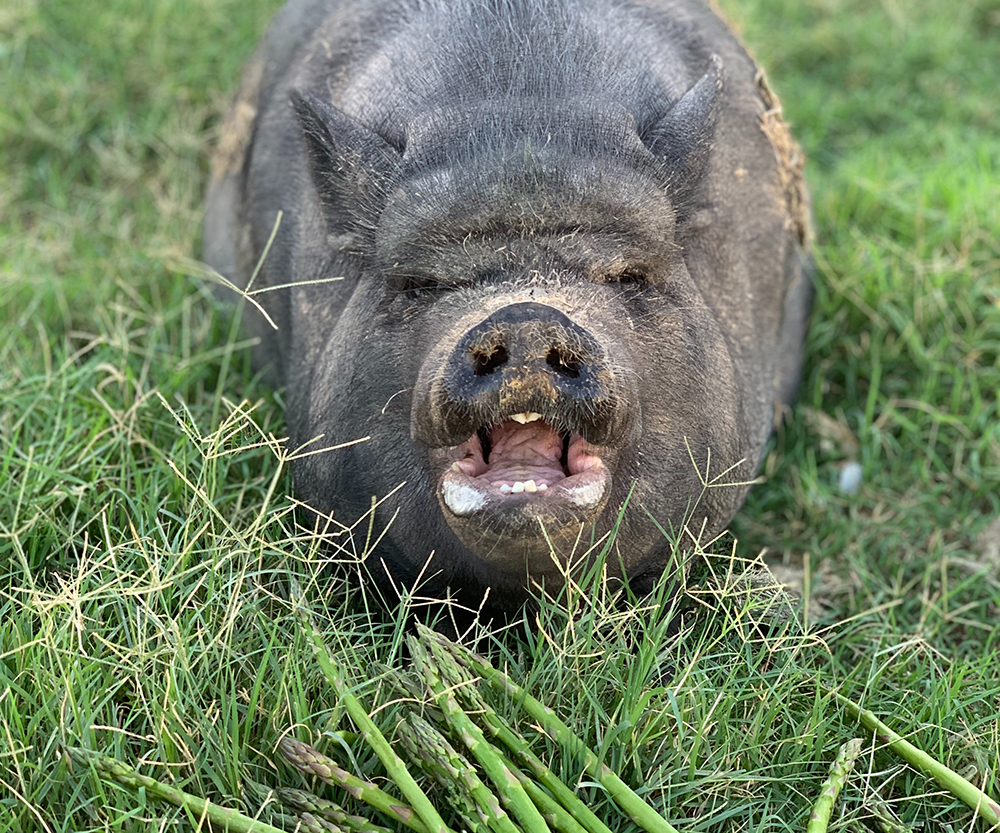 The Democratic Method:
This is when you get a group of people in a room or a virtual call to vote on which idea they like best. The highest vote wins. This technique is useful when evaluating ideas that have a big audience or require mass appeal as part of the brief.

This method asks you to categorise your ideas in four categories. It's a bit like nominating them for yearbook awards? The categories are:
Most Delightful
Most Rational
Darling
Long Shot
Give The People What They Want:
This is a variation on the four category method with 6 categories. Each idea is evaluated on how the end user feels when they interact with the idea:
Certainty – this idea will help me find information or confirm information giving me certainty.
Uncertainty – this idea will help me explore information and find new things.
Connection – this idea will help to connect to people or their experiences.
Significance – this idea will help put me in the spotlight and share my experiences.
Growth – this idea will help me to grow or learn.
Contribute – this idea will help me help other people.
Six Thinking Hats:
This technique is from the book, Six Thinking Hats by Dr Edward de Bono. It's a way of thinking in a group, giving each person a hat and a thinking methodology to combat groupthink. Below is a diagram that gives an overview of each hat and how to think whilst metaphorically wearing each hat. Use each hat to judge your ideas, you can even categorise each hat's favourite ideas to understand the appeal to different personalities and use cases.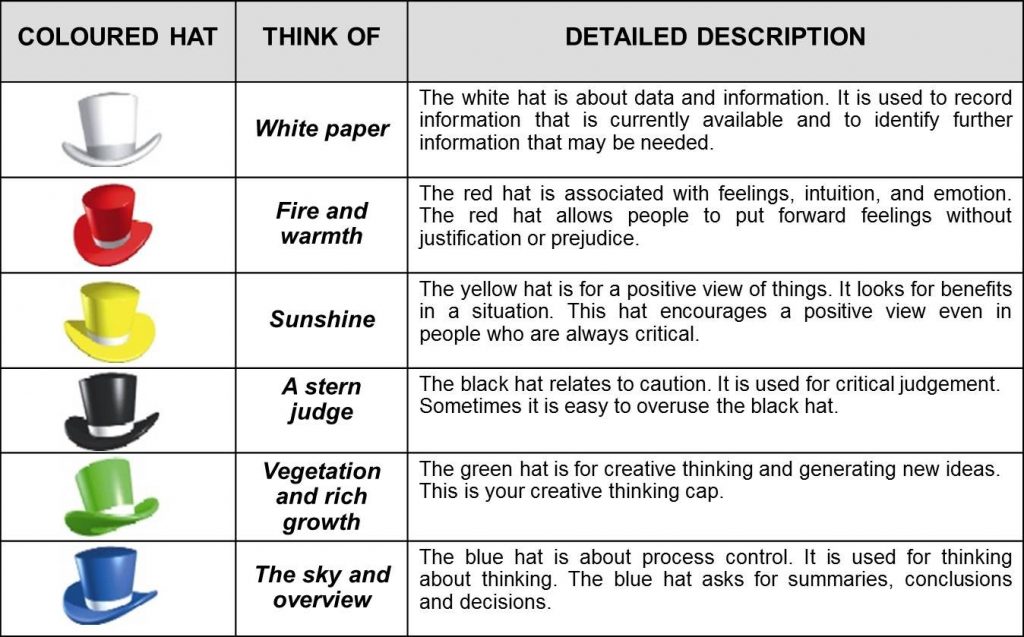 Now Wow How Matrix:
This is another method best employed in a group. Each idea is categorised into 3 segments and plotted on a chart.
Now – Ideas that can be implemented now
How? – Ideas that are great but impossible to implement
Wow! – Ideas that are great and can be implemented now.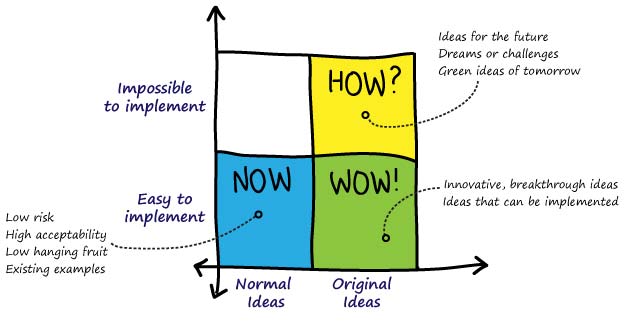 Go forth and evaluate your ideas! Change the world! If you'd like to learn more about how we can use these techniques in digital marketing, get in touch.
Found is a London-based multi-award-winning digital growth, SEO, PPC, Social and Digital PR agency that harnesses the efficiencies of data and technology and future-thinking to help clients grow their businesses online.