Digital Disruptors 2019 Gets Underway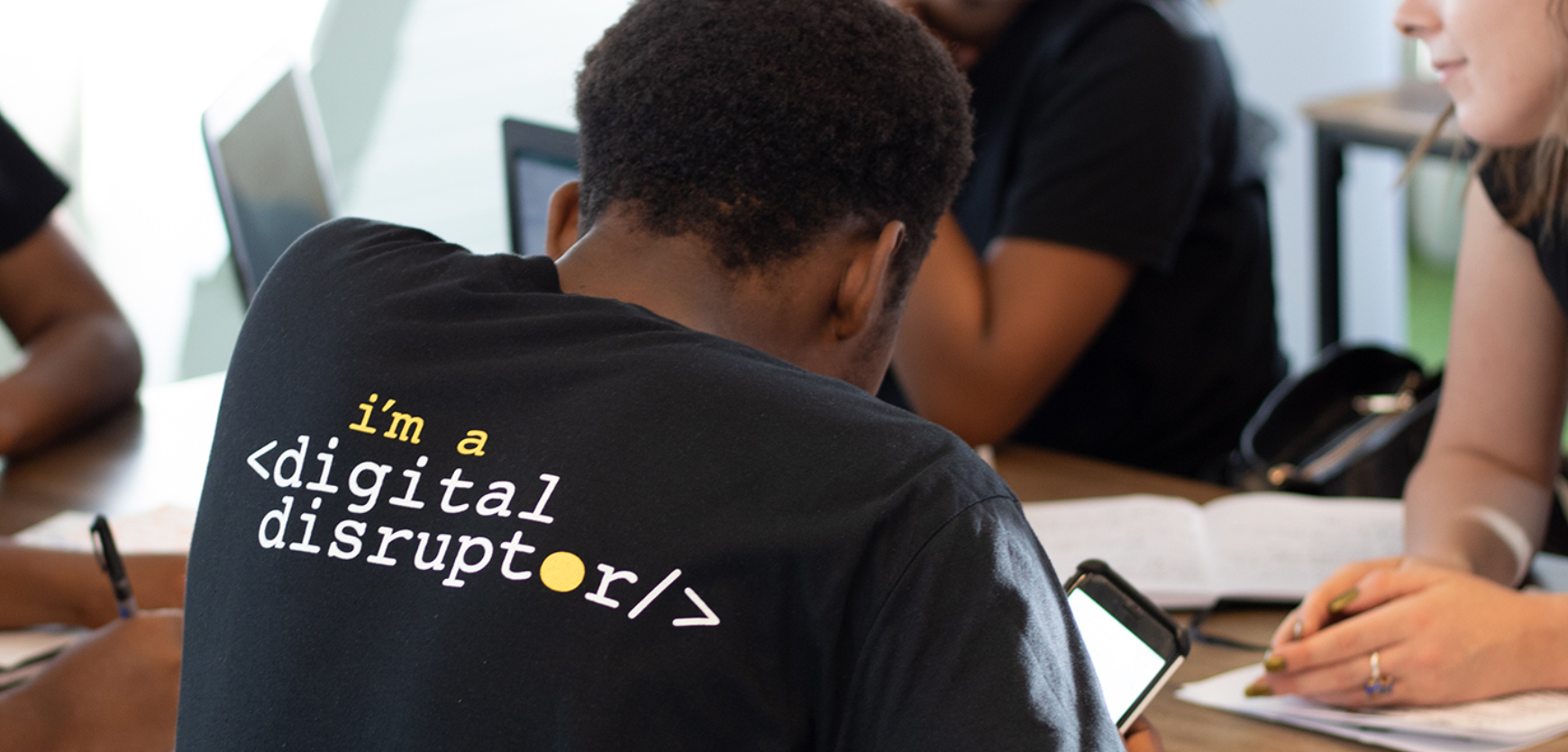 Last week saw the start of the 2019 Digital Disruptors programme and it definitely kicked off with a bang. Over the course of the week I had the pleasure joining the groups and photographing their experiences during an action-packed schedule. It was incredibly inspirational to see first-hand their enthusiasm and passion for all things digital.
Founded in 2018, Digital Disruptors was set up in the memory of Nicky McShane. Up until her untimely death in 2017, Nicky was one of the digital industry's most progressive and exuberant figures. Found's very own Tina Judic (CEO) and Julie York (PR Lead), alongside Nicky's daughter Naomi, set up Digital Disruptors to honour the memory of Nicky. Their mission is to encourage young people to immerse themselves in the dynamic, challenging and fascinating world of digital. If you'd like to find out more about the Digital Disruptors story, you can read about it here.
In partnership with the Hebe Foundation (a charity that has supported over 1500 in the last 10 years), Found helps to deliver a programme that provides fantastic opportunities for the next generation of upcoming experts who are just starting out on their journey into the world of digital.
The overall structure of this programme see's the participants go on a journey where they initially partake in workshops which provide them with insight into the many aspects of digital. We held a workshop at our own offices this week, hosted by Found's Creative Director Paul Coldham. Paul showed participants the power of video content in digital, as well as showcasing several of the cameras our in-house production team use.
Beyond our own offices, the participants enjoyed workshops across offices at Universal McCann, Reverse Media Group, Facebook, Snap and Awin. Here's some of our favourite photos from the week:
Once they've gone through the educational phase of the programme, our participants are splits up into groups and tasked with a challenge. This year, they have to create a content series which will be distributed on any variety of digital platforms, which helps to which serves a purpose or specific message. They then have to pitch to our own team members, in a Dragons Den styles knock-out tournament, up until the grand final which is being held at the Old Billingsgate in October.
Here at Found, we are really excited to see what the Disruptors come up with over the upcoming weeks. Check out our social channels or keep up with the journey with us via our website blog. If you would like to get involved with Digital Disruptors, either a sponsor or a participant – get in touch with us.