Found's round-up of BrightonSEO Sept 2013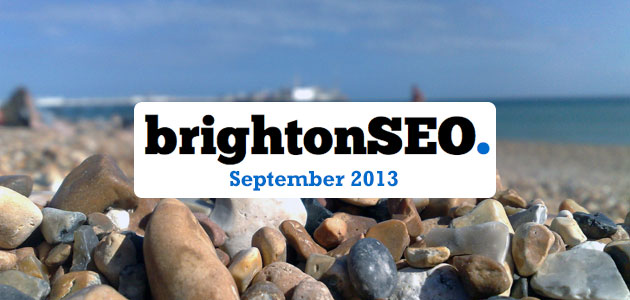 Despite the fog and rain, members from the Found team headed to BrightonSEO last week for the September 2013 conference. With three different rooms and dozens of speakers, we were able to learn quite a bit from those who went on stage to share their knowledge. Of course, not every speaker was as well received, but it wouldn't be a real SEO conference without a few critiques.
Here are our thoughts on #BrightonSEO:
Philip Gamble – SEO Executive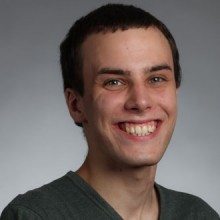 Mobile: It's important to remember that an increasing proportion of site visitors will be accessing your site from these devices. Last month I reviewed the share of mobile and tablet traffic across our client sites and was surprised just how fast it had grown over the last year.
Tony Samios of Caliber recommended a useful tool called Placeit,which enables the easy generation of realistic real-world website or product screenshots.
The proportion of mobile visits varies considerably depending on site type and sector. We are starting to see e-commerce sites with desktop visitors accounting for the minority of traffic in some instances – highlighting the importance of responsive design and mobile user experience.
In his Lightning Session talk, "How We Plan Editorial at BBC Sport," Paul Blunkett, the assistant editor at BBC Sport interactive, said that the BBC Sport website passed this tipping point too earlier this month – with 52% of traffic in the first week of the month being from a mobile or tablet device.
Surprisingly little talk about link building…I didn't attend the Links session in the Corn Exchange, but even so given this was an SEO conference there was very little mention of link-building – far more about so-called "great content" #yawn.
Paul Madden described himself as a "carbon neutral link builder," these days removing as many links as he builds in link-building that seemed like a good idea at the time.
Most SEOs are finding themselves spending increasing amounts of time removing lower quality links built pre-2012 which used to pass value but now, instead of being ignored by Google, result in penalties.
The key point – don't be stupid. As Tim Grice said "stop building links you don't deserve". Build and promote link-worthy content and stop worrying about anchor text or target pages.
But I absolutely do not agree with Lisa Myers' sentiment of not asking for links. She said you probably don't deserve a link if you have to ask for it. However, in her slides she said it a bit differently, encouraging us to attract rather than sell. "Create content that deserves links and market that content."
Elle Stewart – Client Services Executive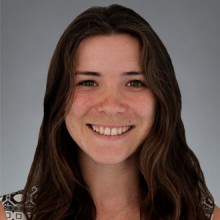 Overall, Brighton SEO left me with new views to consider, ideas to debate and software to test. The stand out presentation came from Keith White, Head of Marketing – Eventa Group with 'Make your PR idea a National SEO success'.
By utilising the strong foundations of a PR campaign and creating naturally shareable content you are able to draw attention from media channels beyond your industry scope and reap returns in SEO link juice and increased brand awareness.
By viewing your campaign as more than 'link building' you are able to increase the integration of the message with your brand, work with campaign partners and further engage with your audience through differing communication channels (e.g. onsite, email, social and blogs). You can see his presentation here:
William Nye – SEO Executive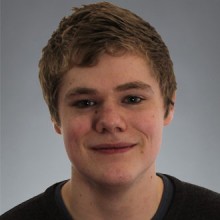 The presentation by Adriano Accardo, "Google+ for Brands," was rather disappointing and seemed like more of a Google+ sales pitch than anything else. It would have been good if he had used smaller companies where ROI is a primary concern in his examples of great content rather than Redbull and Toyota.
Phil Nottingham's presentation on video SEO on the other hand contained a wealth of actionable information that will likely inspire many to branch out into this underutilised entity.
Emily White – Content & Marketing Executive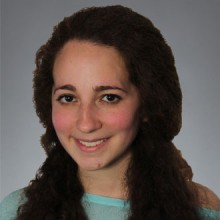 After attending the Content Marketing Show earlier this year, I wasn't surprised that many of the SEO talks mentioned it. What was probably most interesting was the reaction around the term. Quite a few attendees took to Twitter to share their opinions on the subject:


'Content Marketing' is an awful term – content production & strategy is part of digital marketing. The term is misleading. #BrightonSEO

— Digby (@Dogby52) September 13, 2013
Content marketing isn't a thing anymore. You need to seperate content production and distribution strategies. #BrightonSEO

— Mr Bynes (@thelittlemonsta) September 13, 2013
While most of us know that creating great content is key in the SEO game, not all of us have the budget to pull off some of the examples used throughout the day like the Red Bull Stratos jump from space or the MINI backflip. That is why it was so refreshing to hear from both Stacey Cavanagh and Danny Ashton.
Stacey's talk was entitled Low Cost Link Building with Data. Her talk focused on other more affordable ways to create strong content: investing time and using data. She listed several really great ways of acquiring interesting data:
Her own successful content creation was a blog she wrote about a poll she had conducted. She asked 1000 Americans to name a British city other than London. Both Wales and Paris made the list, which probably added to the success of the piece. With mentions on Reddit and BuzzFeed, it only cost Stacey $25 on survey responses and two hours time writing the post and some initial social sharing. Pretty successful in anyone's books.
Danny's talk was all about seduction, more specifically how seduction techniques can help in your content outreach. He listed six fundamentals: vulnerability, honest communication, affinity, overcoming fear, rejection and confidence.
The way in which it applies to outreach is that vulnerability and honest communication opens you up to having more meaningful connections and relationships.
He also spoke about how rejection is part of the process of content outreach but to not let this lower your confidence. For one, there are many variables that could have caused the rejection, some as simple as the receiver having too much emails or their quota has been filled. What this doesn't mean is you should give up, rather he concluded on the importance going outside your comfort zone because when you do there is the chance of great success.
Joel Mellor – SEO Intern
BrightonSEO is a free conference that should be a gold mine for learning new skills and tricks that you've not heard about before. Instead the September session seemed to push products (of its sponsors, which is fair enough I guess) and only reinforce the things we should know about the Google algorithm updates, which is to make "great content" and to stop building rubbish links. As SEOs we know that these are pre-requisites for doing our job.
The best talk of the day was Jennifer Sable Lopez the Director of Community at Moz. She gave an insight into social sharing to earn links. Her talk illustrated the importance of SEOs using their own data from their sites and seeing when was the best time to tweet or post it online for maximum effect.
Whilst she did push a couple of Moz tools, Jennifer also shared a list of both free and paid tools from different companies and how well they could be utilised.
There was one thing the whole team agreed on: Burgers on The Troll's Pantry grill at Hobgoblin were spot on.