Found Donate to Help Lions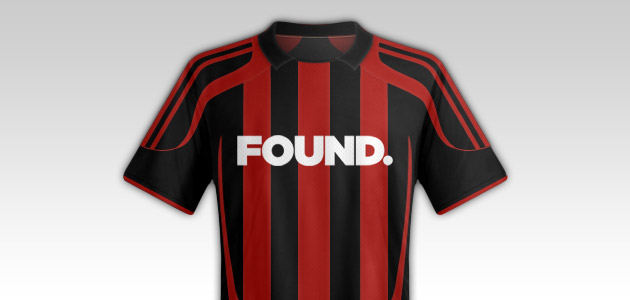 Here at Found we always get excited when we can get involved with the community and this summer we discovered a young football team who needed a little help with funding, to get their 2012/2013 campaign underway. And so began Found's sponsorship of Linford Wanderers. Our love of football and the chance to help out a great young team was too much to let pass and we decided we desperately wanted to get involved. I'm therefore delighted to introduce you to The Linford Wanderers Lions, sporting their brand new 2012 kit – and don't they look great? We are thrilled to be able to help and will be keeping up with the lads' progress throughout the year.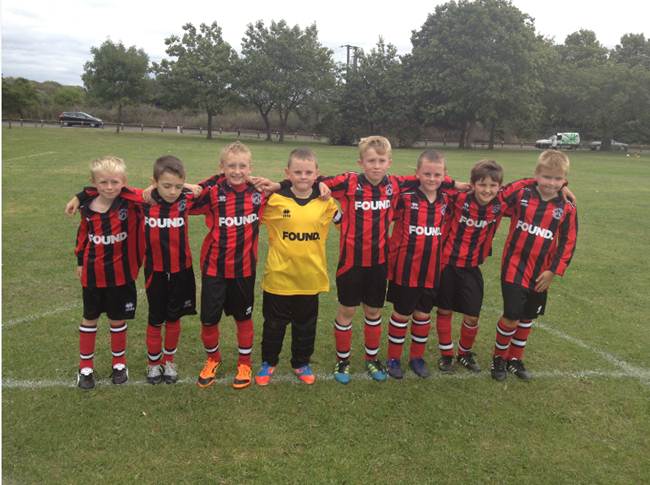 First game of the season…
Lions v Tigers
This weekend, the Tigers found themselves in the Lion's den in what was an eagerly anticipated game for all local football fans.
In a game filled with goals, the Lions went in at half time with 2 goals and a penalty save over their opponents. The penalty was saved by Joshua, and the lead secured by two great goals from open play by Samuel and Riley.
Sadly, the second half saw a number of decisions go against the Lions, letting the Tigers claw their way back into the game, despite their 2-goal lead. 2 early goals for the Tigers gave the boys the momentum to push on and the floodgates opened. The Tigers added another 2 goals that would seem to have put the fixture out of the reach of the Lions. However, the Lions gave it one last roar and were able to score what would only turn out to be a conciliation goal at the end of the game.
Sadly, the Lions didn't win this weekend but they put up a good fight to end the game 4-3 to the Tigers. When quizzed after the game, a close source said, "Had it not been for two poor refereeing decisions, this would have been a winning start to the season for the team. But the lads did great, we were happy with the performance and, most of all, the character and determination showed by the players, even in the face of adversity towards the end, to claim what could be an important goal at the end of the season."
The Man of the Match award this week went to the goal-keeping skills of Joshua; for his fantastic acrobatic save to deny the Tigers a first half penalty.
You can keep up with them too! Just click here for all the stats from the FA.