Found jumps four places to take second spot in The Drum Elite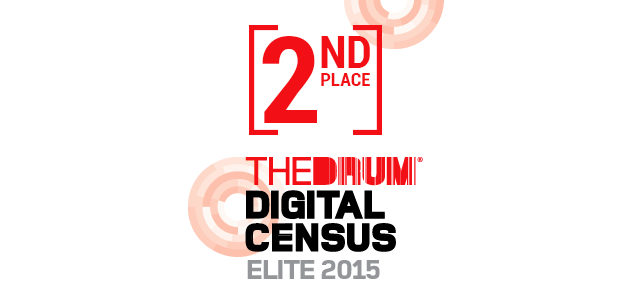 We're delighted to announce that, once again, Found has made it into The Drum's Digital Elite, following their latest Digital Census. Found secured second place, a leap of four, in the 26-50 staff category. Agencies are judged on two core aspects: financial performance (made up of revenue, revenue growth and revenue per head) and client satisfaction (client ratings attained through the Recommended Agency Register – RAR – covering a number of areas, including service, effectiveness, strategic thinking, value and creativity).
We are also delighted to be the only agency within our category to achieve top 10 scores in both the financial and client polls. This is a hugely proud and exciting achievement for Found. As a digital performance agency, performance excellence is at the heart of everything we do so to be recognised by our clients is a wonderful honour. A very big thank you to all of our clients – we couldn't do this without you!