Found on the 2014 European Search Awards shortlist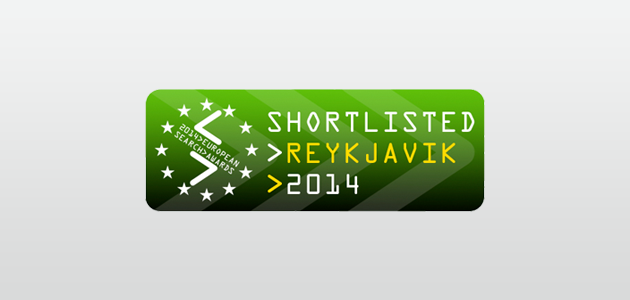 Now in its third year, the European Search Awards sets out to recognise the best in Europe for Search, Digital and Content Marketing. Found is thrilled to be on the 2014 shortlist with a chance to take home an award at the ceremony in Reykjavik, Iceland at the end of March.
Making the shortlist
"Found & HCL – ROI Health Kick for UK Nursing Recruiter" was shortlisted in the category Best Low Budget Campaign.
HCL Nursing had a limited monthly budget but Found was able to achieve measurable and outstanding SEO results. This includes successfully driving brand awareness, increasing organic traffic, improving registrations and applications, as well as providing a strong and cost effective ROI.
Over the period of the campaign, Found constantly monitored and refined the work we were doing. The results of the campaign showcase our cost-effective tactics and our efficient approach to using a limited budget in a competitive marketplace. The team's work paid off not only by achieving massive increases in traffic and applications, but also in its ability to deliver a strong return on investment from such a low budget.
Another achievement was the positive relationship Found developed with HCL Workforce Solutions.
"Our partnership with Found has, from the beginning, been invaluable. Medical recruitment is an extremely specialised sector and Found has made it their business to fundamentally understand our organisation and its objectives, bending over backwards to deliver, add value and advise. Work is turned around quickly and innovatively, and in regards to our web traffic – well, the numbers speak for themselves."

Laura Ackland, HCL Workforce Solutions
A big thanks to the esteemed panel of judges and Don't Panic Events for recognising Found in this manner. The 2014 European Search Awards will take place at the Grand Hotel Reykjavik on Friday 28 March 2014