Found shortlisted again at the UK Search Awards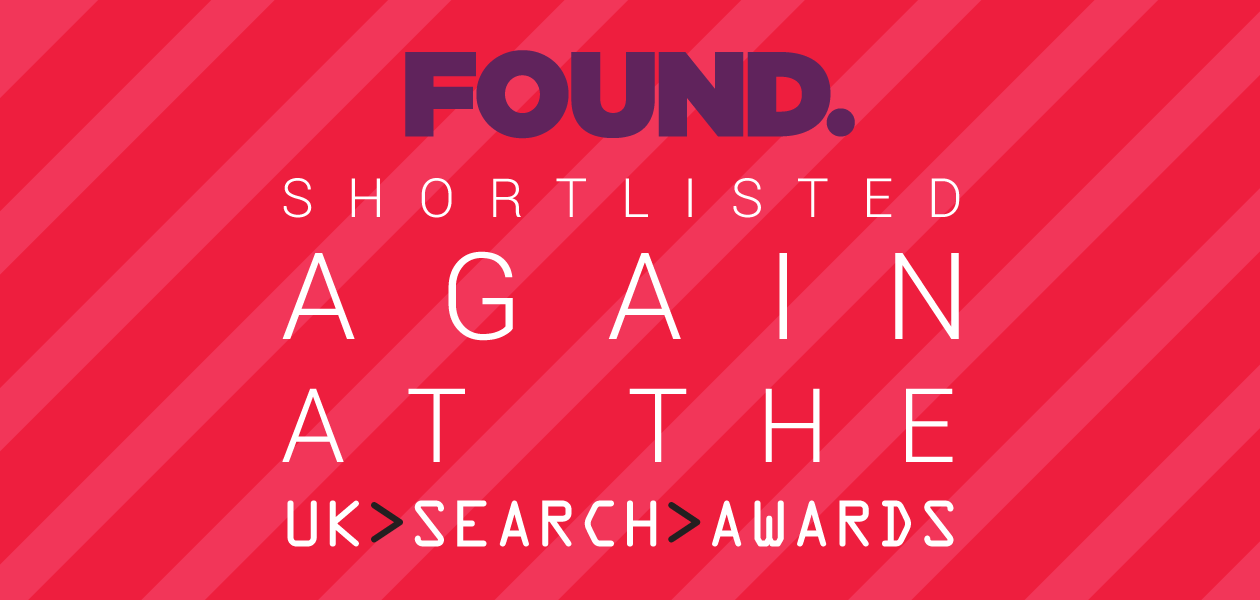 Award season continues and we're delighted to announce Found has once again been recognised as one of the leading digital agencies in the UK.
Competing with some of the finest companies the industry has to offer, Found have been shortlisted no less than three times at the prestigious UK Search Awards. Categories include Best Use of Search (Travel & Leisure) for Handpicked Hotels, Best PPC Campaign for Red Letter Days and Best Low Budget Campaign for our work on Randstad Finance and Professionals.
Being shortlisted three times is a fantastic achievement, especially across such a diverse range of verticals and budgets. The team and our clients are rightly thrilled and it's a real testament to our paid strategy and innovation, as well as the hard work we put into our campaigns each and every day!
Having already won with Red Letter Days at the inaugural Drum Search Awards earlier in the year this is certainly an exciting time for Found. The winners are set to be announced on Thursday 26th November amid glitz and glamour at The Ballroom on London's South Bank, so fingers crossed we can go one step further and bring back a few more trophies to Found HQ!