Found Wins At 2019 Digital Growth Awards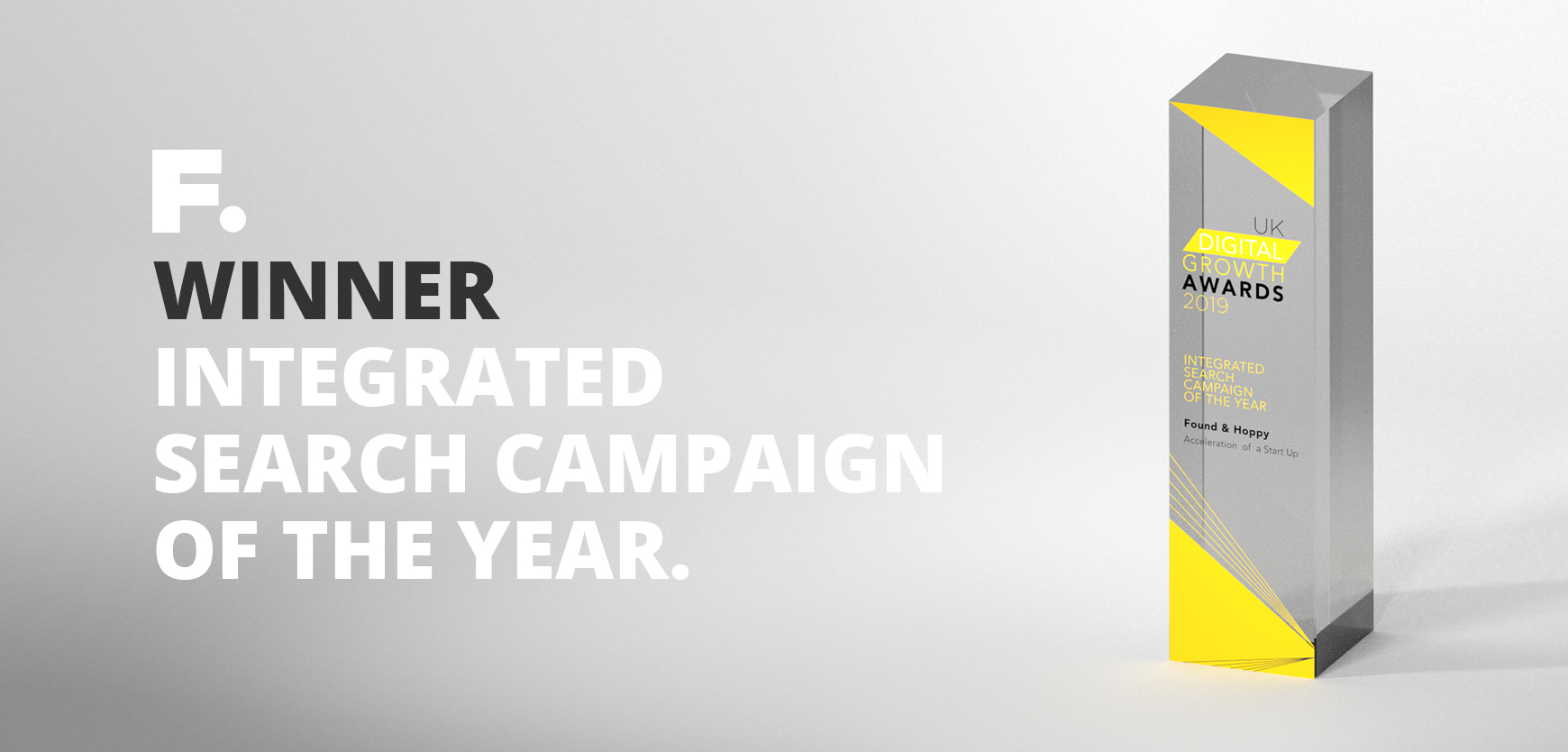 We're delighted to announce that we've been recognised once again for our digital marketing expertise. This time we have won an award at the 2019 UK Digital Growth Awards.
Our campaign, which we delivered for our client Hoppy, won the Best Integrated Search Campaign on the night. Over the last 12 months, we're proud to have run an integrated Paid Search, SEO and CRO campaign for Hoppy. And to great effect! We absolutely smashed our KPI targets, helping them get a foothold in the very competitive and saturated price-comparison market space.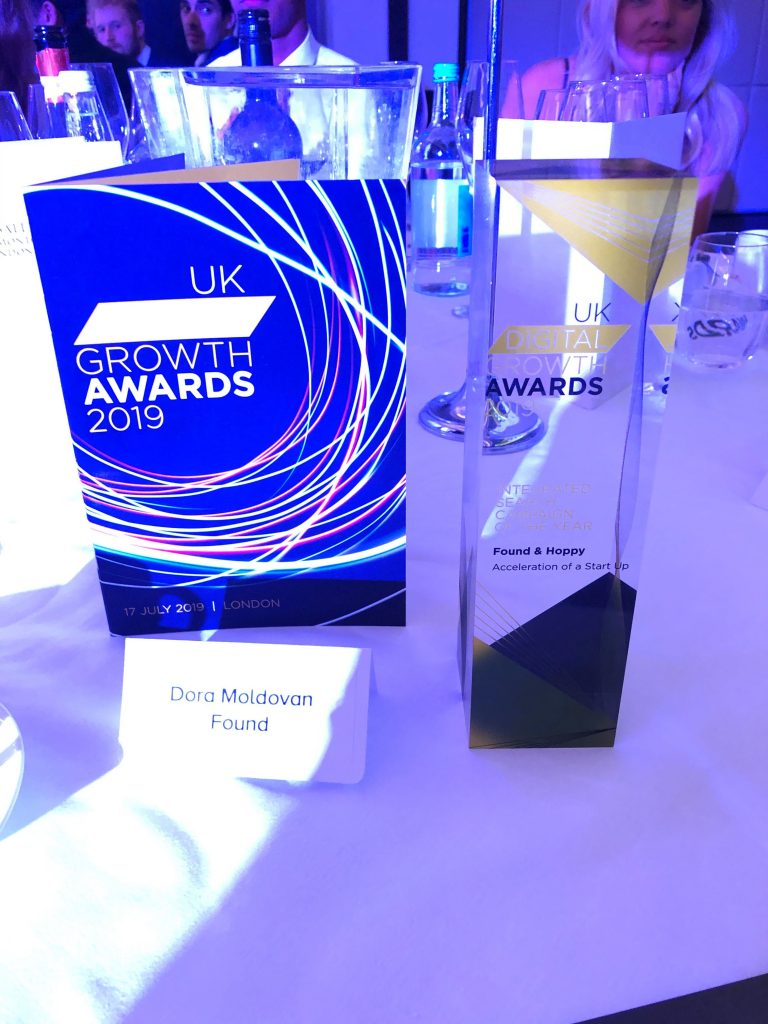 Congratulations to all the other winners and shortlists on the night. We had a great time and look forward to many more nights like it in the future. If you'd like to have a chat with us about our award winning digital marketing expertise, get in touch!