Google My Business 2017 – Updates You May Have Missed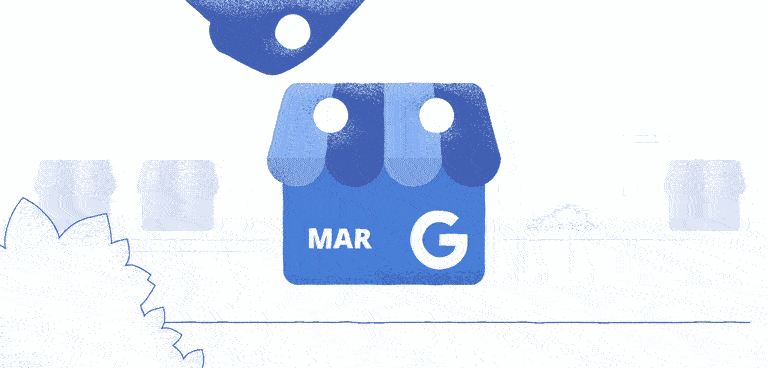 Change was afoot for Google My Business in 2017 – are you up to date with all the developments?
Google devotees will be familiar with the relentless cycle of updates and changes to the search engine's services, and Google My Business was no different. New developments were announced almost every month in 2017, and although a number of the updates were relatively small scale, they're all worth knowing about.

If it's been a few months, or perhaps longer since you looked at your listing, it's time to get up to speed with what has changed.
JANUARY
GMB got friendlier for businesses with multiple locations.
Location insights via the new Google My Business API.
Version 3.2 of the API added support for insights on the locations in your account.
The first update of the year meant developers can now build applications that better manage other branches and third parties, making it easier to handle large or complicated Google My Business accounts. The API gives users the opportunity to manage locations at scale by editing location information, reading and responding to customer reviews and creating or updating posts, (including photographs).
MARCH
GMB brought more detail about your businesses accessibility.
Enter accessibility attributes for your business.
This update collects information about your business's accessibility, and then shares that information with customers. You're asked to respond yes or no (in fairly specific terms) to questions regarding the availability of features like wheelchair-accessible entrances, seating or parking, and those details are then displayed for your customers' reference.
APRIL
Brought more insights about how customers find your business.
This was a big month for My Google Business, and saw a number of changes to the API function, insights feature and attribute options.
Add full menus to your locations via the new Google My Business API.
A minor development of the API feature that means users can update menu details such as descriptions and prices.
Download bulk insights for your listings.
Insights are crucial clues as to how customers access your listing. For the most part, customers find sites via Google Search and Maps, and insights give you access to that information. But this new feature means you can download insights for multiple listings, which should create a picture of how the online presences of different chain locations are performing on the platforms through which customers most regularly find them.
Enter URL attributes for your business to add links to more kinds of information, such as a restaurant's menu.
This update does what it says on the tin: as of April, Google My Business users could add URLs for locations or menus by entering the relevant URL in the corresponding attribute column.
JUNE
Major update gave users better communication of their offers and events & free mobile friendly websites.
Post timely updates on new products, special offers and upcoming events. Stay engaged with your customers by sharing news directly from your listing.
Posting through Google My Business means you can share services, products and events on heavily used platforms like Google Search and Maps. 'Timely' posts are displayed in seconds, so you'll always be able to keep your customers right up to date with targeted news and information.
Create a free mobile-optimised website for your business.
An optimised mobile site is a useful freebie that comes with claiming your listing on Google My Business. Google compiles the mobile site (which is also optimised for desktops and laptops) from content it finds in your listing, and will automatically update it whenever you change information on your listing or post photographs, for example. Then it's there for you to edit and customise as you see fit.
JULY
Useful data so you can optimise your photos.
Download photos data for multiple locations with a bulk insights report.
Another bulk development, this option shows you the number of photos associated with your listing and how often they're viewed, as well as comparing those views with the figures for businesses providing a similar service to yours. These were made available from July in bulk insight reports, in the following sections:
Total owner photos
Owner photo views
Total customer photos
Customer photo views.
AUGUST
Allowed users to interact with you directly through your GMB listing.
Add links to specific actions like online orders or reservations. Make it easier for customers to take action directly from your listing.
This means customers can follow through on plenty of key actions, including reserving a table, booking an appointment, placing an order, and many more.
OCTOBER
Brought 3rd party integration options.
Create and update posts via the new Google My Business API. Version 4.0 of the API adds support for posts, hotel amenities and more.
Versions of the API grow more sophisticated with each month. October's update widens the scope, giving third party platforms the ability to submit Google Posts for companies using Google My Business. The new API also feature better quality photographs, notifications of review being updated and post analytics (e.g. time a post was viewed before the CTA button was clicked).
NOVEMBER
Helped you describe your business better.
New selection attributes let you choose from predefined business descriptions like 'No Kosher food', 'Some Kosher food' or 'Strictly Kosher food'.
This update broadened the range of attributes you can use to describe your business. Previously yes/no attributes were available ("Outdoor seating: yes/no") alongside the URL attributes introduced in April. The new selection gives users the chance to be more specific about their businesses services and provisions.

December was change-free, but if preceding years are anything to go by we can expect to see another deluge of updates as 2018 rolls on. If you're a Google My Business owner looking to make the most of the service's improvements, keep your eyes peeled…
If you're interested in how Found could supercharge your digital performance across SEO, PPC, Social and Digital PR, then get in touch today to speak to a member of the team.