From Search to Discovery – Google uncovers Google Discover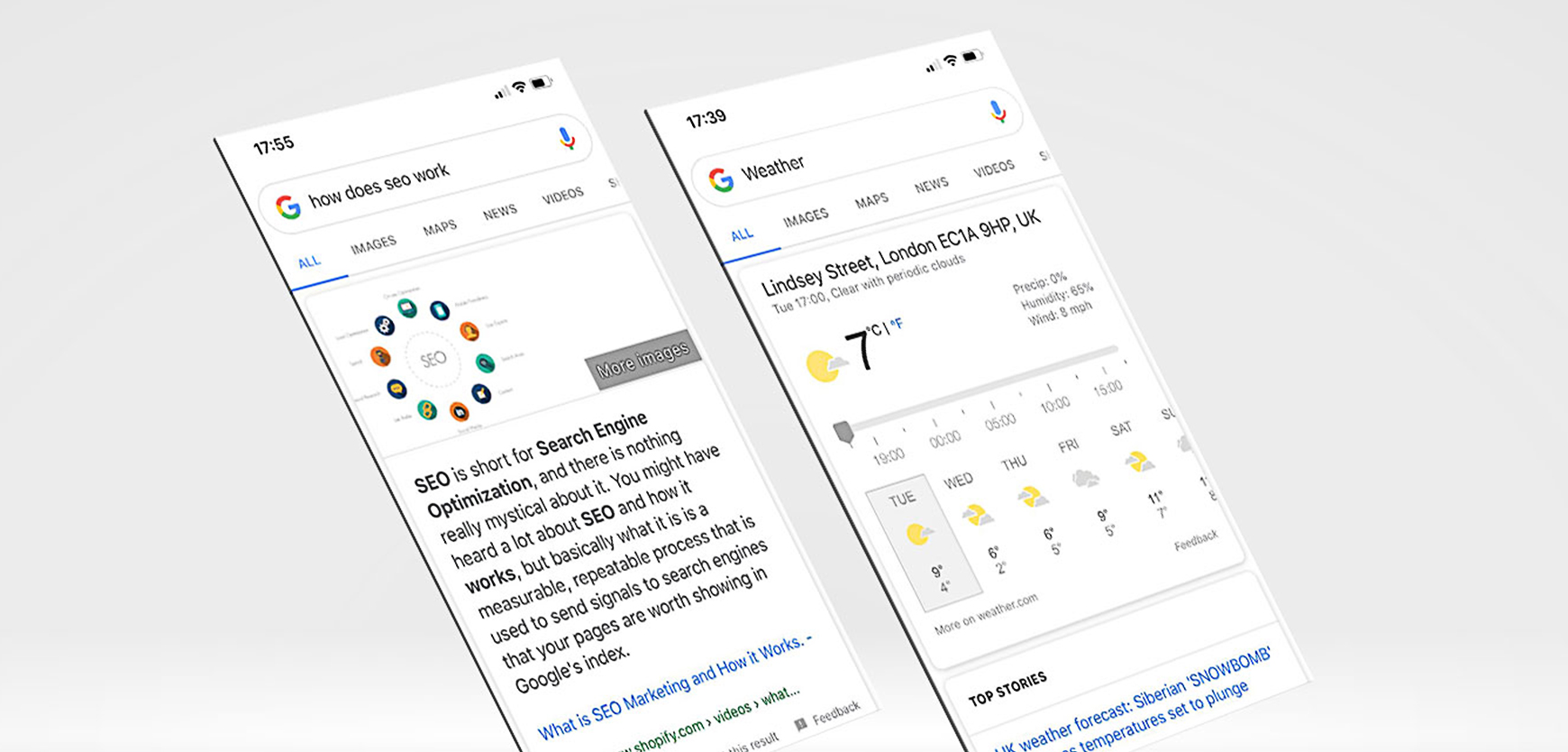 This is the second part in our 'From Search to Discovery' series. You can find the first part here.
Google has been heavily tinkering with the search results page over the past few years, announcing an overhaul of the feed in late 2016 which was designed to better anticipate and serve what is most interesting to its users. The new feed now served cards highlighting the news, sports results, engaging videos and stories that it determined were important to you, while also taking into account what was trending in your local area and around the world.
More recently, Google announced a major update to the search experience, renaming and relaunching the feed as 'Discover'. The update introduced a fresh design (for example, you may have noticed that the query bar is now round), and enables users to better explore their interests by predicting what they are interested in but the level of experience they have in that same interest. Discover also provides you with evergreen content that is relevant to whatever you are searching for; for example, if you're planning a trip somewhere in Europe, Discover might show you an article showing the best pubs or restaurants in the area. Google has also recently announced Topic Layer, which analyses content for a specific topic and builds subtopics around it, to help better serve more relevant content to its users.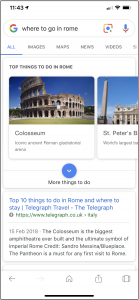 With their mobile-first approach, Discover may already be on your mobile homepage but if it isn't, you should expect it to see the overhauled experience in the next few weeks.
Discover includes new topic headers that explain to users why they're being presented with certain topic cards and delivers a range of easy access points for content that expands and reaches further into related subject areas with each scroll and click. The Discover icon will begin to appear next to more and more topics, giving the user the opportunity to register their interest in content themes.
Search and social mix and mingle
In this sense, Google Discover is fuelling the already-noticeable collision of search engines and social media platforms. Although both channels help users to uncover content, the search process involved questions asked and responses delivered, where social lays out a range of content for users to peruse at their leisure until alighting on something of interest for them.
Discover admittedly remains distinct from social in that it is of course not a platform from which users can broadcast opinion or show enthusiasm for certain content (by upvoting or retweeting, for example), but it does give its users further reaching and more diverse feed access, functioning as a kind of curated content feed without the commentary and clamour that you find on social media.
What does the future hold for content creation?
Any SEO expert worth their mustard will have already acknowledged that Google Discover presents both challenges and opportunities in terms of content generation. Over the last few years, Google has incrementally upped its game with regards to high quality content, finding fresh ways to favour content that is original, informative, engaging and appropriately detailed.
Giving users the chance to find material that they want to see without actually having to ask the search engine first will help with some of the previous awkwardness associated with shoehorning keywords in to titles, subheads and meta descriptions, but will also require digital marketers to pay new levels of attention to customer experience and audience desires. Google Discover is steering content delivery in a more nuanced direction, and keyword optimisation won't be enough to maintain a satisfying ranking.
There are, however, plenty of ways in which digital marketers can take advantage of Discover:
Continue to strive for high quality, newsworthy content, and update your existing content as frequently as possible in order to capitalise on Discover's emphasis on evergreen content.

Because Discover relies on the content that users have engaged with the most, it's a good idea to find ways to encourage your leads and customers to engage with your brand in as much as possible. Email marketing personalisation, loyalty perks and social media shout outs can all work well.

The Discover feed will feature more images and visual content, so make it easy for the feed to select your output by generating plenty of high quality image and video content.

Focus on your site's authority to build your trustworthiness in Google's eyes. This is largely down to the quality of your content, but it wouldn't hurt to have a link strategy in place in order to deliver backlinks from other authoritative sites, too.
In essence, Google Discover is ushering in a new age of interactivity: rather than the transactional nature of the traditional engagement with a search engine (asking questions, having answers provided), Discover shows content to users who interact with it. For digital marketers, the priority for accommodating Discover is to encourage users to interact with their content so that it then has the potential to show up in the feed.
The methods won't change radically – aim for high SEO rankings, run promoted content, issue personalised emails and social content and promote intensively – but an ever more serious commitment to the quality of content will be required in order to succeed while Google Discover is on the scene.