lastminute.com appoints Found as Search Agency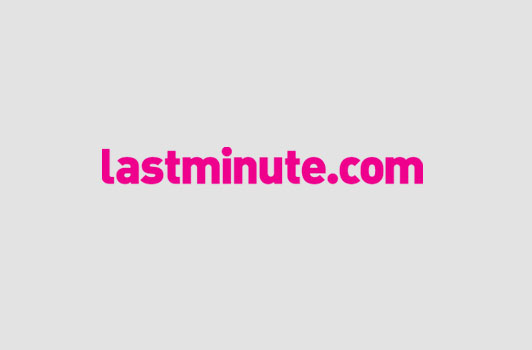 lastminute.com has appointed Found (previously known as Artemis8) as its search agency for its lastminute.com Ireland and Travelocity brands, as well as its sole PPC partner for lastminute.com in the UK.
As Europe's leading independent online travel and leisure group, lastminute.com operates directly in 14 European countries with association partners in several other territories. As part of its aim to become the number one travel and lifestyle website for providing great-value inspiration and solutions, the brand is also now looking to grow its presence in Ireland over the coming year with a dedicated search marketing campaign to assist this growth strategy. lastminute.com is one of the most popular travel and leisure sites in Ireland with around half a million people logging on every week to seek out the best deals.
Lina Patel, lastminute.com's Europe Head of Affiliate and Distributed Partnerships, says: "Found has worked hand-in-hand with our search marketing team for the past year, providing us with a consistently high standard of strategic and innovative search marketing support. Their speed and ability to deliver, especially on the harder generic and long tail categories, has meant they have become a valuable resource to us. They will now be an integral part of our search strategy going forwards, as we look to further expand the success of our Travelocity business, and continue to build the lastminute.com brand in Ireland."
Travelocity is the leading provider of consumer-direct travel services, offering a large number of sites in 12 languages, for leisure and business travellers. Found has been tasked with further increasing the coverage, awareness and sales generation through the search-marketing channel.
Furthermore, Travelocity markets and distributes travel-related products and services directly to individuals through Travelocity and its various brand websites and contact centres. For business travellers, Travelocity BusinessSM provides the integrated online corporate travel technology and full-service offering of their GetThere® product, along with the online expertise of Travelocity.
Tina Judic, Managing Director of Found, adds: "We're delighted that lastminute.com has appointed us to play an integral role in their online marketing strategy. Over the years, we have developed a proven and successful track record, working to a cost per acquisition model, thus ensuring customers, like lastminute,com, have complete transparency of the return on investment we are delivering. The travel search space is particularly crowded so it is imperative that the right strategic approach is taken to not only deliver sales but also maximise brand exposure online."