Marketing Through a Recession

COVID-19 has disrupted much of our day to day lives; from our work surroundings to putting a pause on seeing our loved ones. We're all trying to navigate through the 'new normal'. Marketing has been no exception to these changes and we're having to adapt a new way of working with our clients. Over the last 9 weeks we've been working with our clients to determine the best strategy to adopt, given the unprecedented changes we're experiencing to customer behaviour. At the start of COVID-19, many of our clients reduced their marketing spend whilst they focused on cash flow in the business. A fair proportion of these clients are now transitioning towards an 'assessing' & 'pivoting' mindset as they focus on what life is going to look like for their business post COVID-19.
No one knows what the future is going to hold, but one thing's for sure, COVID-19 has accelerated the need for digital transformation & marketers should be preparing a plan for marketing in a recession, and what can be done now to ensure we're set up to succeed in the best possible way.
I've compiled a list of key questions our clients have been asking over the last couple of weeks.
It's almost certain that we're heading for a recession, so how should we react?
For a lot of companies and brands, this won't be the first recession they're experiencing and it's key to take the learnings from 2008 & 2009. Of course these were driven by an economic event, rather than a pandemic. However consumer confidence hit an all-time low which led to a series of different marketing responses; from decreased marketing spend for some and increased digital marketing budgets for others; similar trends can be expected post COVID-19. As we see news reports on some significant drops in the UK GDP and work our way into a new recession, it's key that we look to learnings from previous downturns to plan for the future.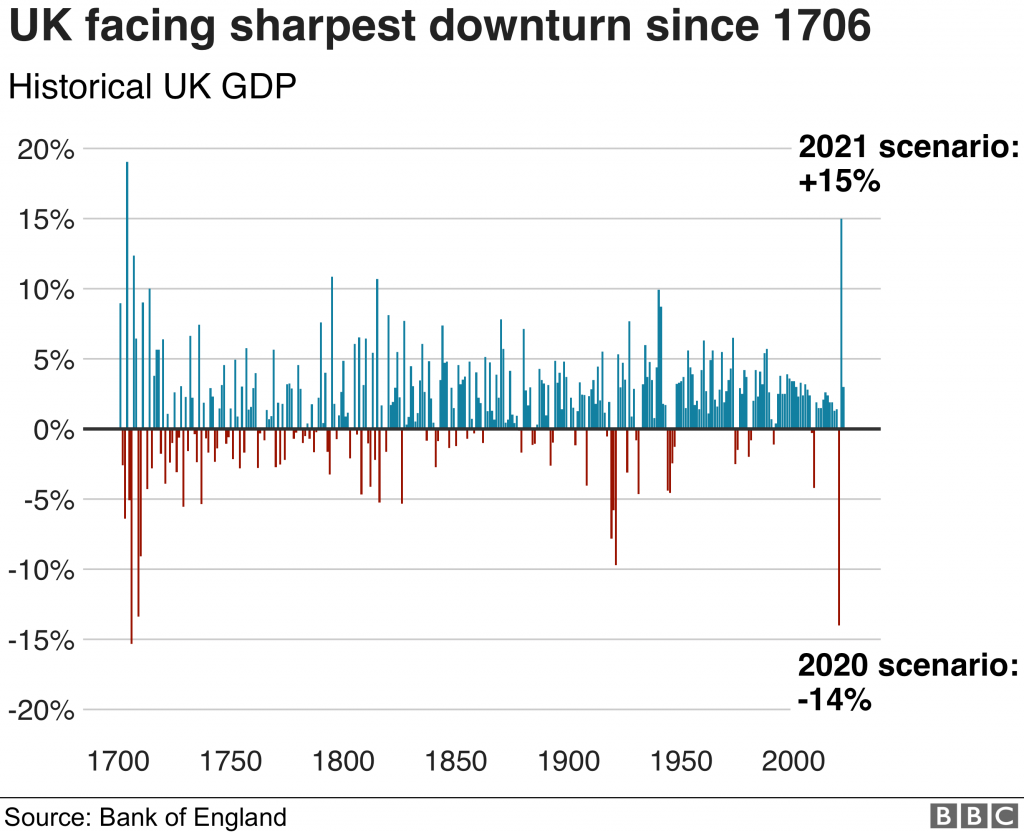 The trends from previous recessions show that reducing marketing budgets during difficult times doesn't necessarily work medium to long term. Brands that maintain their investment were set up to succeed for future growth against those who reduced budgets. The main reason for this is due to taking competitor market share. If key competitors come off the space, this is your chance to gain a higher share of voice on the SERPs. Get your brand out there to build consumer confidence and become front of mind when your target audience is looking to convert.
The majority of our clients are going to be deploying a different strategy depending on their financial position. We're advising our clients to secure digital marketing budget (if possible) during difficult times as it poses a huge amount of opportunity to build brand awareness to ensure when we come out the other side, we're set up to succeed. This will also be a key time to deploy a test and learn strategy to really determine what tone of voice/creative/USPs really resonate with their core audiences.
What can we be doing to prepare for this now?
As the Government slowly relax lockdown (& we can now sit on a bench guilt-free) there are measures which can be put in place to ensure we're setting ourselves up for maximum success:
Review what worked during the last 9 weeks – lockdown was a difficult time for many companies, during this time many brands reduced their marketing to really focus on the campaigns that were driving last-click revenue only. Review what impact this had on revenue as a whole and devise a plan for the next 3 months which is centred around the key learnings over the last 2 months.

Ensure your approach helps your audience base – your strategy should be customer-led and understand the changes in spending behavior and the consumer mindset. Deploying a solid content strategy is key here, now more than ever, customers are buying values first. A client I work with, My 1st Years, is the perfect example of this. Take a look at their lockdown edit here.

For Paid Media campaigns, make sure you're spending your media wisely: on the right audience at the right time.

Look at where your target audience are spending their time and ensure you're present during that moment – whether that is organically or through paid advertisement.

Pinterest/TikTok/Snapchat/YouTube/Reddit/key publications etc.
What products are seeing a shift in demand?
Consumer behavior is changing so rapidly and unpredictably that it's difficult to keep up with the ever changing shifts in customer demand. I've listed out some of the tools/resources I use to keep track of changes.
Google Trends – allows you to quickly see if demand has increased/decreased based on keywords.

Google has launched a very useful interactive tool which allows you to understand fast-rising retail categories in Google Search, the locations where they're growing, and the queries associated with them. Please view the tool here: https://www.thinkwithgoogle.com/feature/category-trends/uk/month

Stakeline have carried out research into the top 100 Fastest Growing & Declining Categories in eCommerce which highlights some of the key categories to look out for. Whilst some are expected, for example the growth of disposable gloves and bread machines, there are some which may come as a surprise.

As a team we've been finding all the recent webinars super useful and insightful, I've listed out a couple of ones I've enjoyed here:

Ometria – particularly useful for the retail industry
The Marketing Meetup have been hosting some very interesting webinars and networking sessions. Their schedule can be found here.
Keep an eye out for our next webinar – if you missed our last one, don't worry you can watch it here – we covered 'What's next for digital marketing? The impact of COVID-19' I would definitely recommend giving it a watch!
Summary
COVID-19 has accelerated the need for digital transformation, the global pandemic has redefined what marketing means for a lot of companies. In terms of what the future holds – honestly no one knows! However, I think marketing will need to work much harder to ensure that marketers are addressing business solutions which in turn address consumer needs. My key bit of advice would be don't hit the brakes and cut marketing spend if at all possible. You will save in the short term, but it will be much harder (and much more expensive) when you turn your activity back online post-recession. Make sure you take time to review the data & key learnings over the last 2 months and devise a plan for what your business could look like in 6 months time, set yourself ambitious goals & work with your marketing team to help get you there.