Download: An actionable paid media guide for 2017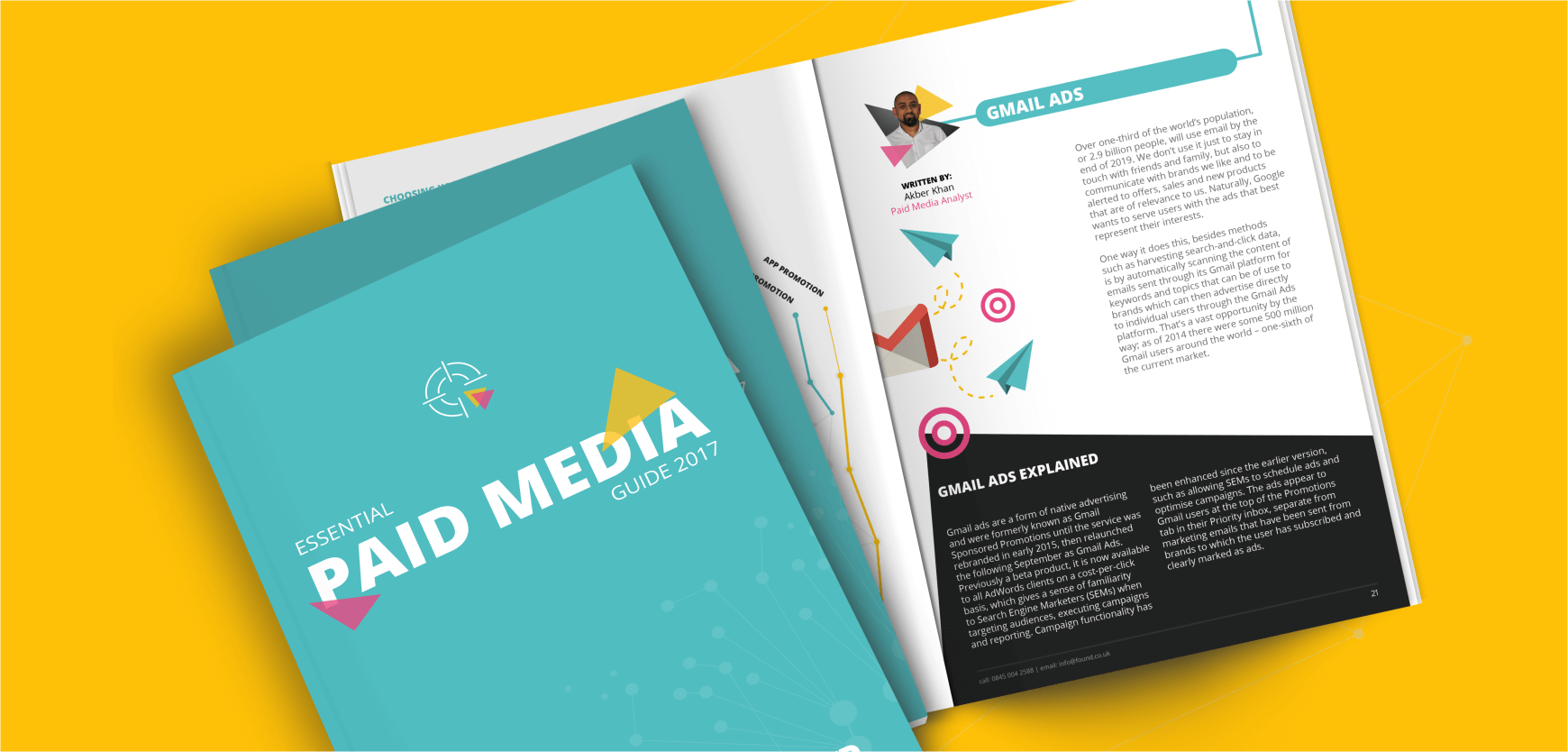 Paid Media doesn't need to be complicated. However, the challenge for digital campaign planners can be as simple as considering what, when and how to employ the available channels, let alone sell-in their effectiveness.
Our essential guide for Paid Media will take you back to basics, providing you with actionable tips to take forward with your marketing strategy in 2017.

Covered in the guide are:
Gmail Ads
Native Advertising
Google Shopping
App Promotion
Digital TV (Sky AdSmart)
TrueView Video Promotion
Retargeting
Why is 2017 a key time to utilise all channels?
The rise of mobile
Rapid growth of other platforms
Integration is now required, not a could-do