PPC considerations for a site migration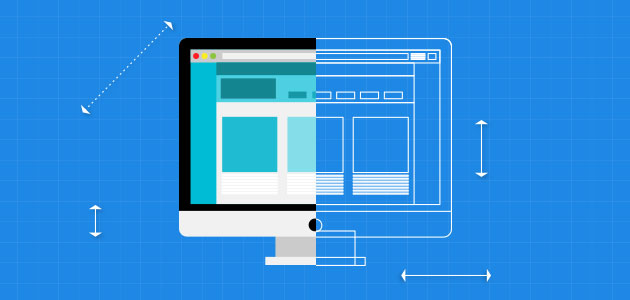 When it comes to a site migration, companies are often very careful to consider SEO factors to ensure their organic traffic is not negatively impacted by any changes (and rightly so). However, few consider the affects on PPC or how PPC can help them through any changes. Whether you are migrating to a new domain or redesigning and restructuring a site, there are a number of important questions to ask both before and after you make any changes:
Before the switch:
1) Do you know all the URLs that are being used for PPC?
Preparation is key here. Make sure you are aware of all the URLs that you are using in your PPC campaigns. Ensure redirects are set up or links changed within your campaigns to avoid sending users to broken links or having your keywords disapproved.
Remember, in Adwords you can't redirect to a different domain in the final URL. The final URLs must match your display URLs, so make sure to update any ads if necessary. If you are switching to a new domain, and so creating new ads, it is a good idea to pause all but the top performing ad in each ad group so any effects on quality score are minimised.
2 ) Has all tracking code been transferred over?
It's crucial to make sure all tracking codes are transferred over to your new site, this will ensure a smooth transition in reporting. It is advisable to carry out test transactions to ensure everything has been implemented correctly before sending traffic to the site.
Additionally, if you're doing any sort of remarketing activity make sure the code for this is also in place on the new site.
3) Have you got a benchmark of organic rankings?
Creating a benchmark for your results is something you will probably already be doing as you monitor your organic traffic. It is also useful as it allows you to identify any areas where you see keyword rankings drop off after the switch that you might need to fill in with PPC.
After the switch:
4) Has conversion rate changed?
Has there been a major drop off in conversion rate (or even no sales at all) or a surprisingly large uplift since switching sites? Are you seeing different figures when you compare different reports, for example, Google Analytics and your third party tracking? Make sure you rule out any tracking issues before thinking about optimising to a new conversion rate.
It is likely that you will see some change in conversion rate with the switch and you will need to re-optimise your campaign to the new levels. Hopefully with the changes made to the site your conversion rate will increase and there will be the opportunity to push on or expand to new areas.
5) What is mobile performance like?
Again this is a good time to reassess and re-optimise activity. If your site wasn't responsive before and is now performing well you would expect to see an increase in mobile conversion rate. This could be your chance to push bids or bid on areas that weren't previously profitable.
6) Has quality score been affected?
Hopefully your new site will only be an improvement to the last with lots of relevant content and targeted landing pages ready for you to PPC. Due to this, your quality score should improve, however, it is a good idea to keep a close eye on it to start with monitoring any effect on CPCs, particularly if you are switching to a new domain. If there is a drop most accounts should see quality score bounce back to previous levels within one to two weeks, a month at the most. Anything beyond this should ring alarm bells.
7) Are there any gaps where organic traffic has dropped off?
Having benchmarked your rankings before the switch you will be able to assess if any important terms have dropped position and see if there is the opportunity to use PPC to make up for any shortfall in traffic by pushing on bids or bidding on keywords you weren't previously on.
So, if you consider the insights above, you are well prepared and you closely monitor activity (good and bad), it is possible to have a smooth PPC transition when migrating to a new site…we promise!
If you are looking for support with a site migration Found are experienced in both PPC management and SEO and can esnure a smooth transition. Get in touch today to see how we can support your website migration.