An infographic to celebrate RBS 6 Nations Championship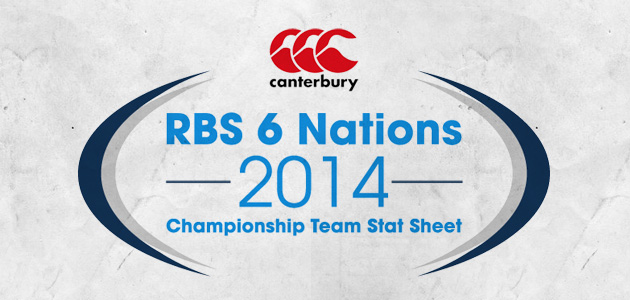 To showcase the 2014 Six Nations Championship Found, in collaboration with the world's original rugby brand Canterbury, has produced an infographic stacked with stats and facts about the six European teams facing-off in the competition.
The annual rugby tournament is played by England, France, Ireland, Italy, Scotland and Wales. Succeeding the Five Nations Championship, RBS 6 Nations was born in 2000 with the addition of Italy.
Using historical data, the Canterbury infographic compares Championship wins, Grand Slam titles, match and Championship points and squad stats. Want to know how much the average forward weighs or who posed nude for the 2014 Dieux Du Stade calendar? Check out the infographic below to find out.
Six Nations Championship 2014 infographic
To embed this infographic on your website, copy and paste the code below: