Reading Recommendations from World Book Day 2023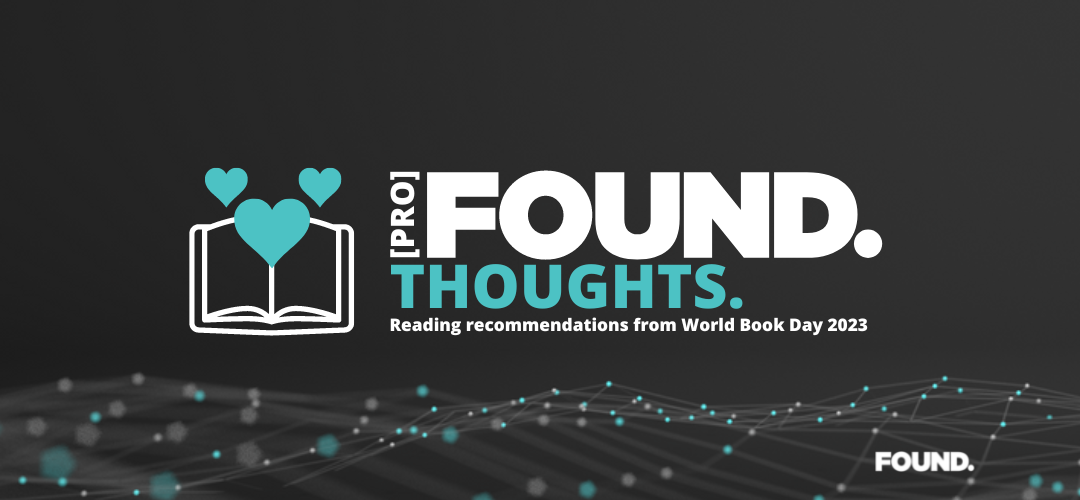 For World Book Day last week, our staff went on social media to recommend books to their online networks.
We thought it'd be a good idea to collate their personal recommendations here, in a single blog post, for you.
So, here are all the books that our digital marketing experts recommend reading this year (and snippets from their individual LinkedIn posts explaining why).
---

"I recently read David Aaker's 'The Future of Purpose-Driven Branding' and found it a really useful read…my friend (Sara) was kind enough to send me a copy of the book and I couldn't put it down – it's a must read for any brand marketers out there!"
You can grab a copy of the book here.
---

"Two stand out books for me, that have inspired my passion for career development at Tomorrow (Found. Braidr & Disrupt Marketing), helping people to own their career, and making it accessible to everyone, are the brilliant 'The Squiggly Career' and 'You Coach You' by Helen Tupper and Sarah Ellis. Full of practical tools and ideas for action, they're a must for anyone wanting to explore their career and skill sets."
You can grab a copy of 'The Squiggly Career' here and a copy of 'You Coach You' here.
---

"Every colleague or client I get into a geeky sales discussion with receives a whole pitch on why they need to purchase this book now. It teaches you not to get into buckets with crabs, animals are the best prospectors and how to follow a bank robbers advice to find money!"
You can grab a copy of the book here.
---

"I am completely obsessed with anything around marginal gains and it's something that got me into CRO and I use the theories and examples for client work.
The case studies in this book are brilliant and really delve into what it takes to achieve high performance. Matthew Syed is basically my hero."
You can grab a copy of the book here.
---

"This book does well at breaking down the complex task of branding into consumable chunks. It guides you from planning right to deliverables in an honest and engaging way."
You can grab a copy of the book here.
---

"Radical Candor by Kim Scott analyses how to be a good boss. Scott's argument is that we need to be completely honest with our colleagues without offending them.
The book lays out what should have been obvious to me but I just happened to miss the mark completely. I have to admit, without realising it I was practising manipulative insincerity.
Scott's work really has transformed the way I interact with my colleagues and I recommend this to anyone: people with direct reports and people looking to move to a management position."
You can grab a copy of the book here.
---

"Imposter syndrome is something that is prevalent in the corporate world and often stops people trying new things and taking risks so I wanted to share 'Osho – Courage: the Joy of Living Dangerously'. It is a short, influential, and affordable book for any level of reader."
You can grab a copy of the book here.
---

"Freakonomics is such an interesting book that's a great way to see how people think out of the box! Who knew economics could be so exciting? Definitely a pick me up for any marketing people!"
You can grab a copy of the book here.
---
Our team of dedicated digital marketing specialists keep their fingers on the pulse of marketing best practice and tonnes of advice, insights, and opinions that they're happy to share.
Feel free to contact us and discuss your digital marketing strategy with any of them at any time.