Rich Results: Google's SERP is Changing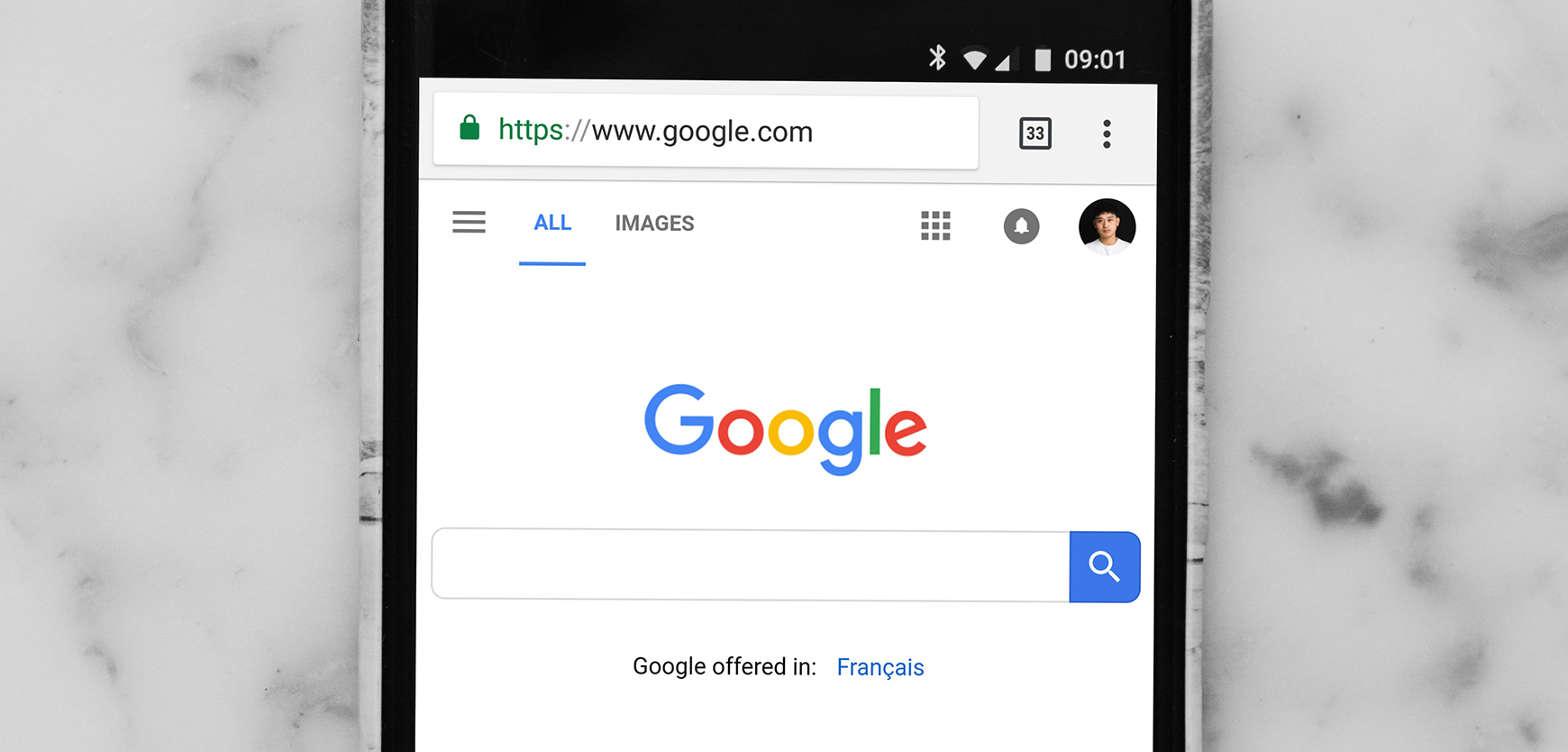 Time to understand what that means for your brand and what you can do about it.
Cast your mind back to when Google was just starting out, back when we were loading up search results on a Motorola Razr (in between games of snake), and the results we saw were drastically different to the experience we have online today. Previously Google was based around just 10 blue links with no advertising or enhanced results for users.
By 2007, Google had developed to its more advanced format of Universal Search; which included elements such as maps, news, videos, shopping and images, creating a much richer search landscape for users. This was the start of Google providing users more detail on what they want and improving the user experience on search results pages.
The SERP today
Today the SERP is becoming an increasingly popular place for users to spend their time, with over 34% of all searches not resulting in a click to any of the results. Users expect to get the information they need in the case of short answers or fact checks within the results themselves, rather than spending time browsing a website.
The Topic Layer and Knowledge Graph
Google has a central store of information and understanding of how facts relate to one another, which is called the Knowledge graph. Roughy one-third of Google's one hundred billion monthly searches (May 2016) are answered by information in the Knowledge graph. If you see an infobox next to your search results, then that is an example of information from Knowledge graph's 70 Billion (Oct 2016) known facts.
More recently Google has added what they call the Topic Layer which groups related facts and subtopics from the Knowledge Graph to a given search term, and then displays them in an easy to explore manner. Allowing users to easily "explore information from the web, all with a single search."
Increased volume of Rich Results
Rich results highlight key information and assist search engines in understanding a page's purpose. They are made up of rich snippets and cards, offering more space for images and carousel featurettes on SERPs. These are only set to increase, so it's important to make sure you're optimised to take advantage of the evolving landscape.
Google Discover
Beyond traditional search, Google has also invested in upgrading the Google Feed and rebranding it to be Google Discover. This feature pushes information and stories to users before they even begin searching; with over 800 million people using this a month it's a huge area of growth for Google and for businesses included within the feed.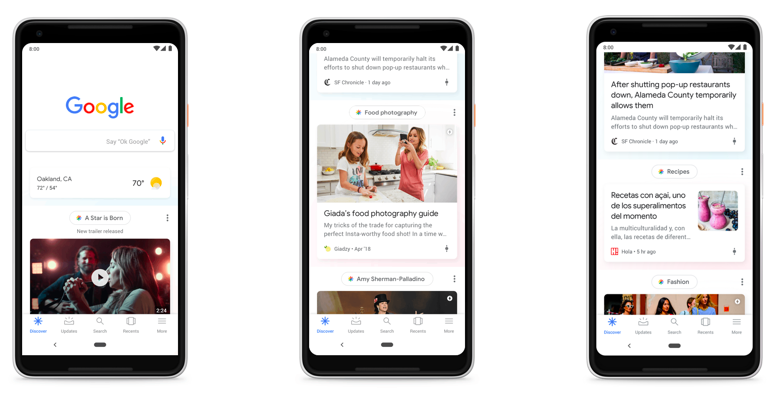 The most interesting thing about Google Discover is how it changes a user's behaviour from pulling information from the search and a single query journey, to having information pushed to them and a journey based purely on clicks. This browsing style of search replicates the way we scroll through social media news feeds and content sites, as opposed to the traditional search engine model.
The ever-changing SERP
Even as this post goes live, we know that the types of results displayed and how Google serves answers to users is still changing with Google running hundreds of tests each and every day. In fact, the SERP that you see compared to your neighbour or colleague may also be very different as personalisation too changes how these display.

So how do you optimise for something that is constantly changing?
1. Think higher up the funnel

Rich snippets and these enhanced experiences in the SERP are frequently focused around informational queries; whilst on short-tail bottom of the funnel queries we see an increase in paid advertising presence. This means a lot of the organic competition has to happen around long tail queries and questions consumers are asking before they even think about purchasing.

Tools such as answerthepublic and alsoasked can help you identify these questions within your sector and understand the type of content you should be producing. Whilst the terms will have lower search volumes than traditional keywords, these will be a great way to gain initial brand awareness.
2. Use schema
Schema is a way to help Google to truly understand your content and what it is about; by tagging in json-ld you're enabling Google to process your site content in a simpler way as it is conforming to the structured language. This is crucial in sectors such as events or products as it enables Google to display your search results in a richer format and with additional information which is helpful for users.
3. Build brand trust
Trust is key for Google when it comes to including your site in the knowledge graph, which in turn helps it to retrieve information about your site quicker than ever before. Building up the trust google has in your website is a must, adding linked sources to referenced stats and information, adding references at the end of articles, having thorough privacy notices and terms of use pages and doing what you can to reduce bounce rate and increase 'time on page' will all help Google consider your site for inclusion.
4. Put users first by focusing on content and experience
Content drives experience, so it is important to make sure your content is optimised in a way that puts users first and serves their needs directly, taking advantage of the increasingly diverse SERP structures. For example making FAQ content aids your users whilst giving you the opportunity to feature in the position zero answer box results.
Summary
In an ever changing landscape, it's important to ensure that you're aware and optimising for both Google's technical changes and the user. Long gone are the days of optimising purely for robot crawlers.
By prioritising your audience needs and understanding how to demonstrate to Google that you are doing that, you are on the right path, but you should also stay abreast of the latest features available to you. As Google evolves to better serve its users, it will recognise websites doing this and highlight the ones that are making the most of the tools and features made available to them.
Looking to find out more? Speak to a specialist here at Found.