Social Is Not Just An Online Platform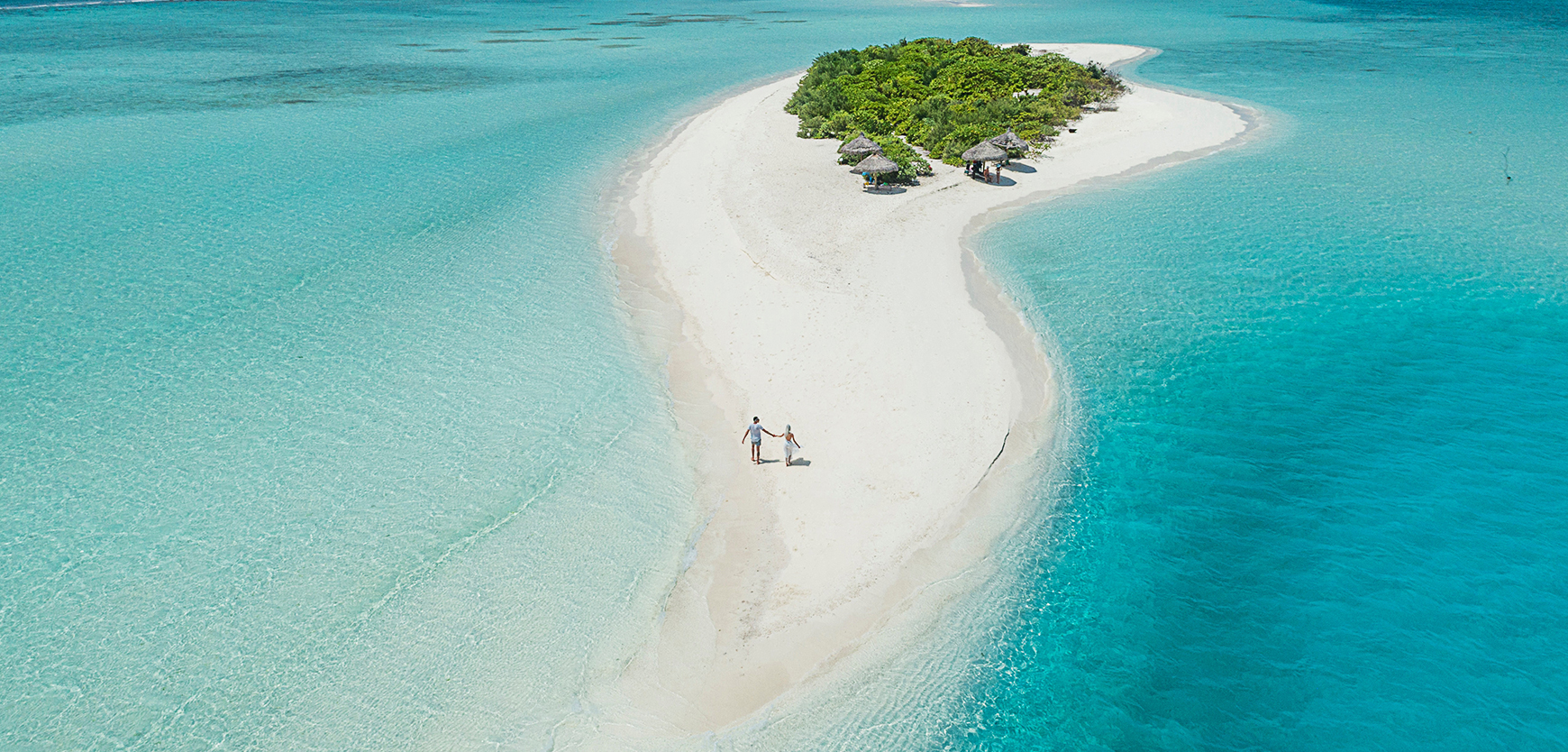 When it comes to planning a social media strategy, it can be easy to fall into the trap of coming at it exclusively from a digital perspective. On the other side of the coin, live activations can also often be planned and implemented with the social media element shoe-horned in as an afterthought (please stop with the giant Instagram frame cut outs, no one actually wants to share them).
The real problem here is treating marketing activities in silos, as well as not going back to the basics of considering how the audience actually behaves and why they would feel compelled to share or recommend something.
People trust people but, more importantly, they trust their friends. The most powerful ambassadors at any brand's fingertips are their own customers. The eternal problem is getting those customers to engage and share in an authentic way. Tactics like competitions can be an easy way to boost numbers, but increased engagement and followers does not necessarily equate to real tangible value.
The majority of sharing also now takes place on "dark social" apps such as Messenger and WhatsApp, presenting another challenge for brands, with consumers preferring to share content privately rather than on public forums.
So how do you cut through in a space you can't see?
The simple solution is factoring in real-life experiences when planning your digital and social media approach. Whether it be something simple like a permanent in-store "Instagrammable" moment, or a fully integrated experiential activation, some of the most impactful branded moments and campaigns have been from taking a social-first approach that also seamlessly blends online and offline.
Anyone who has studied marketing learns about Maslow's Hierarchy of Needs and how it applies to consumer behaviour. If it was updated for 2019, right next to WIFI we'd have "cool pics for my socials".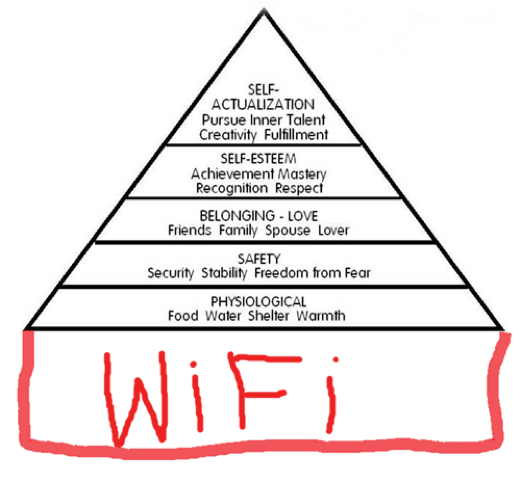 An excellent example is Now TV's giant Jeff Goldblum statue. Celebrating the 25th anniversary of Jurassic Park, giant Jeff could be seen all over social media last summer alongside Now TV branded deck chairs, as well as attracting plenty of media coverage (and its own Wiki page).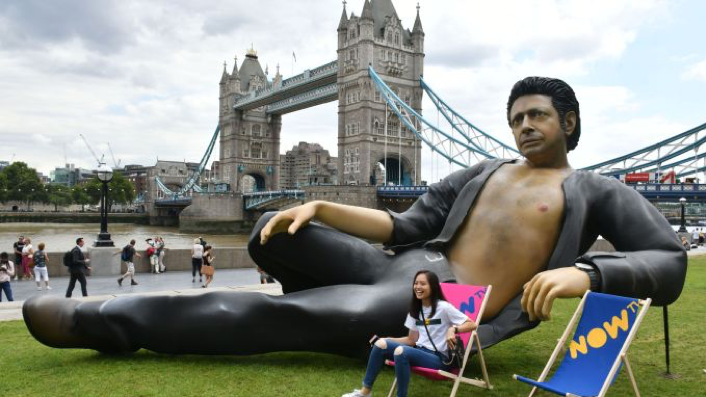 Blended real-life activations are also an excellent way for heavily regulated brands, such as beer and spirits, to connect with consumers while minimising the risk of falling fowl of the regulators. Promoting alcohol can be tricky on non "age-gated" spaces such as Instagram but creating highly 'grammable experiential moments (where people are presumably ID-ed at the bar) is an effective way of ensuring your brand stays visible on consumer timelines at peak moments. Asking customers to share photos of their drinks can be a risky business but creating a cool experience that's essentially designed to look cool on Instagram, such as Aperol's Spritz Social events, and you've got guaranteed social buzz.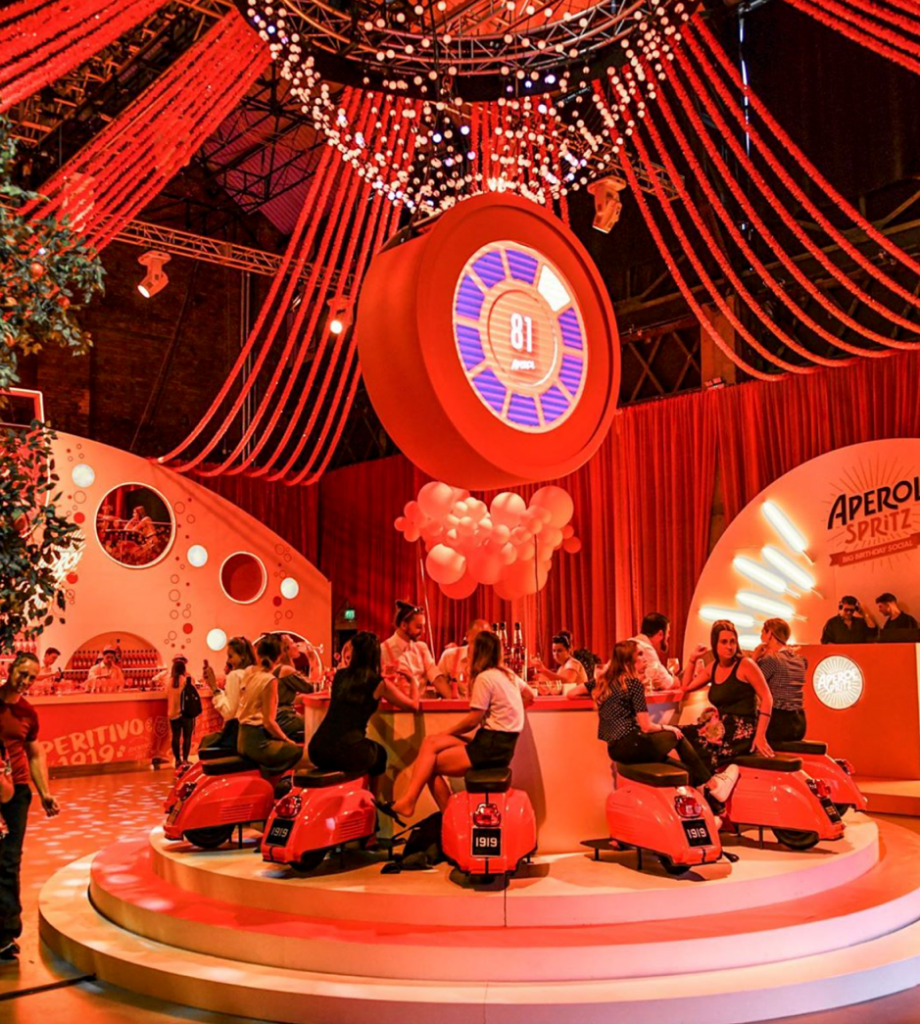 Yes, actually creating real life things can be a lot more expensive than a digital-only campaign. However, in today's always-on world where the average attention span is constantly getting shorter, real-life experiences are likely to make a longer lasting impact. Many savvy retailers are already seeing the value of using physical space for social moments – if you look at the Old Spitalfields Market tag on Instagram I guarantee you'll see at least a few photos of folk posing next to the Daniel Wellington phone box. It's a prop that lives there all year round and ensures brand visibility on social on a daily basis without the inhouse marketing team having to lift a finger.
If you would like to find out more about how social & experiential could benefit your brand, get in touch.