UK Digital Women – 100 Years of International Women's Day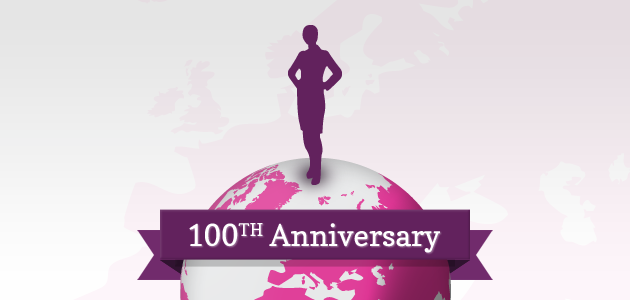 Today is the 100th anniversary of International Women's Day (IWD). Along with the rest of the world, Found is celebrating the achievements of women, especially as we have a strong female leader of our own in Tina Judic.
The International Women's Day website stresses how important it is for women to advance in the economy, business and society. This year we decided to look at eight women in London making an impact in technology and digital because gender equality is essential in every field.
According to the UK Skills Council for Business and Information Technology women make up just 19% of ITC managers and only 14% of IT strategy and planning professionals. This figure is one I hope will grow in the coming years and one I expect will as we see women begin to make their impact in IT known.
Based on their exceptional contributions to digital and tech, we are highlighting these women in no particular order:
Joanna Shields
Current positions:
CEO and Chair of Tech City Investment Organization (TCIO)
British Ambassador for the Digital Industries.
"Working in the UK for the past decade has proven to me that this country has the potential to become a major force in digital innovation," said Shields in the TCIO press release that announced her new role. "With the right boost now, there is no reason why we can't make London the number one location for tech in the world."
Previous positions:
Facebook's vice-president and managing director of Europe, Middle East and Africa.
Senior executive positions at Google, AOL and Bebo.
Milestones: The American native has many accolades to her name. Just this past September, MediaGuardian ranked her as the 6th most influential person in global media. In 2011, WIRED magazine named her the Most Influential Person in European Technology. Shields also appears on BBC Radio 4's Woman's Hour February's 100 most powerful women in the United Kingdom.
While at Facebook, she oversaw the Explore London 2012 page. Launched for the Olympics, users were able to interact with athletes and teams. Shields is also a member of the Government's Women's Business Council and a Trustee of Save the Children UK.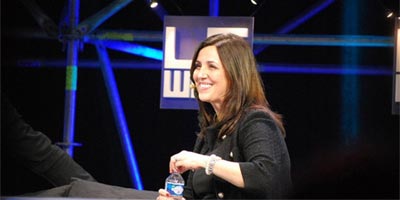 Jude Ower
Follow @playinthecloud

Current:
Founder and CEO of PlayMob, a platform connecting games to social good.
Games judge at The British Academy of Film and Television Arts.
PlayMob was created with the intention of creating "world changing, meaningful games across sectors, to show the potential and power of games for change."
Previous:
Developed educational based games for corporate, education and government bodies
Managing Director of Digital 2.0, a consultancy specialising in Serious Games and Serious Virtual Worlds.
Milestones: Her dedication to showing how games and platforms can be used to make the world a better place has come with much deserved recognition. She was voted top 100 women in Tech in Europe in 2012 and in the same year was listed on the 2012 Growing Business Young Guns awards which recognises Britain's brightest entrepreneurs aged 35 and under. Playmob won Best Start Up 2012 at the Launch Conference and was finalist in Europas 2011 and at BBAA awards.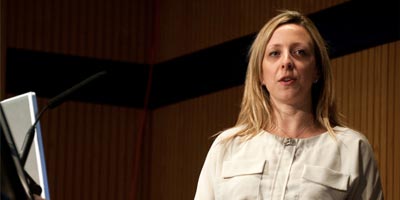 Elizabeth Varley
Current:
Co-founder and CEO at TechHub, a community and workspace for tech entrepreneurs in Old Street, east London.
In an interview by LondonLovesBusiness.com, she commented on women in technology, "It's about getting away from the stereotype that the technology sector is just about guys building grey boxes. It is actually hugely varied and creative. I think there is a lot more interest from women now but there is still a way to go."
Previous:
Head of marketing for business advice site Smarta.com.
Head the Twestival London team, a social-media-facilitated charity event.
Back in 2001, she set up Online Content UK which continues to be a leading supplier of UK Standards.
Milestones: Just last year she ranked on Computer Weekly's 25 most influential women in UK IT.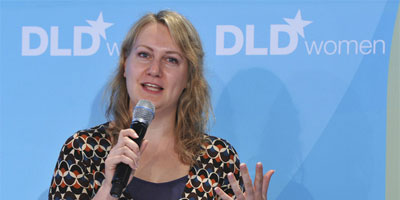 Mel Exon
Current:
Managing Partner and Co-founder of BBH Labs, a global creative ad agency.
Exon is also a BBH board director and part of the BBH London commercial management team. She joined BBH back in 1997 and has since worked with clients such as Levi's and British Airways. Exon helps brands succeed using new technologies and new forms of storytelling.
Milestones: Last year, she was voted as one of Europe's Top 100 Women in Tech by GirlsinTech and in 2011, Exon was included in WIRED UK magazine's Top 100 digital influencers.
In an online article on campaignlive.co.uk in January 2013, Exon wrote about the technology in the year ahead. "If there has been a meta-creative goal of technology over the past decade or so, I would wager it is to create online experiences that inch closer to feeling viscerally real; to strive for a "real-world standard", if you will."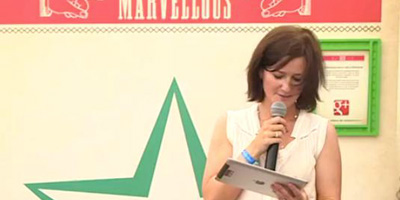 Kathryn Parsons
Current:
Decoded co-founder, a school which teaches computer programming or more specifically a service which teaches people how to code in a day.
Co-founder of the agency The Scarlett Mark but as Decoded goes international, this project is on hold.
Previous:
Milestones: Parsons was recently named as one of the Top 100Women in Tech by GirlsinTech and winner of the 2012 RED Hot Magazine's Women's Awards and Digital Business of the Year. She was also featured as one of the TechCity 100.
In column for the stylist.co.uk she wrote "The number of women in technology is worryingly low, however in my experience the appetite among professional women to become digitally literate is reassuringly high."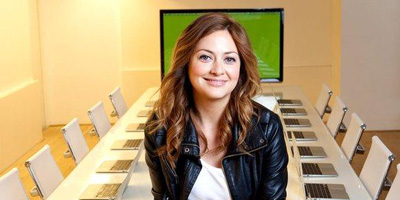 Natalie Massenet
Current:
Executive chairman and founder, Net-A-Porter, an online luxury fashion retailer.
Chairman of the British Fashion Council.
Net-A-Porter online fashion boutique was started in 2000 and within ten years, Massenet's site was being visited by two million people a week. She sold the company in 2010 for £350 million with her personal shares worth £50m
Previous:
Fashion editor at Women's Wear Daily
Milestones: Just this past February, she was assessed as one of the 100 most powerful women in the United Kingdom by Woman's Hour on BBC Radio 4.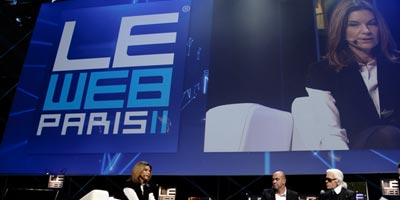 Sophie Cornish
Current:
Co-founder and managing of notonthehighstreet.com
Author of Build A Business From Your Kitchen Table
Business Ambassador for Stylist Magazine.
Previous:
Freelance journalist, account director Publicis, account manager at GGK London and Health and Beauty editor at the National Magazine Company.
Milestones: Cornish's success has earned her the official honouree status at the 2011 Webby Awards and multiple titles for notonthehighstreet.com including the Telegraph's Start-Up 100, Online Business of the Year at the Nectar Business Small Business Awards 2010 and Women in Business at Barclays Startups Awards 2008.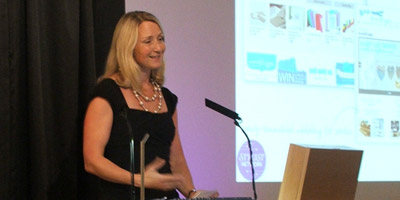 Justine Roberts & Carrie Longton
Follow @Justine_Roberts

Follow @CarrieLongton

Current: co-founders of Mumsnet, the parenting discussion website.
Founded in 1999, the site now receives over 8 million visits a month. It is used not only by many new mothers and fathers, but it has also run campaigns on issues including support for families with special educational needs and the sexualisation of childhood.
Milestones: The duo was ranked number seven on the 100 most powerful women in the United Kingdom by Woman's Hour on BBC Radio 4, the Queen was number one. In 2010 Roberts was listed on the MediaGuardian 100 after the site was a forum for political discussion leading up to the general election and attracted the attention of politicians from all three parties.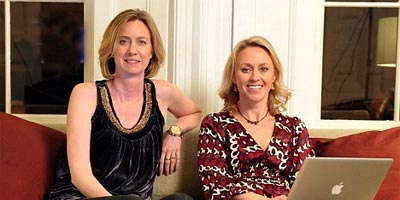 You go girls!
Image sources:
 http://mashable.com/2012/10/24/facebook-joanna-shields-tech-city/
 

West Midlands companies Say Hello to Digital Dragons


 https://www.zimbio.com/pictures/AvlEMLkB-_v/DLDwomen+Conference+2011+Day+2/Fg6wHF_zPPm/Elizabeth+Varley
 http://blog.notonthehighstreet.com/2011/09/01/sophie-s-first-stylist-event/
 
 https://www.thesundaytimes.co.uk/sto/multimedia/dynamic/00296/FR_new_296675k.jpg
 https://www.flickr.com/photos/leweb3/with/6470899153/