Why you need to start thinking locally to organically grow your business.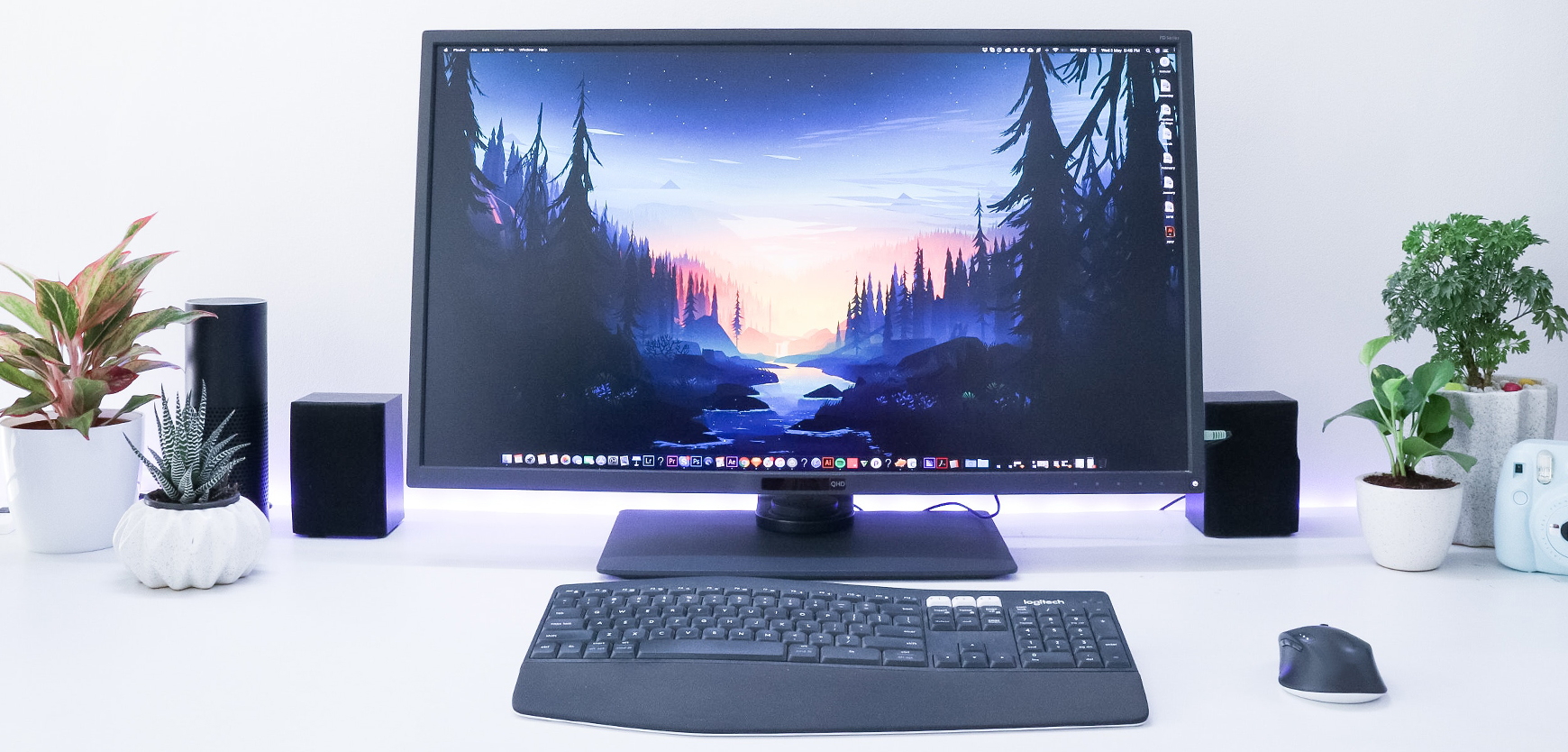 With the SERPs becoming more competitive, owning organic space is becoming harder and clicks are decreasing. So how can businesses continue to grow organically when organic clicks are harder to come by? The key could be in optimising for local search. And with the possibility of user-specific knowledge graphs in process, local SEO has never been more important for businesses.
Optimising for local search.
There are a number of ways to optimise for local search, including:
Location-specific keywords
GMB, and other map options e.g. Bing Places, Apple Maps
Local citations and reviews
And each tactic has their own applications with the main aim being to help improve a businesses' presence for more specific queries.
Optimising for location-specific keywords.
Optimising for "near me" keywords is great in principle, but is never going to work for a website. Everyone is in different places, so you need to be logical about what you're doing. Instead, you need to be looking at queries such as "[business] in [location]" or "[query] in [location]" so that:
You can have static landing pages for location-based queries, e.g. store pages detailing all of the information about our store in a specific location
You can appropriately target the locations you care about, and their immediate surroundings – if you operate in Farringdon, for example, you can add information to your landing page about nearby areas (e.g. Angel) to build up a radius.
The inclusion of nearby areas helps subliminally target "near X" queries.
But this doesn't just apply to businesses with brick and mortar stores. This is a great tactic to implement for any business, with location-specific keywords often being incorporated into B2B searches or for areas covered by businesses, for example "plumbing services in London".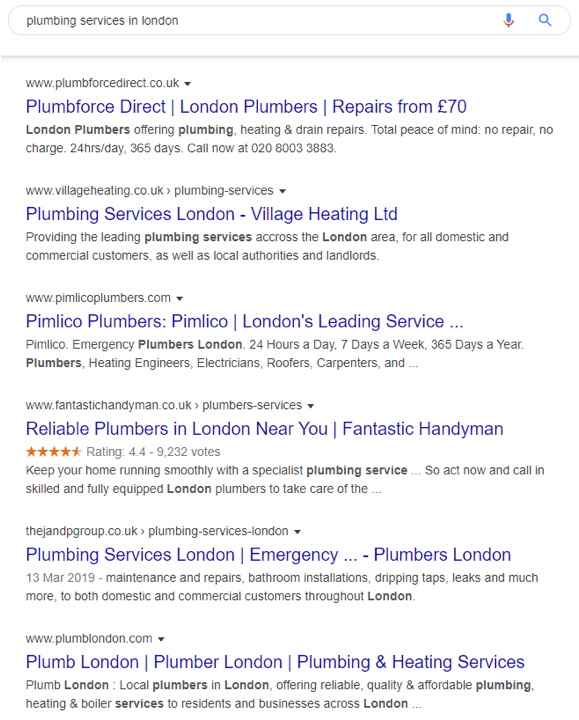 Optimising for GMB (and other map options).
Google My Business (GMB) is a fantastic source of organic traffic for businesses, with many having under-optimised listing or under-utilising the features available to them. For any business with a storefront, or any that "make in-person contact" with customers, GMB is a must have for your marketing strategy.
The features are always expanding, allowing businesses to add up-to-date information about their locations, pictures, videos, posts for content and offers, products, enquiry forms, and more to drive engagement with the map listings.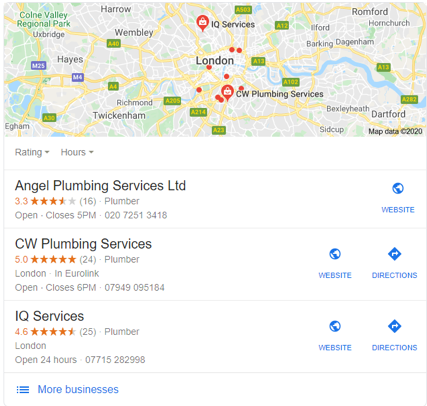 Bing Places is also great for businesses without a physical store location, for example service-based businesses carrying out jobs at the customer's location.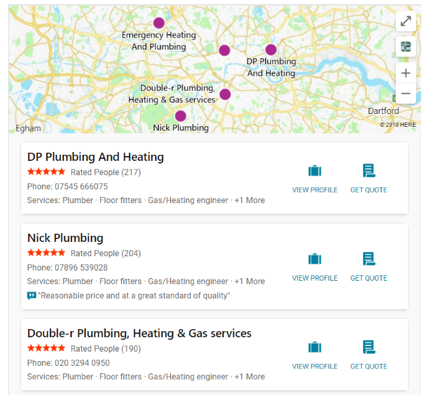 Apple Maps is also a huge opportunity for businesses, with many companies not fully utilising it. If you take a moment to think about Apple's market position compared to other devices and operating systems, a large portion of your audience could very well be coming from iOS devices. Why would you not try and capture their queries as well?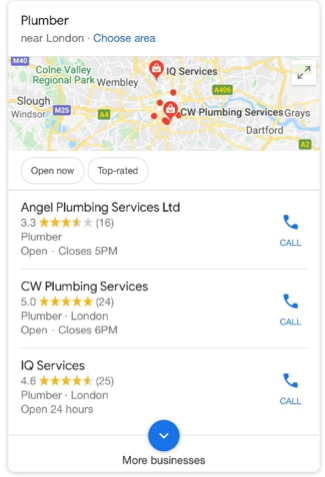 For any business strategy, Map Packs offer a great deal of opportunity to be captured. And, not only do they help find and engage with your listing, they take up space in the SERPs. More than standard listings do. With less competition. No brainer.
Local citations and reviews.
If you're a business owner, and your business has poor reviews, why would people choose you over a competitor? Reviews, citations, and general local press (linked or unlinked, followed or no-followed) help build a picture of a business. If all you're receiving is poor reviews and poor experiences from customers, there is no reason for your business to be displayed above another business in the same area with better customer experiences.
Being able to generate reviews from customers on platforms like GMB, feefo, trust pilot, or Yelp can help users and crawlers understand that your business is better for customers than other businesses. But part of this is responding to negative reviews and citations as well. Make sure you put time in to customer management as well as brand mention monitoring to be able to react quickly to anything that may damage, or help, your reputation.
Tip: Google is now showing review carousels on local business profiles when they are relevant to the query and the business has enough high quality reviews. So, you should be deploying a review capturing strategy to capture as many reviews as possible, and using the less-positive reviews to act on feedback and provide a better experience. Better experience = better reviews = potential for review carousels = more real estate taken up on local results.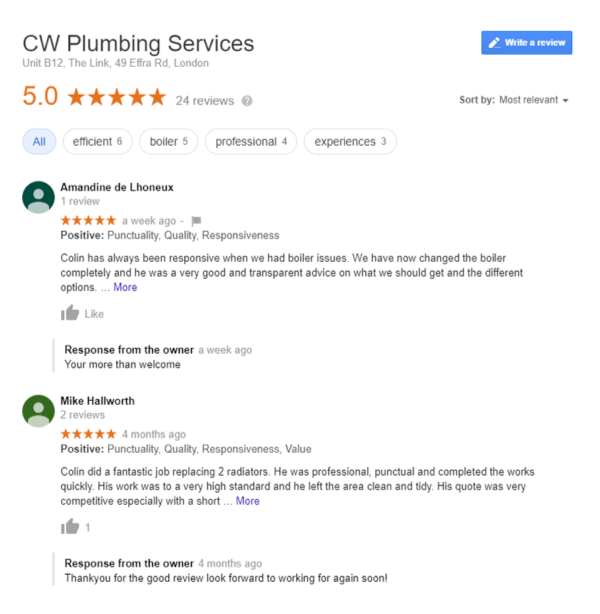 Bonus: user-specific knowledge graphs
Google in particular is getting better at understanding user behaviour and mapping that behaviour to queries to build a personalised experience. We see this when two people in the same area type the same query into the search bar and get different results. While they aren't always drastically different, there are changes to how results are displayed and which results get priorities.
With more personalised results appearing every day as Google learns more about users and how we search, engage with, and react to results shown to us, local optimisation has never been more important for growing a business. Focus on experience, as always, but reach users as they need you, as well as when they don't know that they do.