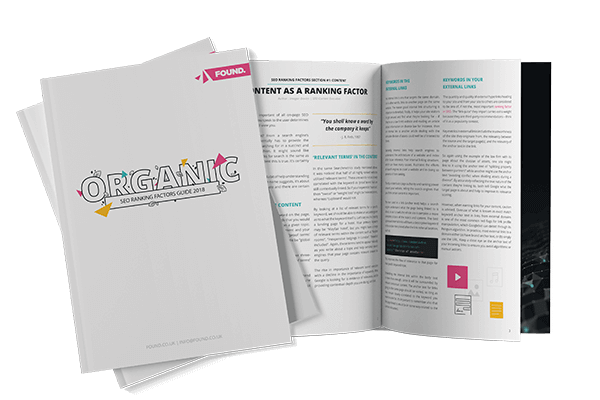 Ranking factors guide
Check out Found's SEO Ranking Factors Guide for 2018, in which we discuss the factors involved in a search engines assessment of a website. In this short guide we attempt to reduce the mystery surrounding where a search engine chooses to rank a site for a given search term by looking at the four most important ranking factors, and breaking those down into language everybody understands.
Get the free download
SEO jobs at Found
Are you a keen SEO'r looking for an opportunity at a top London agency? Check out our careers page to see if there's a role that suits you. We ranked 6th in the UK Great Place to Work study for companies our size in 2017 so if you are a digitally savvy, technically brilliant and massively results-oriented person we want to hear from you!
Check out our careers page
PPC Tool
Do some PPC as well your SEO? Do you need to concatenate large lists of words? Are you tired of using badly designed or partially working Keyword concatenation tools? Check out Found's Ultimate PPC Concatenation tool, you'll not go back to whatever you were using before!
Check out the free PPC tool