5 Growing tech trends to watch out for in marketing for 2020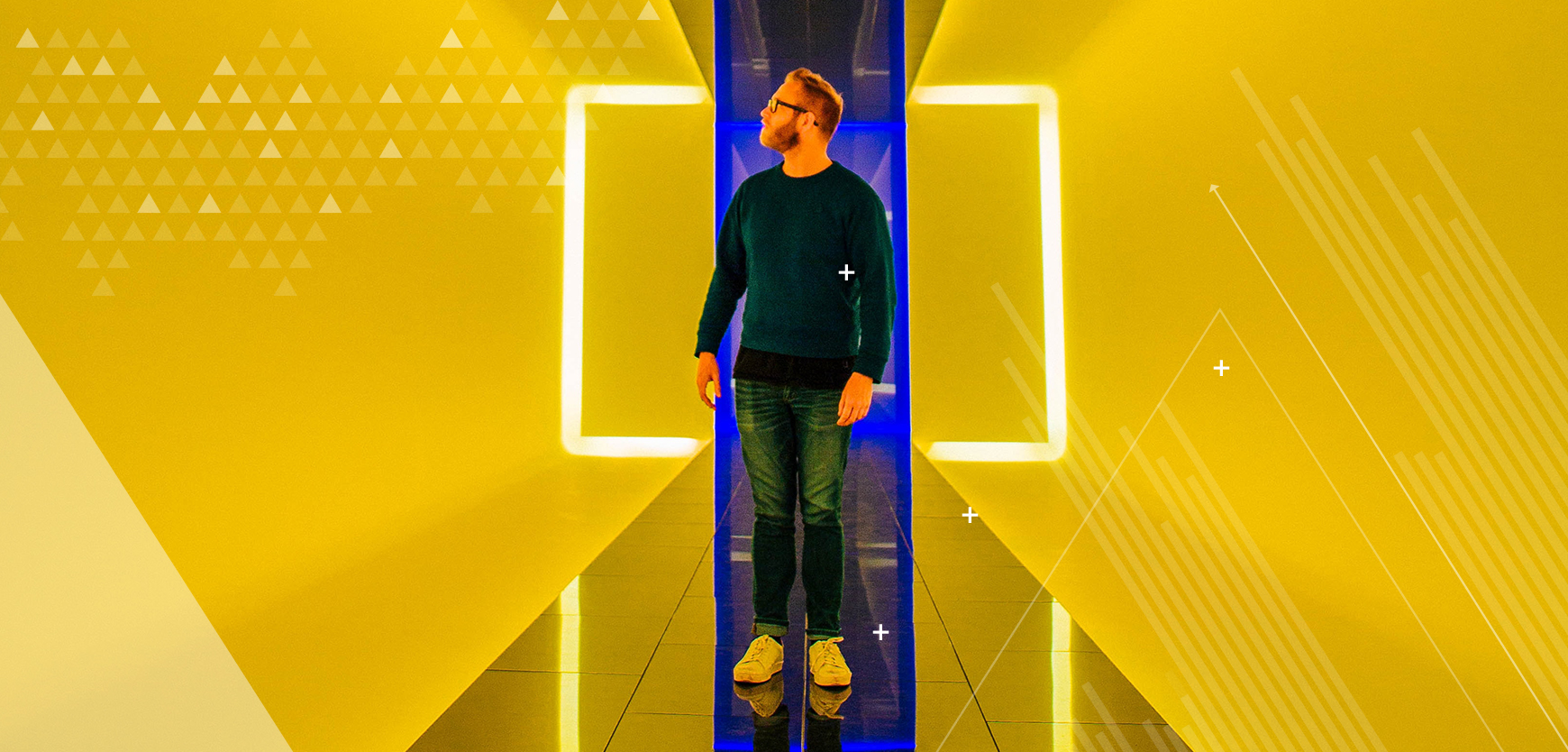 In the words of Jon Bon Jovi: "The more things change the more they stay the same" and it's the same for marketing – the goals always stay the same but the tools marketers use evolve.
Just think that ten years ago it would have been unimaginable to consider a reality in which there are 18 billion videos watched on Snapchat per day, but in 2020 those are the viewing figures being reported.
Marketing moves quickly and those of us in the profession have to be proactive enough to know what the latest trends are, work out what's going to be worth investing time and money into (and what's going to be a flash in the pan) and then get to work harnessing those channels and tools. To reference the Bon Jovi song again: "I guess it's time to roll up our sleeves…"
As we enter a new decade, let's take a forward look at the tools that may find a role in the toolkits of discerning marketers everywhere. From drones to voice search, and 5G and beyond, here are five key growing tech trends in marketing that we think should be on your radar.

1. Automation of Advertising

It's arguably been a long-time coming, but the days of human-managed pay-per-click (PPC) advertising might be numbered. The acceleration of AI and responsive advertising means that now more than ever, your audience is going to be served relevant advertising in their search listings, which ultimately means more conversions for you.
A great example is Google's Responsive Search Ads, which allow the advertiser to input five headings, which Google will then mix and match with different creative to produce optimal results. The advantage is that your campaigns are maximally optimised but the disadvantage is that you have slightly less control over your creative. That said, by applying the following straightforward three-step process, you can go from zero to fully automated campaigns in no time at all:

1. Assemble your tech stack: work out what tools you need.
2. Teach the machine: feed your campaigns data, and let the algorithm iterate to become more effective.
3. Monitor the machine: automation works quickly, so be prepared to keep checking in to see your results, and to tweak your campaigns where necessary.
We've been thinking about automation a lot here at Found, and we'll be releasing some more in depth thoughts (coming to the blog soon) on what this means for our PPC team and how we work in the future.

2. The 5G Network

There's a lot of room for hyperbole when it comes to 5G, but we think that widespread implementation of the new 5G network around the world is going to have a big impact on marketing for 2020 and beyond. How could it not?
With significantly faster speeds, consumers are in for a range of added benefits that marketers can take advantage of:

Content-rich media including films will take seconds, rather than half an hour, to download, meaning the opportunities for content-rich advertising will equally be increased and the sophistication of said ads will undoubtedly improve.
Home automation through a fully connected 'Internet Of Things' (IoT) will be truly possible, all around the world.
Mobile gaming will become a lag-free reality (with latency dropping from 4G's 50 milliseconds to under one), meaning bigger, better games that rely on low-latency will become commonplace. This is also likely to lead to improvements in interactive advertising.
When you take the above factors into account, marketers would be crazy not to pay attention to the opportunities afforded by 5G, if not simply with its proliferation, customers will place increased importance on their mobile devices, creating more opportunity for advertisers.
3. Voice Search

According to The Mobile Voice Study, 55% of US teens and 41% of US adults surveyed use voice search more than once a day, and 20% of all Google mobile queries are voice searches.
So it's painfully clear that voice search is becoming more and more popular, with no signs of stopping. Marketers are priming themselves to take advantage of that by optimising their websites for voice search. By 2020, 50% of all searches will be made by voice, so it's only going to become more essential as time goes on.
It's still early days to see how the tech platforms are going to integrate advertising with voice but in certain instances, like with local search, businesses are already benefiting from optimising for voice.
4. Personalisation at Scale

Marketers have spent years trying to target everybody with universal messages – and now is the time to speak to people as they are – individuals.
A great new example we've spotted that uses personalisation to help improve the customer experience comes from online fashion retailer ASOS, who are trialing a new 'See My Fit' tool which uses augmented reality to give customers a simulated view of a product in different sizes, on different body types and heights.
Through machine learning, marketers can speak directly to customers, helping to see themselves in the product they are considering buying with greater ease.

Despite an imminent move away from 3rd party cookies, brands and agencies alike are likely to continue to strive to speak to audiences in a more personal way across the buying funnel. Whether that is at the point of conversion like the ASOS example or at the top end with personalised messaging and ad creative.

5. Drones

Hear me out on this one! Drones seemed like they were on the verge of becoming a break out success for marketers across the globe, thanks to their ability to showcase products and environments from a brand new perspective, but will they be a flash in the pan? Let's chat.
Some of the ways they have already been advertised include:

Advanced customer care: Using camera capabilities to fly large distances and provide direct feedback for customer grievances.
Hovering billboard campaigns: Delivering premium advertising campaigns over high traffic locations.
Still, the most interesting way drones have been used is when Jeff Bezos's announced a fleet of Amazon Delivery Drones. The massive buzz and pop culture impact this created can *already* be deemed a bonafide marketing success according to a report published in Enders Analysis.

The promise of the future is a powerful one, and we can't wait to see how things change, but also how they'll stay the same.
If you're looking to learn more about what we do at Found, get in touch – we'd be happy to chat. Maybe we'll get a drone to deliver a cuppa for us?