Amazon Advertising & Pay Per Click – It's A Recipe for Success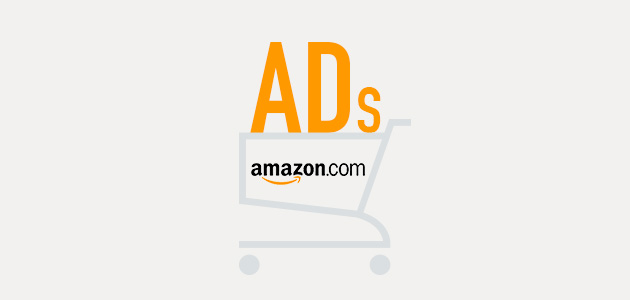 Founded in 1994, as an online bookstore, Amazon now covers everything from TVs to your kitchen sink (literally). Fast forward two decades and PPC enthusiasts are beginning to reap the benefits of a pay-for performance marketplace – a booming one at that! With advertising prospects on both mobile and desktop devices, Amazon is the perfect platform for paid advertisers keen to broaden their shopping horizons.
So if you have exhausted your current Google Shopping efforts and fancy a hand at something new, then Amazon's Advertising Platform is the place to go! And here's how it all works…
There are three core ways to promote your products on Amazon; these being:
Amazon Product ads
Amazon Sponsored ads
Amazon Display & E-commerce ads
1.) Amazon Product Ads
Amazon Product Ads are aimed to provide customers with access to products available on external websites. This means Amazon allows sellers to promote their products on a cost per click basis.
Advertising with Amazon using Product Ads is really simple; sellers list the products they wish to promote and set their daily budget and cost per click bids (just like a Google Shopping Campaign). Product categories can then either be built manually, in bulk or via a FTP server to upload to Amazon.

Ad formats
When building your product ads, you must ensure competitive product titles – mostly consisting of keywords that have high search volume, descriptive content and a 500×500 pixel image. Amazon will display these ads to customers when they search for these (or related) products and will send customers to a seller's website once they have clicked on the ad. Customers who are interested in purchasing the seller's products will then complete the transaction directly on the seller's website.
It is important to note that cost per click bids and conversion rates will differ depending on the product categories listed on Amazon. But in general, you can expect to see CPCs ranging anywhere from £0.10 up to £1.35 per click.
Despite this Amazon revolution, Amazon Product Ads are currently only available on Amazon.co.uk, Amazon.de, Amazon.fr and Amazon.com.
How it works
1.) Sellers upload their Product Feed to Amazon (Amazon provides a template spreadsheet)
2.) Sellers set their daily budget and cost per click bids (the same as a standard search campaign)
3.) Consumers see the product ads on Amazon – these can appear on the detail pages, search results and even in the 'buy box'
4.) Customers click on the ad and they go through to the product page on the seller's website
5.) The seller pays based on the cost-per-click model
6.) Customers purchase products from the seller's website
2.) Amazon Sponsored Ads
Amazon Sponsored Ads allow sellers to promote products they have listed on Amazon.co.uk – giving far more control and visibility than previously available through standard product listing. This works in much the same way as Google AdWords in that targeting is based on keywords and a CPC bidding model. So ads will only show when a keyword directly matches a customer's search query.
Sellers need to set a daily budget and competitive bids to run Sponsored Ads. As with all forms of paid advertising, the more competitive the bids are, the more likely the ads will be displayed when customers search for similar, or related, search terms on Amazon.
How are Sponsored Ads different from Product Ads?
With Product Ads, Amazon send customers through to the seller's actual website where the product is then purchased (or not). With Sponsored Ads, the purchase is completed on the Amazon website.
In addition to this, Amazon only display Sponsored Ads if the products are eligible in Amazon Buy Box.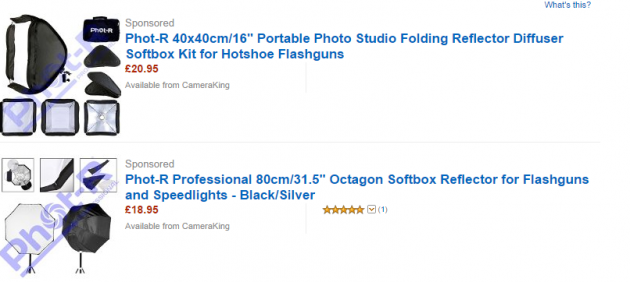 How it works
1.) Sellers upload their product inventory – Amazon provides a free desktop tool, as well as further web-based tools so this can be completed quickly
2.) Sellers then select the products they want to advertise, assign relevant keywords (maximum of 1,000 per product/ad) and set daily budgets and bids
3.) Ads are then shown alongside search results
4.) Shoppers who click on the ads are then taken through to the details page where the product is listed
5.) Shoppers can then purchase the product directly on Amazon
A little bit more about set-up
On Amazon, there are only two types of campaign settings to choose from – Manual & Automatic.
Automatic: Sellers set up a daily budget, start date and targeting parameters to create a campaign. They then create new ad groups and set a default bid. Amazon automatically matches customers' search terms with relevant products.
Manual: Largely the same as automatic targeting, except sellers manually add their own keywords to determine which ads show.
3.) Amazon Display & E-commerce Ads
Amazon Display Advertising allows sellers to target their products to customers over a wider reach, across all devices and through multiple ad formats. These ads run across multiple platforms such as Onsite, AAP, on Amazon Devices including Mobile and Kindle, and also Amazon`s operated sites amazon.com, DPReview, Quidsi and IMDB.
To set up Amazon Display Ads sellers have to contact Amazon directly and confirm the products they would like to promote.
Typical Amazon Display Ad formats include:
Customer review ads
Add to cart ads
Coupon ads
Showcase ads
Amazon Advertising Tips
In order to advertise with Amazon, sellers must have at least 3–6 months of selling history and must offer excellent delivery options and customer service. It is also crucial that the advertiser can guarantee product availability to be able to handle high levels of customer demand.
With increasing competition on the Amazon Marketplace, sellers must ensure they stand out from the crowd. Let's take a look at some top tips for helping to increase your position on Amazon's search results.
Product Title: Product descriptions and feature bullet points are not indexed in Amazon search pages, therefore the product name and titles must include the brand name, search terms and event keywords.
Product Images: Amazon only allows product images on a plain white background without any watermarks or text. Having at least five to six high quality pictures of a product from various angles will enhance the customer's experience and ensure higher CTRs and conversion rates.
Product Content: Keep it short but sweet. Make sure top product features are included and don't forget to point out the key benefits of the product. Product content is a limited section on Amazon, so use this space to convince customers to buy, buy, buy!
Customer Reviews: Customer reviews are hugely important for Amazon to rank a seller's position on the search result pages. Shoppers now read more and more reviews before completing a purchase, so better reviews equals more trust in the brand and ultimately higher conversion rates.
According to Amazon, only 10-20% of buyers leave comments. One of the best ways to convince customers to leave reviews is to contact them one to two weeks after the transaction date and kindly ask them to rate the service and product. But this is a different kettle of fish entirely, and one best left for another day.
Summary
Amazon is one of the world's biggest marketplaces, allowing sellers to increase their sales volume as well as introducing their brands and products to potential new customers.
Whether on mobile or desktop devices, Amazon continues to improve its advertising programmes in the industry. If you are willing to try out new avenues, drive more traffic and generate more sales, it is very likely that one of the Amazon PPC advertising programmes is the perfect fit for your business!