Found win at the 2015 UK Search Awards!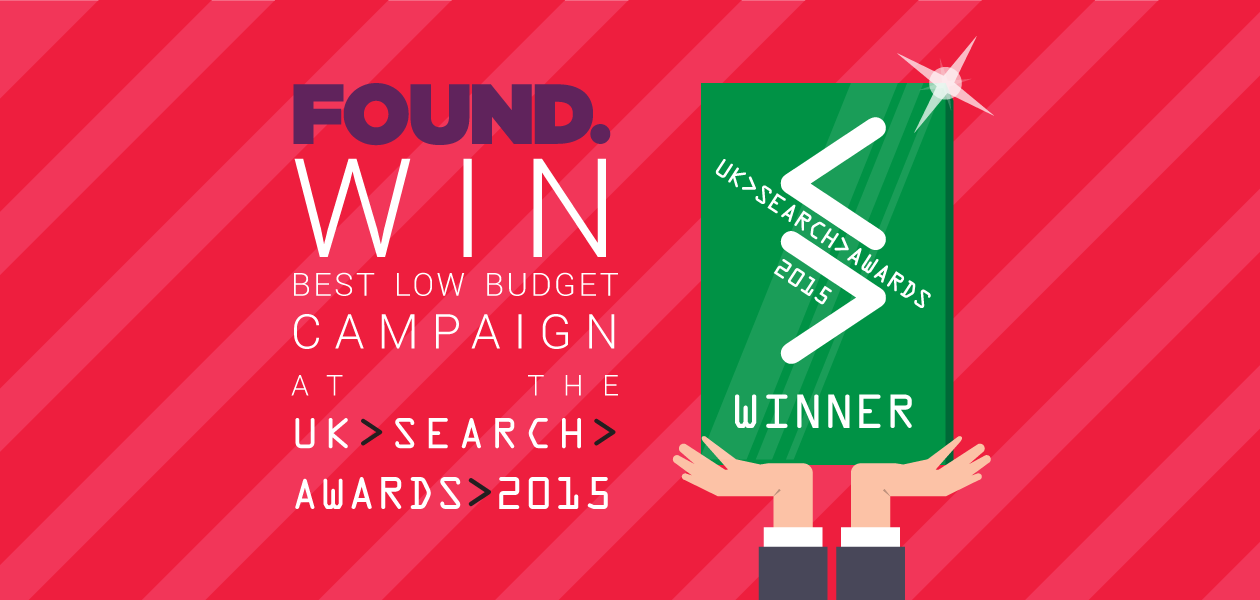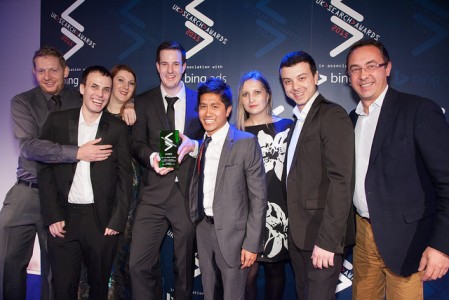 On Thursday 10 of our lovely Founders got dressed up and headed down to the Southbank for the 2015 UK Search Awards. Shortlisted for 3 awards, the team were full of excitement and crossing their fingers for their categories. Always a fun night, this year hosted again by TV's Andy Crane, the team enjoyed a slap-up dinner and a few drinks before the awards ceremony began.
We're always thrilled to be shortlisted for our work at these events, however, nothing quite compares when the team takes home an award. We are super proud to have won Best Low Budget Campaign for our paid search activity with Randstad Finance and Professional. Randstad approached us with a small budget to run a paid campaign that would increase job applications and cv submissions whilst reducing their CPA. Having worked with the team at Randstad since 2013, we were able to use our knowledge of their business and our paid search expertise to synchronise optimisation with real-time job availability driving conversion rate and returning visitors whilst reducing their CPA by over 48%.
Congratulations to everyone who took an award home and to everyone shortlisted. We hope you had as much fun celebrating as we did!