Found Roundup: Meet the Searchies – Google meets CEO Tina Judic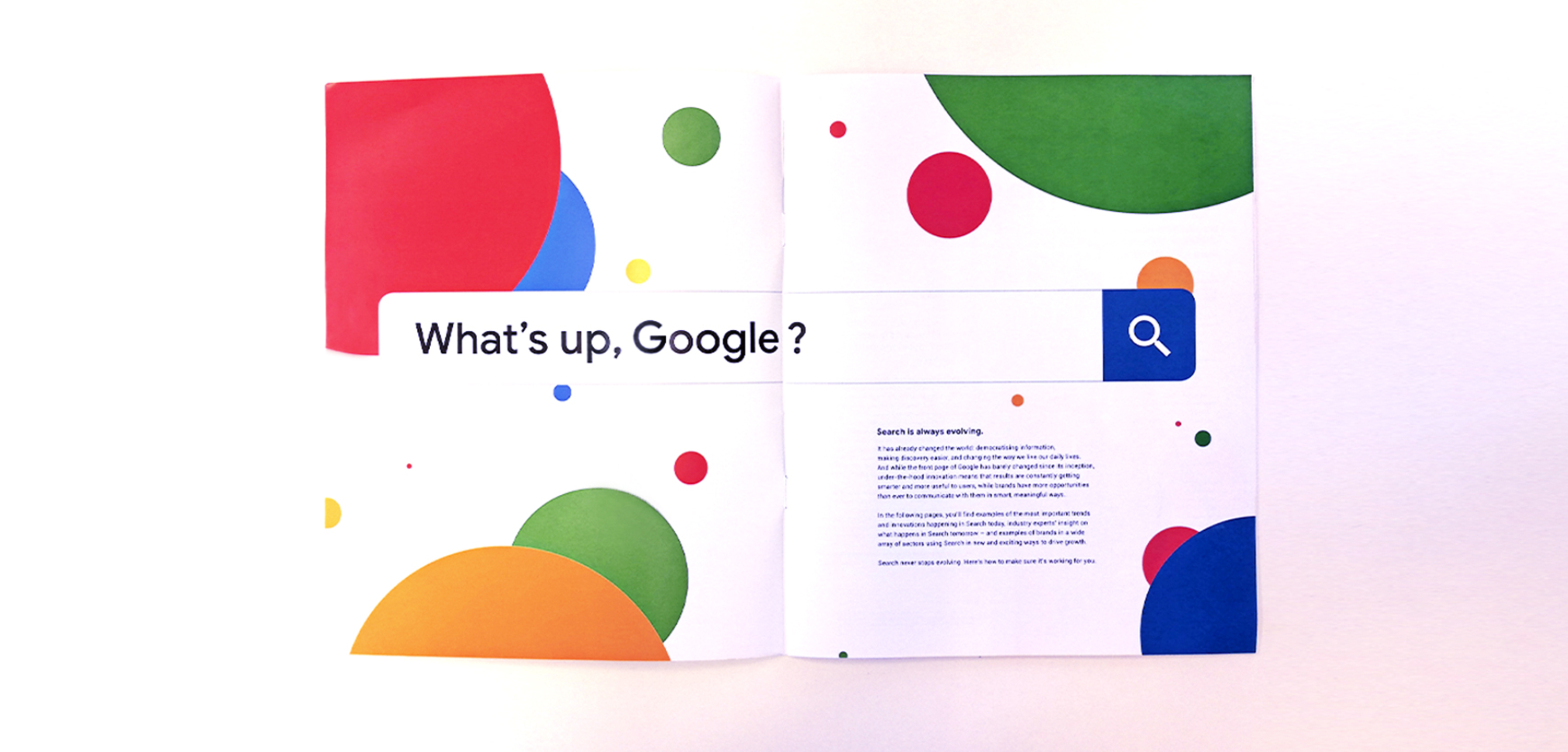 At the end of last year, our award-winning CEO, Tina Judic, was interviewed by Google as part of their Search History series to mark 20 years of Search. This series highlights leading figures in Search Marketing, delving deep into their personal and professional relationships with the Search industry, exploring the evolution of Search over the past two decades, as well as predicting what the future holds for the industry.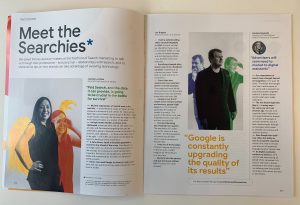 Here are the highlights:
On how the way Search has changed for her, professionally and personally
Tina's first memory of searching for something on the internet is asking the search engine questions very politely, however, the results weren't always what she was looking for.
"I recall being very polite with my Ask Jeeves questions, along the lines of: "Dear Jeeves, please can you tell me how tall Everest is?"
However, in the 20 years since those halcyon days, she is pleasantly surprised to not only find that Google has become a verb, but that it has become a part of our everyday lives.
"To think, before search engines, we had to ask people or head to the local library to look up answers to questions. The biggest thing that has changed for me, personally, is the pace at which data is available. It's made me even more inquisitive but also, perhaps, a little lazy."
On a professional level, the changing Search landscape has allowed Found to flourish, growing the business from that of a PPC affiliate, into a full digital performance agency. She underlines how Google Search remains at the very core of the business.
"Google Search, however, is still very much at the core – the data available, the audience insights, the targeting ability and the platform options means that Found has been able to evolve at the pace of digital change and serve our clients well."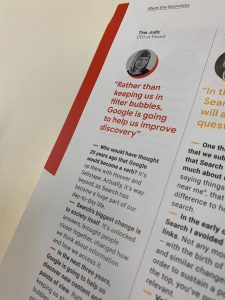 The biggest changes in Search
At conception, she viewed Search as a novelty, something of a quirky, if useful platform. It hadn't yet started to dominate every part of our lives, an all-encompassing part of our lives – whether we are searching for directions to a restaurant or trying to figure out how to change a lightbulb on a car, we are constantly engaging with search engines.
"It's always on. It is now an all-encompassing encyclopaedia, reviewer, locator, provider. Looking at this more broadly, the biggest change is to society itself. It's unlocked answers, brought people closer together, changed how we think about information and how we access it."

What's different from last year?
Tina notes the increasing focus on video – By now we are all aware of how huge video already is, but now that it has matured it is starting to really prove its value.
"We've seen video take much bigger strides to proving its worth in the Search space, with video carousels now featuring directly in the SERPs for many queries and engaging users with excellent content more directly – I fully expect this to continue and video to seamlessly integrate into most search results in the future."
She mentions how voice search has set its stand out over the last year or two, in preparation for some huge moves in the near future.
"Voice search is growing, as are featured snippets, with this year setting the baseline for the next phase of growth."
Now she wants to see the evolution in the space. Search and purchases are all very good, but she wants to see true innovation in the Voice space.
What's the biggest development Tina sees coming down the road?
Tina reckons that the biggest improvement will be seen in Discovery. People will be served better, more relevant content based on a range of factors that go beyond keywords.
"We're already seeing things moving this way. Rather than keeping us stuck in filter bubbles, we will make greater strides in making smart and relevant content much more discoverable."
And finally, what makes the agency great?
We shall sign off with Tina's own words on what makes this industry so special:
"The people and the speed of change. I love the digital industry, the pace at which it keeps evolving and the ability of my talented team to want to be on this journey of continued discovery with me."