How to target foreign markets with AdWords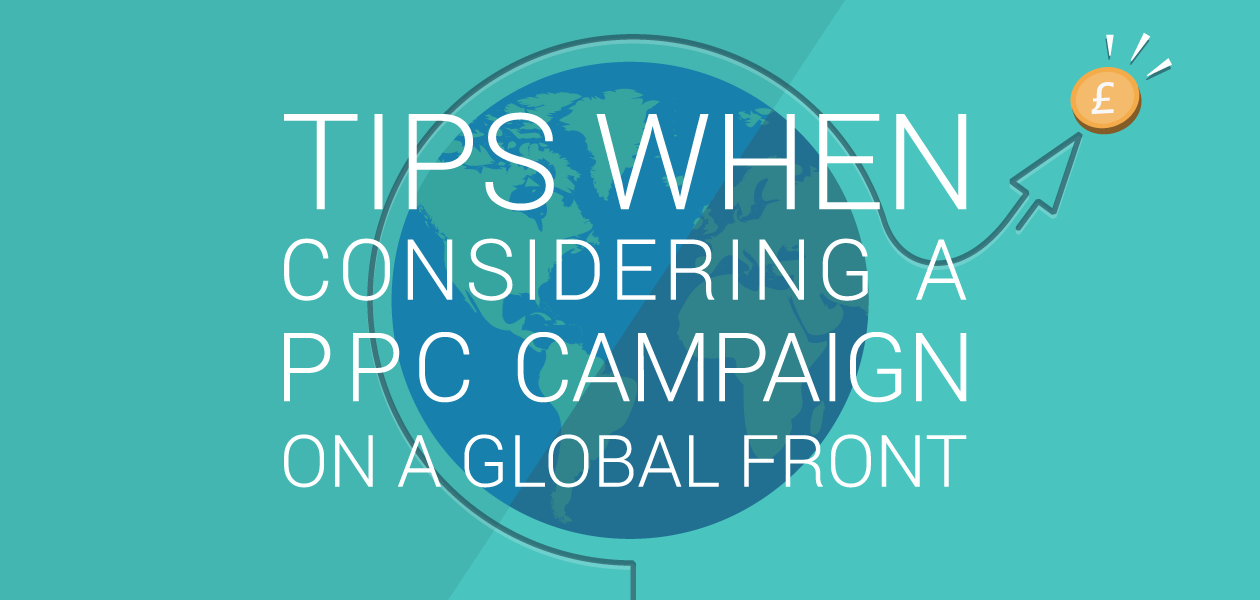 Before diving into new territories and launching paid activity, it's vital you allocate time to rigorously investigate your market. What works in one country may not work in another, and as cultural and language differences can be huge, there are many factors that affect the success of a paid campaign.
It is critical to know the level of competition in your target country, behaviour of your target audience, the way they search for products/services, their online purchasing habits and shipping costs etc. It is also important to understand traffic volumes, CPCs and search term variations – especially given translation and language differences.
The key is to put yourself in your consumers' shoes and think about how they would search and what creative messaging would most appeal to them. Spot the differences in different countries, such as seasonality, search behaviour, national holidays, sale periods and so on. Preparation truly is vital and below I have outlined some key areas to consider.
Search engine market share
Before starting any form of research, you need to be aware what the prevalent search engine is in that country.
AdWords is the number one paid ad platform for most countries, and on the whole this is pretty simple. However, there are some notable exceptions – see below.
Russia (Yandex)
China (Baidu)
Japan (Yahoo)
Korea (Naver)
Taiwan (Bing Ads/Yahoo)
In most of these countries, AdWords does have a presence, but in countries such as Russia and China, local search engines really are a must if you want to make any kind of impact.
In China, Baidu boasts 80% market share, while in Russia, Yandex sees about 60%. These ad platforms have different targeting options, sophistication and reach, so it's important to fully understand them before beginning.
Advertising tools
Assuming that AdWords is your most suitable platform, the next thing to consider is what paid tools will be available in all countries.
For example, Google Shopping and Gmail ads still have restrictions on which countries these can target. Simply replicating accounts and setting them live will not always be an option. Ensure you research this before going down the route of international expansion.
Comprehensive keyword research
Apart from target country market research, identify whether there is a demand for the products/services you offer in that country. Start with searching for variations of keywords in the SERPs, use keyword research tools, note your competitors, their pricing, discounts and the way they market their products or services etc.
If you already run campaigns in English and plan to expand into international waters, start small, testing what you know works well. This will usually be brand, brand-generics and a selection of high converting generic terms. Remember, competition differs hugely from country to country, so while CPCs may be cheap in your original market, this may not be the case across the world. Be careful about launching activity and then leaving it – this is particularly important when dealing with pure generics.
Language
Both ad copy and keyword translations will form the backbone of your new activity. It's easy for messages to get confused during the translation stage so it goes without saying you can't do this through an online translator. Ensure you use an expert.
Also ensure that the language on your ads match what is on your landing page. For example, you don't want to be serving English ads that go through to a French website or vice-versa. Equally, it may be appropriate to run English ads where it is not the primary language; just be sure the landing page is in English as well.
Tax and delivery options
Shipping costs – these can vary wildly and can sometimes be hugely prohibitive. Research impact on conversion rates here and see whether better rates can be negotiated.
Import/export regulations – this can be a tricky, complex beast depending on the target country and product in question.
Customs/tax – this varies from country to country but import taxes can be sizable (circa 20-30%). Factor this into any forecasting.
Credentials
Credentials and trust signals are going to be crucial in breaking a new market, especially one oversees. Implementing on-site credentials, such as Google Trusted Stores, reviews and security protocols is a good place to start. Without an established brand name, building this trust will be vital in delivering any kind of conversion rate.
No consumer is going to trust a brand they've never heard of, pay increased shipping costs and wait for a delivery from a company on the other side of the world.
Set up AdWords accounts for each target country
From a set-up and management point-of view, it makes sense to set up different AdWords accounts for each country you plan to expand to. This will help with both budget management, optimisation and reporting/analysis. It also makes currency management that much easier.
Dedicate your campaigns to your target local language. In other words, create every bit of your campaigns using local language only. If possible, get the translations done by a native speaker who also has knowledge of your products or services, and have your ad text changes or updates approved in terms of grammar, use of language and relevancy before going live.
Time Zone/Currency/Holidays
Be aware of time zone differences and currencies. These are options you can only set at the account level – and once selected cannot be changed at a later date.
Bear in mind that your AdWords account will operate based on the time zone selected, so be careful when using ad scheduling.
Also be aware of national holidays, off peak/peak periods as this will have a big impact on performance and differ hugely from country to country.
This is by no means an exhaustive list, but it does give you a good overview if you're thinking about testing your paid activity in international markets. While expansion offers huge opportunity, there are also big risks. There is a lot to think about so research, preparation and planning are absolutely crucial.