OscarBot's AI predictions beat the film buff and the bookies!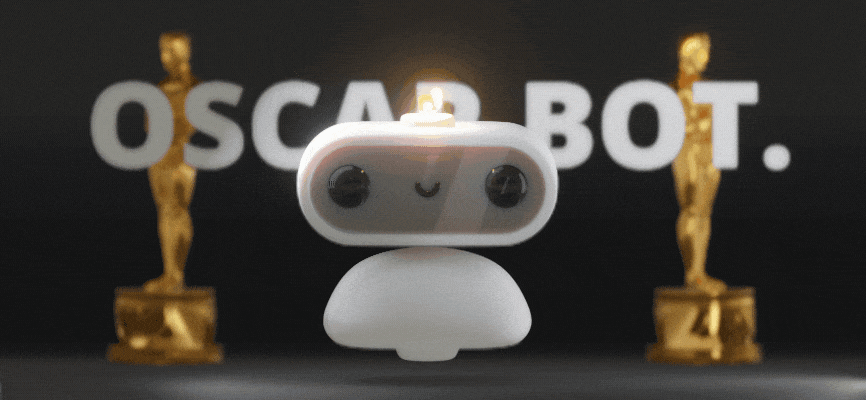 After the glitz and glamour of the weekend's celebrations (for the Academy's lot at least) our data science team are feeling quite smug, and deservedly so.

Our Oscar predicting AI, dubbed 'OscarBot', outperformed both the bookies and our in-house movie buff with its predictions for the 92nd Academy Awards Ceremony, which took place on February 10th.

For those not in the loop, our data team trained the OscarBot with a carefully curated blend of social signals, IMDB features, and historic awards data. From this, the OscarBot's model learned to accurately predict Oscar winners from the set of nominees. Well, that's the idea anyway – last year predictions didn't go so well for the OscarBot, but we decided to make some improvements and have another go this year.

Here's what was predicted: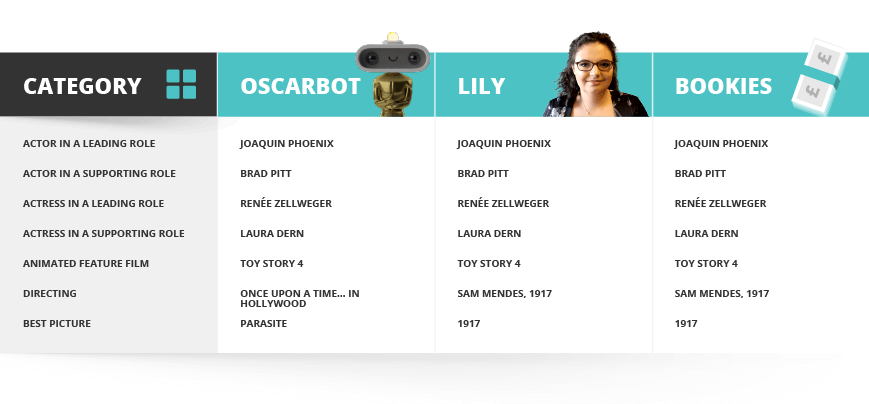 With all three making similar predictions it came down to the results in just two categories, Director and Best Picture.

Whilst none of them predicted that Parasite's director Bong Joon Ho would pick-up up the Director award, OscarBot however did think that Parasite would win best picture, which it did! This has come as quite a pleasant surprise to everyone at the office as there was a bit of a consensus that the OscarBot had got it wrong.

James Wolman, our resident data scientist, had this to say on OscarBot's victory:
"It's a testament to what we can learn from listening to social media data. It was the social data that really sharpened up OscarBot's predictive power and gave it the edge it needed to capture this year's surprise win. But it was more than that, the important part was how we trained it to interpret that data – which tweets to listen to and how to understand them in terms of the hype and emotion.

I'm so proud of my OscarBot! -weep- I can't believe you all doubted it -sob-"

With one loss and one well-deserved and odds-defying win, the OscarBot is a great example of what strategic AI application and machine learning can do. It also reinterprets what we think about as data; it's certainly not all about numbers – social signals and data were the elements that gave the OscarBot its competitive edge. The art of data and its application lies beyond the obvious.

We're going to leave you with a Bong Joon Ho's inspiring words:
"Once you overcome the 1-inch-tall barrier of subtitles, you will be introduced to so many more amazing films."

Let's make 2020 all about taking risks and overcoming metaphorical barriers that prevent us from seeing and doing more. Parasite opened in UK cinemas on February 7th.