SEO for Black Friday (and the Holiday Season)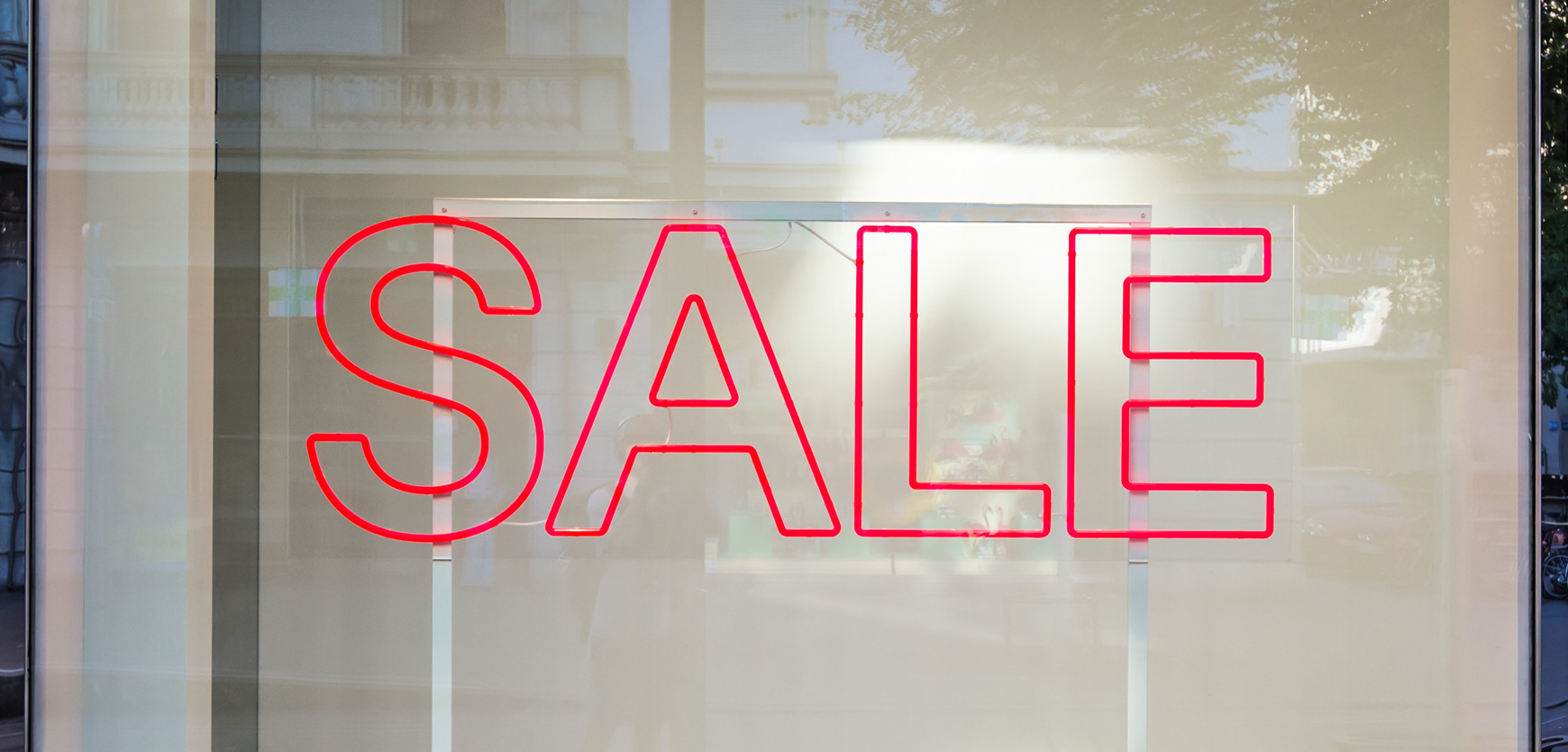 Black Friday, a US import we resisted for a little while, is almost as big a thing here in the UK (and Europe) as it is over the pond. The concept of Black Friday was introduced to UK shoppers back in 2010 by Amazon and almost a decade later, it's been widely embraced by retailers and shoppers alike.
The appetite for deals and savings is ever present for shoppers and a survey has revealed that people are planning to spend an average of around £250 over the Black Friday weekend, which is inclusive of Cyber Monday.
Research by PwC found that 8% of shoppers are planning to avoid the shopping weekend entirely – an easy to believe number considering that we're just four weekends away from Christmas. The visions of shoppers queueing for their deals is a thing of the past as online shopping is the go-to method for securing a deal. In the UK, 77% of Black Friday transactions now take place online and the retailers who can anticipate and cater to this growing demand are the ones to reap the rewards.
Preparing your brand's website for the Black Friday weekend and the festive season is essential to maximise sales and improve search visibility. Unsure where to begin? Our detailed strategy is laid out below.
6 Months Before
Technical Foundations
Getting the technical foundations for SEO right should be a priority for any site, especially if you are looking to capitalise on an increase in seasonal searches. However it can also be an extremely daunting task so we've highlighted three of the most important things to look out for.

Internal links from category pages
Internal links are important in creating a crawlable structure for a search engine to discover and crawl all the pages and content on your website. A basic rule to follow is that an ideal site architecture has the lowest number of clicks between between the homepage and any given page. This should be managed by having a clear category and subcategory structure to the site where every page has its place in the hierarchy. More info on this can be found here.

Resolve 404s
The common 404 page not found error is the bane of many a webmaster and consumer. Links to these incorrect URLs may, over time, hurt your SEO rankings, as search engine crawlers waste resource attempting to access nonexistent pages and link equity is lost not to mention the bad user experience provided. A scan of your site with a tool such as Screaming Frog SEO Spider will highlight all the broken links that need fixing. Prioritising this task over other technical fixes will set you in good stead as broken links lead to bad user experience and we know Google (and other search engines) care about user experience.
Discontinued products
When a product is discontinued the natural instinct is often to remove the product page from the site entirely. Apart from creating a 404 (see above) from all the pages linking to that product, you are also potentially missing out on an opportunity for a sale. By creating a listing that links out to related products which are in stock you you can capture and funnel traffic you know has purchase intent to products that they can convert on. Much better than a missing page and a 404 error.
Product Schema

Ensure product schema is valid and accurate
Add markup to your product pages so Google can provide detailed product information in its rich search results. You can use Google's own tool here https://search.google.com/structured-data/testing-tool/u/0/ to test the validity of your markup.
Utilise "Offer" markup to push discounted prices on product pages
Where you have products with offers or discounts it is important that you tag them as such in the product schema markup – this way Google will list them correctly in its rich search results – often giving you an edge over your competitors.

Site speed
Site speed matters all year round so beware that Christmas gimmicks like snow falling or badly implemented festive banners on your homepage could be adding significantly to load speed. Slow loading websites may harm your rankings, not to mention your user experience and conversion rate. Make sure you are testing your page speed before pushing any changes live using Google's Lighthouse tool.
It's also worth mentioning to prepare your server for higher traffic periods and sale launches. Most hosting providers can scale up the performance of your server when you anticipate large volumes of traffic. Just make sure that when you put that Black Friday sale live that your server can cope and that you aren't losing out on sales because your customers can't load the page.
GMB & Bing Places
Google My Business recently updated the way it displays offers making the 'Offer' post tag a very useful marketing tool for businesses with physical stores. Use this feature to highlight key offers right below your business info and increase the CTR of your listing.
Update your store description – It's easy enough to edit your store description to highlight the fact that you are having a sale – just remember to change it back when the sale is over!
Ensure optimisations are ready in time
Search demand increases significantly in the run up to Black Friday, and it takes time for Google to crawl and re-index your freshly optimised title tags and meta descriptions. Make sure you get your optimisations in well ahead of time to ensure they have taken effect by the time the crucial sales period begins!
1 month before
Emphasise seasonal USPs
Shopping is an emotional process and SEO can help you to influence the process with a few simple tweaks. It's vital to emphasise any seasonal USPs (Unique Selling Points) as it's something shoppers look for specifically around the Black Friday and festive seasons. Delivery and guaranteed deliveries for Christmas are high on the list of priorities for many consumers. You can also create seasonal countdowns on the site with last Christmas order dates and highlight any seasonal and gifting offers, generating some shopping anticipation. Include your USPs, whatever they may be, in your meta-descriptions, so it's the first thing seen when you appear in Google.
Research search behaviour
Understanding how consumers search is essential to any business wishing to succeed online. Thankfully, no crystal ball is required here – your site's past data and Google's data tools will be your guiding forces.
SEO isn't a guessing game and, unless you're a very young brand, you probably have past data to work with. While you might not have time to optimise your whole site, you can use annual event data from previous campaigns to optimise the pages you know have performed well. Knowing what your customer wants from you most and optimising for it is exactly the kind of strategic approach that's sure to yield favourable results. Likewise, look at the data of underperforming pages and implement changes accordingly.
Google's Keyword Planner alongside other keyword research tools are the ideal partners to Black Friday and Christmas. They can fill in any knowledge gaps around shoppers' search behaviour during the festive period by not only showing how much search volume there is around each keyword or topic but also identifying related search terms and long tail queries which may be easier to target.
Language matters; make sure you're speaking the same language as your target audience to get seen. Use the keyword data to your advantage by optimising your copy and content, a simple tweak that can give you a competitive edge.
Last but not least, don't forget the data obtained from your paid search activity. Use the insights obtained to better inform the keywords you target organically and the most effective messaging to use in title tags, meta descriptions and on site copy.
1 week to go
Just like there are plenty of last-minute shoppers, there are also plenty of last-minute SEO-ers. While preparing ahead of time yields the best results, all is not lost if you've not yet started. There are some SEO quick wins you can implement with not much time to spare to capitalise on the Black Friday / Christmas consumer rush.
Repurpose your sale page
Google can take its sweet time to crawl, index, and give authority to a new page with a new URL. But that's time you don't have. What you can do is repurpose an existing sale page, most sites have one, using the data, keywords, and seasonal USPs discussed above. Update your onsite copy to include seasonal keywords.
Use GTM to update all page titles
Your page title tags are ideal real estate when it comes to seasonal updates. To make the updates quickly and efficiently, exactly what you need at this last-minute stage, it's worth utilising Google's Tag Manager. For those unaware, the tool can be used to bulk overwrite page title tags to include relevant seasonal keywords in the code, optimising them in time to capture some traffic for your site.
Steal from your competitors
Predicting shoppers' behaviour is big business and companies try to get ahead through trend monitoring and stock management. For e-commerce retailers, the concept remains tricky as sudden influxes in sales and unprecedented demand can lead to the disappearance of the 'It' product. This is a huge opportunity to capture the hungry shoppers with an offer of a similar or replacement product, fulfilling their Black Friday wishes. You'll not only create an opportunity to capitalise on your competitors' success but lure away their core customer base too
Do your competitor research and create a map of their top-performing products against yours to have a solid idea of what shoppers are looking for. Stock optimisation is another element at play here, so ensure that you have the proverbial and literal goods ready to deliver.
You can then set up a recurring scrape of your competitors' URLs, using a crawler like Screaming Frog SEO Spider or similar, and using RegEx, pull if they're 'out of stock' or 'not available', tailoring it to whatever terminology the competition uses.
Should one of their products go out of stock, you'll be ready to act – swooping in to capture a customer ready to spend with no product to spend it on, yet at least.
Identify all backlinks into the competitor page and contact linking sites, referencing your alternative and, crucially, available product.
Increase your paid spend (Google Shopping in particular) on that product type.
As you can see, Black Friday and festive season SEO can be as complex or simple as you need it to be, based on your business goals. While a comprehensive SEO strategy, one sensitive to seasonal fluctuations, is always the best approach, it doesn't mean that there aren't quick wins to be had.
Black Friday can always be a chaotic time in the world of digital marketing. Stay one step ahead of the competition with our predicting Black Friday for 2020 white paper, with a bunch of tips from industry professionals and helpful checklists to help you through.