Travel – Facts about Mobile Search [Infographic]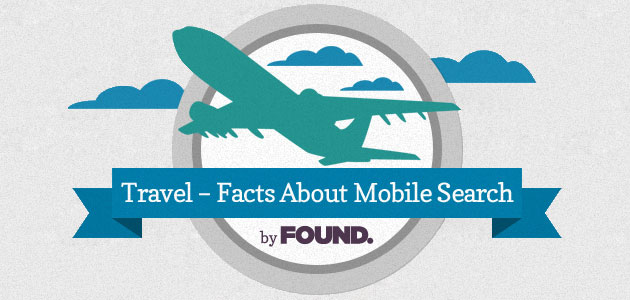 As we all know, mobile is here. Mobile is the here and now, and it's getting bigger and bigger all the time. Having worked at the forefront of mobile advertising for many years here at Found, we've been able to gather and analyse real data, and we can leverage it in new and exciting ways as a result. For clients of ours, that means greater reach and more granular targeting, all tied into a performance metric.
One of our most successful undertakings in mobile is within the travel sector. We work across many big brands internationally, utilising mobile optimised sites to generate leads, bookings and travel insurance policies. As experts in both travel and mobile, we've been able to compile the following infographic highlighting some of the more important (and fun) findings to date. Enjoy!

Embed this mobile search infographic on Your Site: Copy and Paste the Code Below
We provide a range of Paid Media services, to help you get the most out of this channel. Do you have an opportunity in the mobile arena, or are you looking to expand into it? Contact us today!