Black Friday and Cyber Monday Checklist.

As the Government announces another UK lockdown with Black Friday and Cyber Monday (BFCM) around the corner, predictions are that the Cyber weekend is going to be much bigger than anticipated. Consumer behaviour has adapted so much this year away from brick and mortar and towards spending online that it's vital brands have a solid strategy and approach going into the peak shopping period.
In order to make the most of this year's peak it's critical that you start planning as early as possible, it's been such a stressful year for so many brands and retailers that a strong BFCM could be the difference between finishing the year end while making up for a difficult Spring or not.
A QUICK LOOKBACK.
Before we discuss the BFCM checklist for 2020, I thought it would be useful to take a quick look back at 2019.
1. 2019 Black Friday was the biggest yet, Google tracked a 7.1% increase in sales volume, 16.5% increase in sales value and a 3.1% increase in footfall – with the majority of the growth tracked online.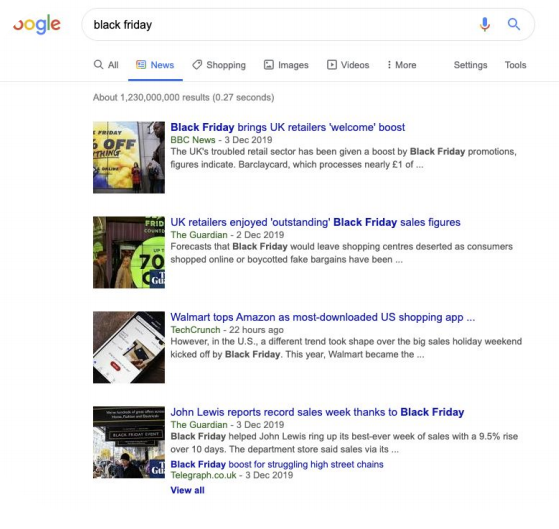 2. Black Friday started much earlier and finished later with a lot of brands extending discounts online. No change this year with Amazon kicking off their Black Friday deals in October!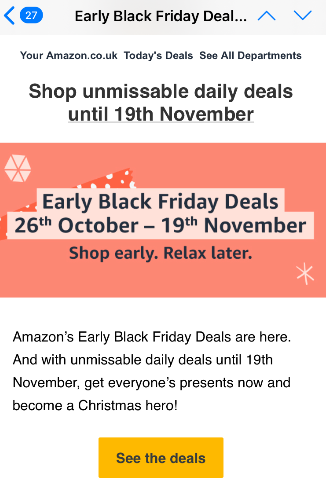 3. Last year, customers were more likely to search directly for brands and deals compared to the year previously.
4. Shoppers researched more across platforms (mobile, Shopping, YouTube) than any previous year – a trend likely to grow this year.
2020 Planning & Checklist
According to Google, 43% of Christmas shopping was done in-store last year, a trend which isn't going to continue into 2020. We're expecting that retailers and brands will lead with a digital first strategy – making sure they are present during the different touchpoints of the consumer journey, from awareness right the way through to driving action on site.
Struggling with where to start?! Fear not – the team at Found have pulled together a whitepaper which contains all the information you need! We've brought some of our best minds together to predict the trends that we're expecting to see over the next few months in retail and consumer behaviour – using data modelling of previous years and applying what we know about 2020 so far to help you build your plans.
You can download the whitepaper here which already contains all of the handy checklists we're going to go through below.
CHECKLISTS:
GENERAL PREPARATION:
Your go-to list before any Black Friday: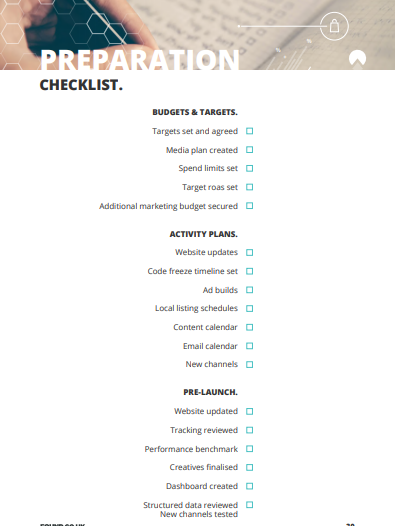 B2C:
Specific checklist developed for B2C companies, focusing in on preparation and activation across different channels: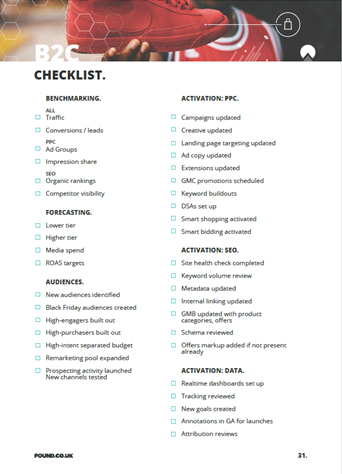 B2B:
Specific checklist developed for B2B companies, focusing in on preparation and activation across different channels: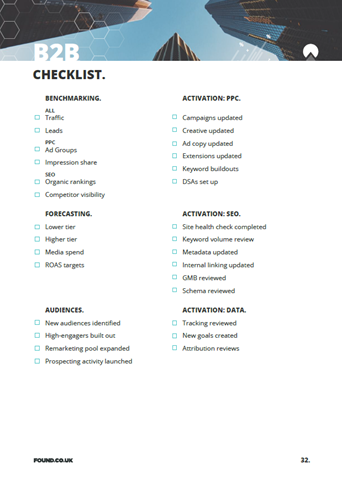 BIDDABLE MEDIA:
A checklist which details the must-do actions across all Biddable channels including: Search, Social, Local, YouTube and Shopping: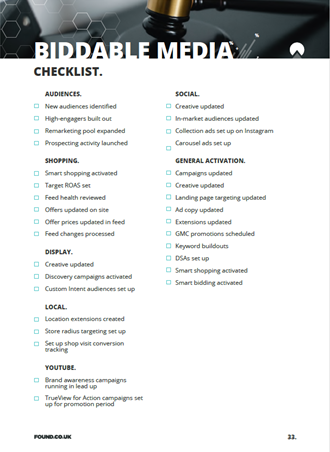 GOOGLE SHOPPING:
A huge proportion of overall revenue is tracked through Google Shopping campaigns, so much so that we thought it deserved it's own checklist, covering everything from feed set up through to activation: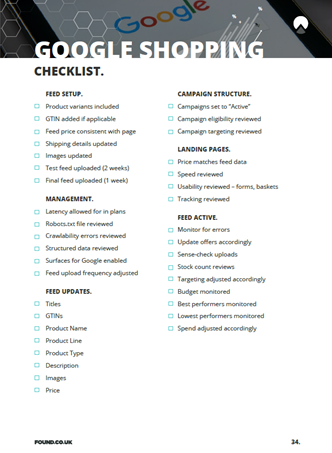 ORGANIC SEARCH:
This checklist contains everything you need to know/action from an organic perspective including site accessibility and crawlability through to keyword coverage and content: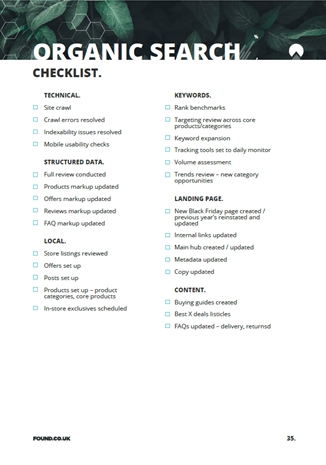 KEY DATES:
It's important to remember that even though BFCM is one of the key shopping events of the year, there's other key dates to be aware of which I've listed below:
November:
Singles Day: November 11th
Black Friday Week: November 23rd – 30th
Thanksgiving (US): November 26th
Black Friday: November 27th
December:
Cyber Monday: November 30th
Free Shipping Day: December 14th
Christmas Day: December 25th
Boxing Day: December 26th
Planning and preparation will help to ensure a successful Black Friday Cyber Monday – the checklists which I've included above should help to cover most of what you need to know for this year's upcoming peak shopping event and will hopefully put you in the best position to succeed during this holiday season – but it's safe to say that if BFCM continues the trend of 2020 you should definitely expect the unexpected!
If you would require any help and support with your Black Friday planning please don't hesitate to get in touch here.