Performance Max: A new age of paid search marketing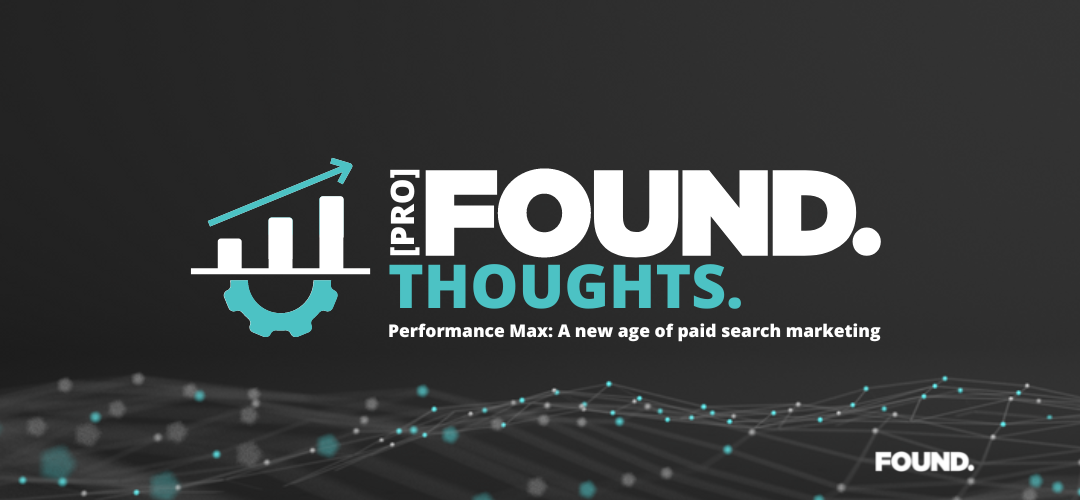 Did you know that 59% of consumers find their favourite brands whilst performing totally mundane tasks online (like watching videos on their mobiles, catching up on their interests, or reading through their emails)?
It's with this insight that Google has recently launched its newest campaign type; Performance Max (PMax)
Performance Max now allows users to create one campaign that's tied to multiple key business goals by using machine learning to continuously improve performance across a variety of Google channels such as Discover, Display, Gmail, YouTube and more.
The main advantages that come from using Performance Max campaigns are that:
On average, when you upgrade a Smart Shopping campaign to PMax, users can see a 12% increase in conversion value at the same or better return-on-ad-spend.
PMax allows marketers to provide clients with more in-depth insights into their audiences, creatives, and other conversion drivers (including consumer insights and trends that might be impacting campaign performance).
PMax makes marketers more aware of the customers' full path to purchase because, with current campaigns there's a usually an attribution gap that leaves teams not always aware of the customers' full journey to conversion.
Though pros like these are pretty compelling, alongside all the good there are disadvantages that can come from using PMax:
Machine learning (like that employed by PMax) is only as good as the information that you provide it with, so continual testing of a variety of texts, images and audience signal combinations are essential to ensure optimal campaign performance.
Some downtime can come after launching a performance campaign – this is where advertisers really need to speed up their potential learning period by making sure adding in audience signals.
So, even though Performance Max has massive potential to make managing campaigns (across a variety of channels) significantly easier, specialist teams like ours really need to have time and space to think about how best all of the assets that get employed are optimised – with a big onus on testing new creatives and keyword-types.
This means that, when afforded the opportunity to fully map out a comprehensive and strategic testing approach, we (as PMax enthusiasts) are now able to benefit from having a much better understanding of customers' full paths to purchase and provide our clients with more in-depth analyses of industry trends and consumers behaviour.
PMax now makes it easier for experienced teams like ours to run campaigns across multiple channels so we need to be thinking about how we can best utilise the new data we have to hand in order to drive performance and help our clients stand out from competitors.
---
Interested in trialling out Performance Max at your business? Get in touch with our Paid Search experts now!