The Rise of Amazon Advertising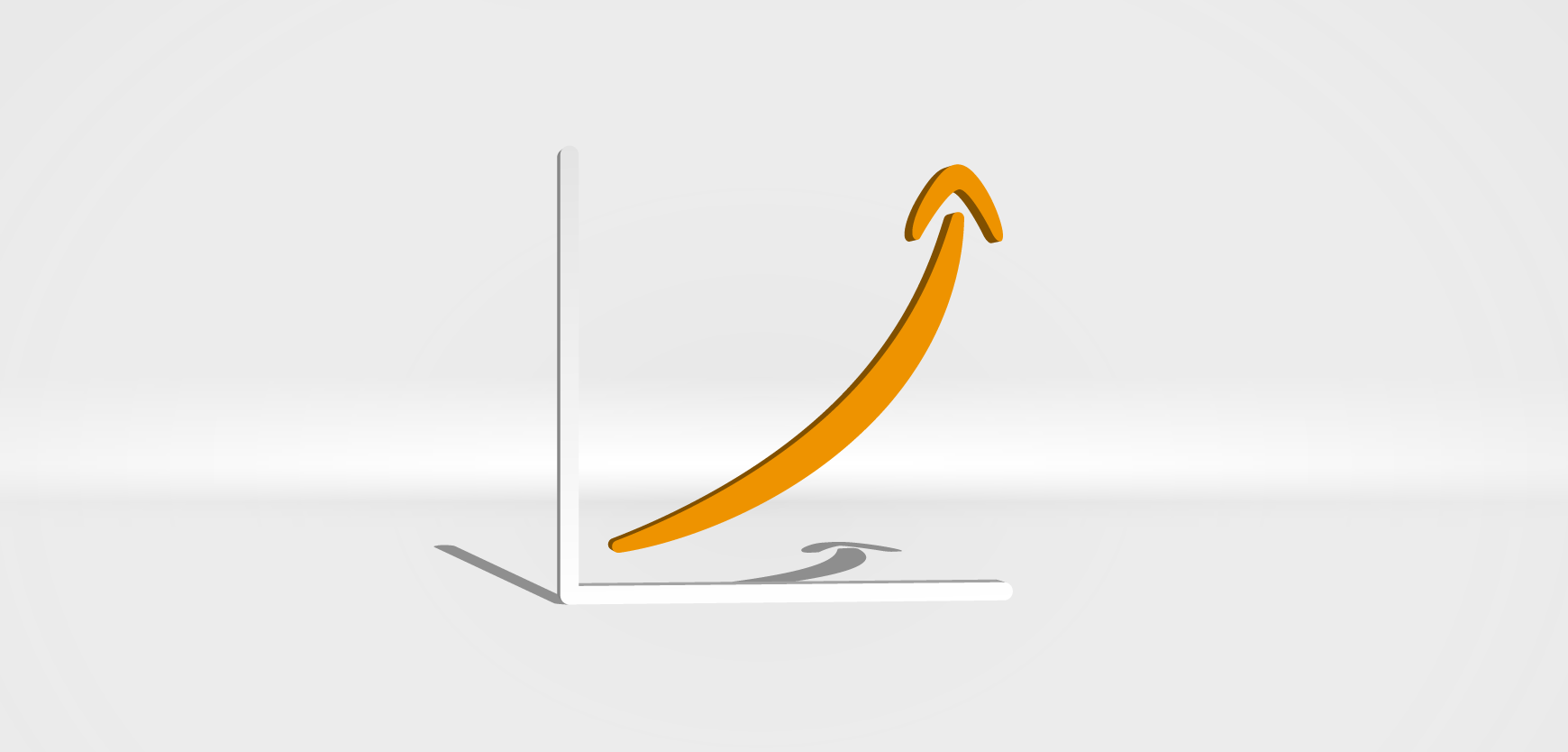 With a $2.5 billion net sales reported at the end of 2018, Amazon is set to join the online advertising giants, Google and Facebook, in a quest to rival new prospects. Although the growth acceleration of Jeff Bezos's empire in the third quarter fell short of investors' expectations, causing the stock to plunge, its performance in margin business units such as cloud and advertising, holds a much more positive outlook. The company reported a 122% increase year on year, and booked $301 million more in "other" sales, suggesting a departure from the "Walmart of the web" business model, which has been its modus operandi for a long while now.
Considering the disruptive potential of the platform, reaching far beyond the retail sector, and its one-of-a-kind ability to target customers further down the funnel, Amazon's growing position in digital advertising comes as no surprise. The high net sales records correspond with the predictions of marketing and advertising experts; in the most recent State of Digital Advertising report for Marin Software, 85% of respondents pointed to Amazon as the company that will have a significant impact on their business.
The Q3 report is therefore equally crucial for investors, who will need to decide if the slight deceleration in Amazon's primary business units can be offset with profits from the apparent acceleration in sales and advertising. For the Facebook and Google duopoly, they will likely need to acknowledge the competitor sooner than expected, if to avoid sharing the profits of ads publishing.
AMAZON, DIGITAL ADVERTISING AND THE IMPACT ON BUSINESSES
Following the money is not only a clue for big tech giants who compete in the marketplace, but also for advertisers and marketers who are in favour of making informed decisions when slicing the budget pie.
The current state of affairs are such that paid search and social combined constitute over 50% of the standard budget allocation in advertising, with Google Network Display and Facebook being the most popular channels. However, a lack of originality and over-reliance on tired methods hardly ever yield different, not to mention positive, results. The truthfulness of that caveat is most notably tested within the retail advertising sectors as both often need to promote unique shopping and customer experiences over actual products.
The challenge to meet and exceed shoppers' expectations, as well as the need for novelty, has already swayed some advertisers to move 50 to 60% of the budgets they would usually spend on paid search, to Amazon.
The company, for years, has dutifully managed to balance steady growth with considerable investments in logistical necessities, which with a few exceptions (e.g. the drone delivery programme) would translate to quick and measurable profits.
Delaying using ads as a stream of revenue, and instead focusing on developing a proprietary customer review system in the first place, has resulted in a trusted community of shoppers who now flock to the website with predictable, often ready to convert, incentives. This decision was vital in creating a powerful commercial website but also, as it begins to unfold, laid a solid foundation for building a functional advertising platform very few can match, and a store filled with millions of products, entertainment streaming services, and over 100 million Amazon Prime members online.
So, although we are yet to see the results of trusting in the e-commerce giant's publishing prowess, it is easy to see why some categories of brands will highly benefit from having their ads delivered to customers with a clear shopping intent.
WHERE IS AMAZON IN THE CUSTOMER JOURNEY?
In 2017, a San Francisco research firm Survata published a consumer survey according to which Amazon was the first online destination for 49% of U.S online shoppers. Correspondingly, Google and other search engines followed at 36% – a number which Bloomberg interpreted as people who merely explore shopping possibilities online and are thus not ready to convert just yet.
Being an intuitive point of departure for consumers is something that Google, whose revenue is still primarily driven by selling advertising opportunities, has been trying to rival with Amazon on for years. First, with data-driven audience targeting tools such as Google In-Market, and most recently with its version of a smart assistant – Google Home.
It seemed that the tech giant might soon close that gap by successfully maximising profit from other properties, particularly YouTube. However, the direct correlation to sales Amazon has offers enormous leverage to brands seeking to target their customers further down the funnel, thus making it unrivalled in some of the advertising niches.
Until now, the most significant change has been observed among businesses most concerned with improving linking their ad budget to direct customer actions, whereas industries with an inherent aspect of 'exploration', such as automotive and travel, have no reason yet to embrace the platform.
Conclusion
According to the market research company eMarketer, Amazon's efforts to make inroads to advertising will pay off, with the e-commerce company predicted to seize opportunities and become the third largest advertising player by 2020. However, that doesn't mean Amazon is likely to cause a disruption that will shake up the entire advertising sector. On the contrary, what is more likely to follow is a more even redistribution of power and influence within the advertising market.
Amazon ads could be valuable for publishers, especially those that struggle to engage users in real time with demonstrated in-market behaviour and strong purchase intent, however less relevant for clients that sell products or services that require an element of research, like multi-city holidays. It is also true that not everything, yet, is sold on Amazon, and some companies have no business in conducting direct sales on the platform. This might explain why, despite Amazon's continued growth, Google still maintains a strong and stable hold on the overall digital advertising budget, with continuous ad revenue growth since the last year.
There is also a lesson here to be learnt by marketers who, to overcome the limitations of paid search and social, might be eager to experiment with the e-commerce platform. Having full visibility and a sound understanding of the client's business, together with its chief obstacles, are critical in determining the right PPC strategy, especially with the growing number of advertising channels. Novelty and a fresh approach, although quintessential in the creative business, don't always translate to excellent campaign or ad performance.