Cashing in on Christmas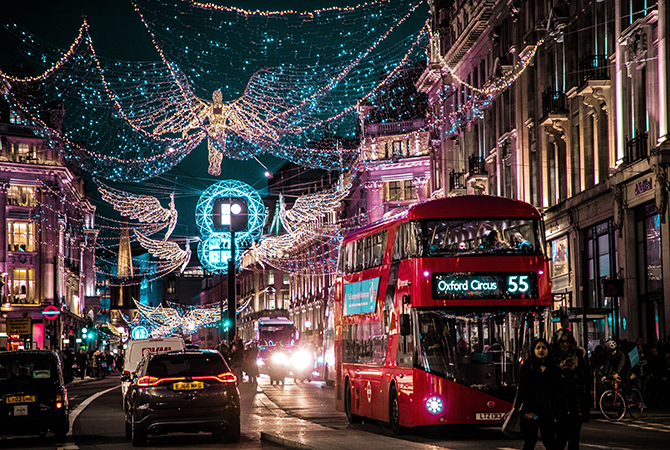 Consumers spent a record £102 million online on Christmas Day 2008, a figure that is set to rocket this year as shoppers turn to the web in search of bargains. As Santa Claus prepares to load up his sleigh, Revolution takes a wholly pragmatic look at what brands and retailers will be doing to part consumers with their hand-earned cash over the festive season.
Changing markets require changing strategies and this Christmas advertisers will want to grab as much of the Christmas market as possible. With online spend overtaking TV for the first time (online spend grew 4.6% to £1.752bn in the first half of 2009, while TV spending shrank 16.1% to £1.639bn – IAB), and the knowledge that over 3.8 million UK shoppers spent online on Christmas Day in 2008, this Christmas is shaping up to be a solid one online, and every retailer wants to be the winner.
We are still not officially out of recession – these are tough times and brands are under constant pressures. With the disruptions in the market place due to Royal Mail strikes, we have potential Christmas chaos on our hands. The long and short of it is that marketing budgets are on the move and companies need to be prepared to focus greater energies into their online channel.
Shoppers are likely to shop online early this year, to ensure their gifts are delivered before Christmas. While many advertisers are reliant on Royal Mail, others are actually using this to their advantage. Take Red Letter Days, for example, they have slashed their next day courier price from £8.75 to £3.95. I Want One Of Those always use couriers in the last week before Christmas but this year they have ramped this up so all post will go via couriers. According to the IMRG major retailers like House of Fraser, John Lewis and Amazon have already switched to alternative providers.
But that's not all that retailers are doing. According to Hitwise, searches for vouchers codes were greater in December last year than searches for sales or offers, and there's nothing to suggest we will not see a similar trend this year. As a result, advertisers need to get their vouchers ready – general onsite vouchers through to affiliate-specific vouchers to promote your site. This will ensure a greater priority of investment on your brand when affiliates rollout their Christmas ramp-up. Simple actions are to pay affiliates more – of course it needs to fit within your ROI requirements but, if you have the capacity to increase the margins, do it now so affiliates will out activity for you against your competitors.
Last year most traditional retailers commenced online sales when stores closed on Christmas Eve, with online retailers starting after the last delivery day deadlines were reached, meaning advertisers need to get their plans nailed for Christmas. Giving any promotional partners a heads up of activity, plans, new potential codes, products, positioning will ensure the right message is in place on Christmas Day and beyond.
Christmas will, no doubt, still see heavy traffic numbers this year. However, as shoppers have become savvier and more price-conscious, they will be looking to find the best price available. Firms who have not / do not adopt a solid search, affiliate and price comparison strategy could well be the companies who lose out this Christmas.