Friday Roundup: 7 March 2014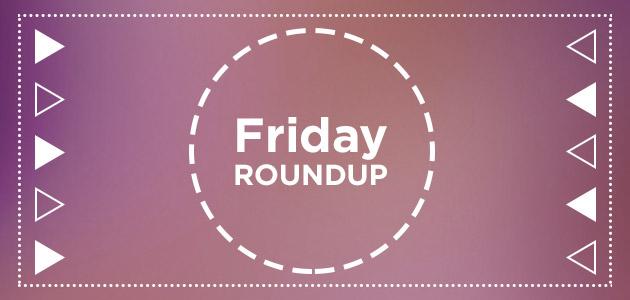 It's been a little while since our last Friday Roundup but with lots going on in and around the office, we thought it was a good week to get back at it. Just a quick disclosure that some of this news is in fact from from a bit earlier than Monday…
Found so far this month
Team achievement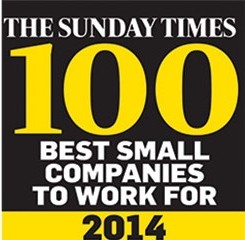 We are very excited to announce, that for the fifth year in a row, Big Ideas Group has made The Sunday Times 100 Best Small Companies To Work For. The official feature doesn't come out online until Sunday, but Best Companies who produces the list, released the standings last week.
The survey looks at many aspects of a company such as leadership in the team, personal growth, manager and team dynamics, employee well-being, involvement in the local community, company culture and pay and benefits.
A friendly working environment, cross-company learning and perks such as food and games are at the heart of Found and Big Ideas Group, making our offices in London and South Africa fun and innovative places to work. We are always on the lookout for talent, so check out our current vacancies to join our dynamic team.
Something we are looking forward to
At the end of the month, members from the Found Team will be exhibiting and running a Search Clinic at the Internet Retailing Expo. The Expo is part of Internet Retailing, a magazine, portal and events group whose focus is European ecommerce and who provide platforms for conversations about multichannel retailing.
On the 26th and 27th of March, you can find Found at Stand K10 at the National Exhibition Centre in Birmingham. Come visit us there to talk through your objectives and, as an agency that builds our services around a client's targets, demands and budgets, we can give you some hints and tips to help you shape your digital performance.
We are also running one the Expo's Ask the Experts Web Clinics (book in advance) where you can get a deeper understanding of how to use Search Marketing effectively. During the 30 minute clinic, our Search experts will show you how to improve your SEO and PPC activity. We'll talk you through the ways you can maximise your existing campaigns and, most importantly, advise you on improvements you can easily make to not only increase overall digital performance, but your return on investment too.
Stat of the week
Some very interesting statistics in the omni-channel arena. Check out this slide from the eBay Guide on the omni-channel consumer. It paints a very interesting picture of the consumers in today's world. According to the report 56% of consumers use at least two devices in their shopping, with 18% using a computer, mobile and tablet.