Happy Christmas from Found!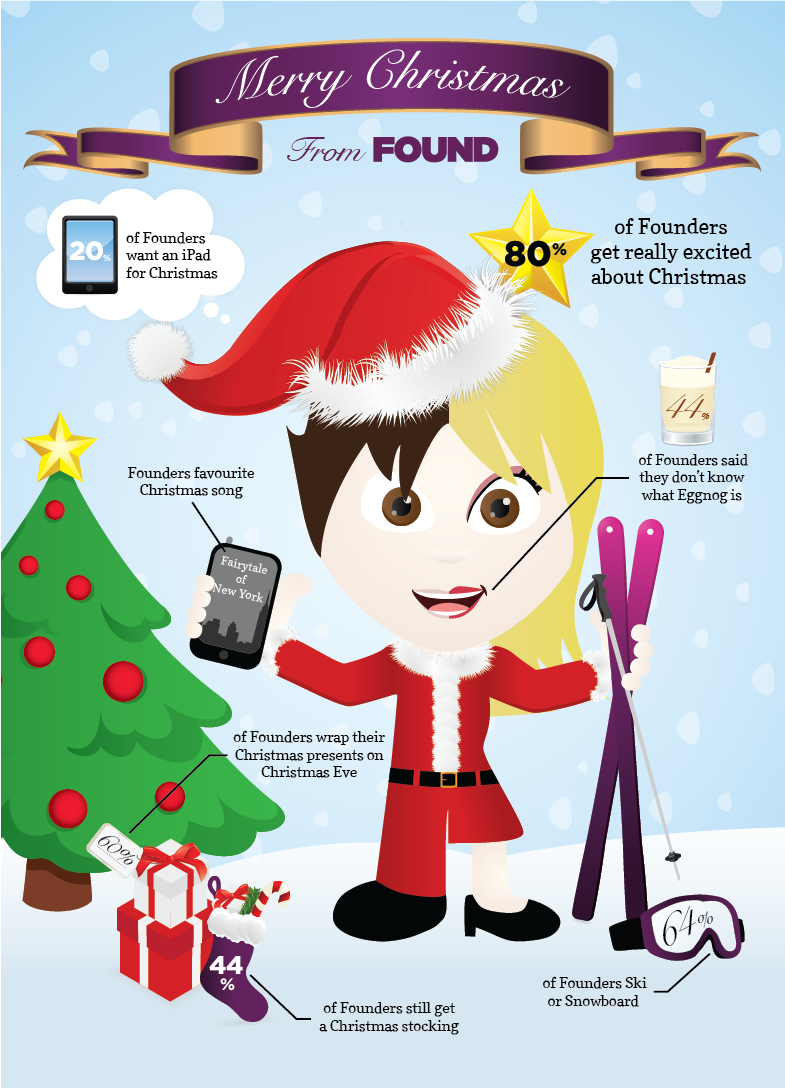 On the eve of much festive merriment, some of us are still here in the office. Wrapping up loose ends, awaiting delivery drivers that probably won't come, checking google for Santa and generally being in pretty good spirits.
Whilst it's been a bit quieter we've had a little festive fun here in the office and created this little infographic we thought we'd share, it's from some data we collected a few weeks back about how the Found team feel about Christmas.
So here it is: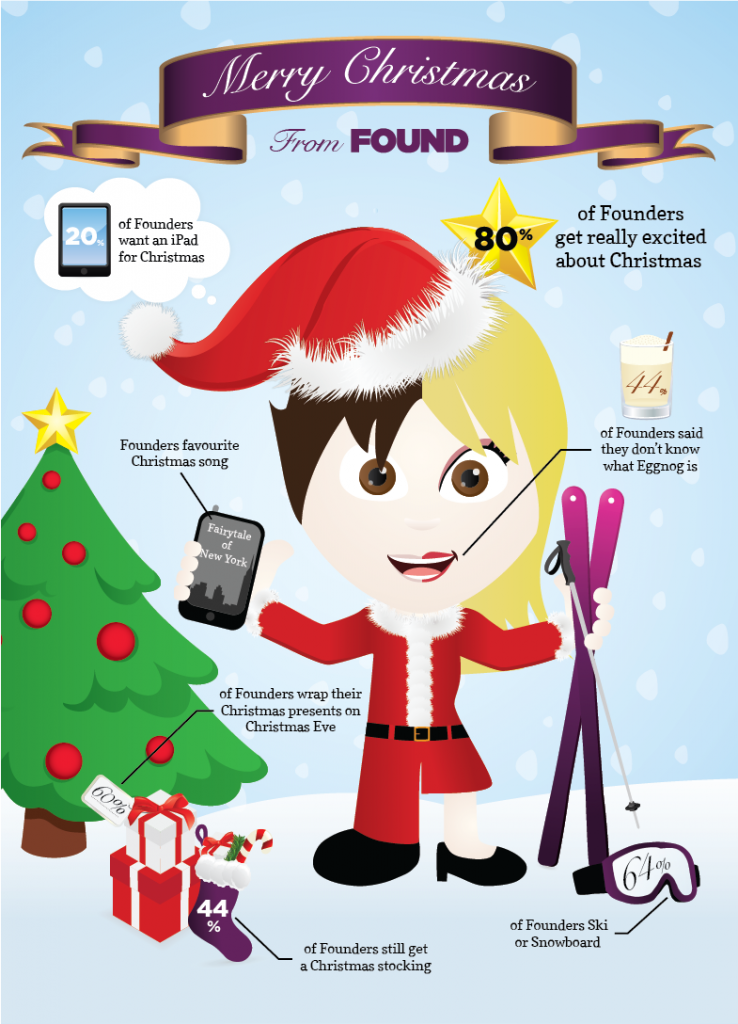 Some facts that didn't make the graphic were:
Apparently 'Home Alone' is the Found favourite 'Christmas' movie.
Only 56% of Found'ers will be having turkey for Christmas dinner.
And 36% of Found hate mince pies
Here's wishing all our friends and the readers of our blog a very merry festive season, from myself and all the team at Found.
More from the blog in the New Year!