Say Hello to Charles, Imogen & Laura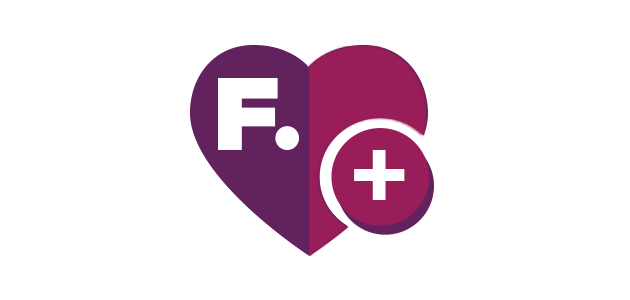 Found is always on the look out for digital enthusiasts to join our growing team. We're thrilled to introduce three SEO champs that have come onboard!
Junior SEO Executive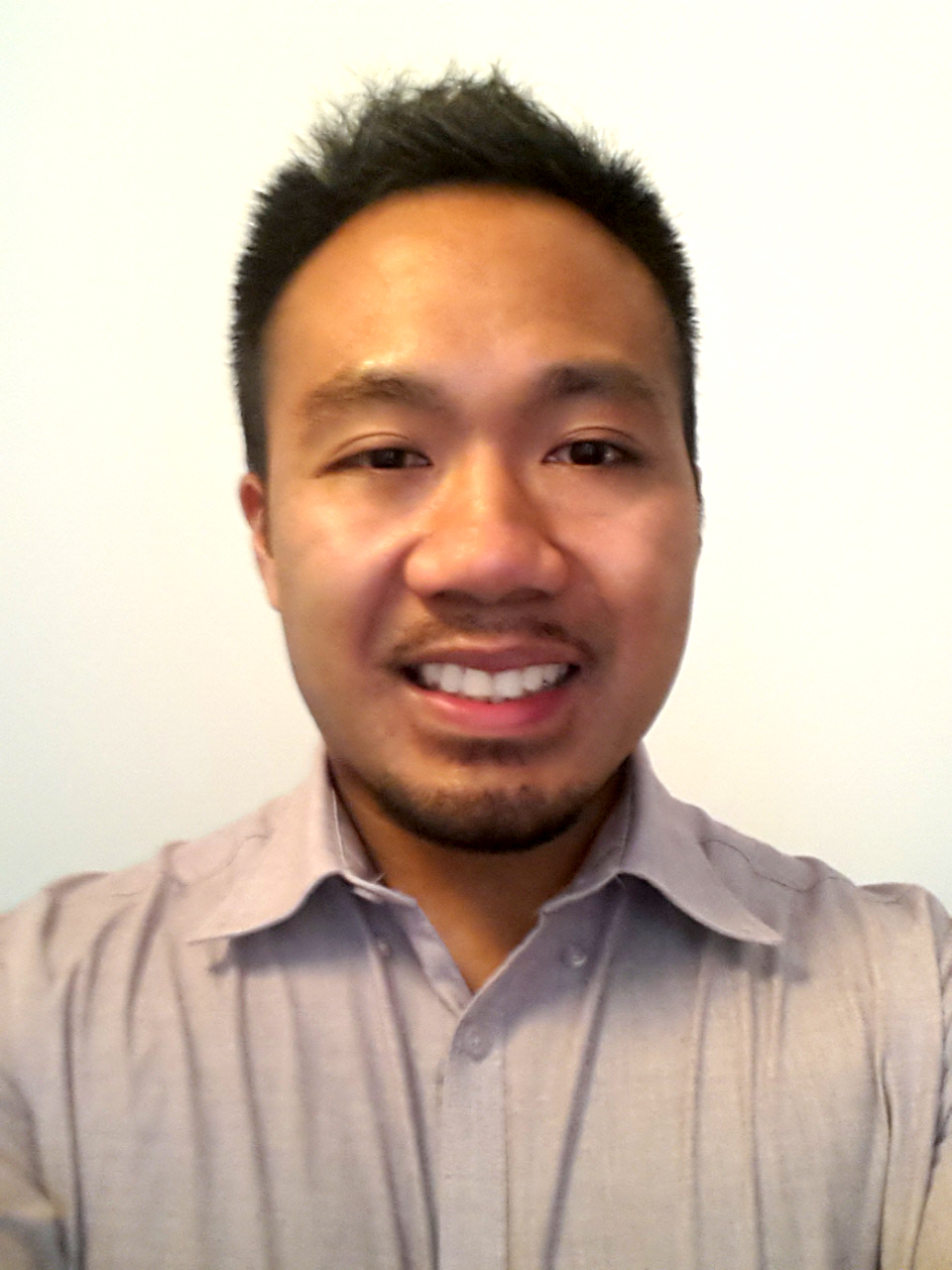 He's got the rhythm of a dancer and the suave moves of a real SEO-er. Charles 'stumbled' upon the world of SEO after splitting his degree in Media & Web-Development. When he isn't in the office immersed in his work, he's probably at the gym or catching up with good friends.
Where do you call home?
I've lived in Battersea all my life; famous for Battersea Park, Battersea Bridge and Battersea Dogs Home.
Do you have any talents that we don't know about?
So have I told you that I'm a blue belt in Taekwondo? I've also represented Belgrave Harriers and Hercules Wimbledon Athletics (long distance events!), as well as having trained with the Wimbledon Junior Tennis Initiative.
Biggest pet peeve?
During my university days I hated flat mates who'd leave unwashed dishes for countless days until someone else needed to use them and had to do it themselves.
If you could eat one type of food for the rest of your life, what would it be?
I often get told off by my mum for eating eggs every day. Eggs and pickled gherkins – the combination sounds weird but actually tastes great. You need to try it!!
How many languages do you speak?
Well aside from English, I can speak Ilocano, one of the many dialects spoken in the Philippines. I can also speak Bubble language (search it on Google), does that count too?
What do you do for fun?
I'm probably considered a family man – I love hanging out with my little nephews as it brings out the kid in me; especially when we hit the Nerf guns. However, the little rascals have a tendency to aim at my face.
If you were a superhero, what would your special power be?
I think my superpower would have to be time control. I would fast forward to the era where there are flying cars. That would solve my problem with the London underground at Clapham Common station (if you've seen the video of the people who have to cram themselves onto the trains in Japan then you will know what I mean).
Favourite thing about London?
I think it would have to be the diversity in food culture; I'm definitely a food addict to the core, and being in London opens the opportunity to try food from other cultures without actually leaving London, or better yet the UK.
iOS or Android
If you ask all my friends, then you would know how much of a gadget freak I am. I like both systems as they both have their pros and cons; however, coming from a development background, Android should probably be my answer.
Junior SEO Executive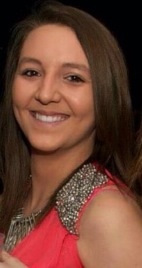 It's true that Found love their interns and this was the case with Imogen. After impressing the team with her SEO skills & dedication during her internship, we just didn't want her to leave!
Where do you call home?

Although I was born in Hackney, I have always thought of Tonbridge as my hometown. When we moved down to Kent I was only 4 years old so I was always outside and eager to explore. I've made some great friends in Tonbridge and I'm still friends with some people I went to playschool with!
Biggest pet peeve?

I cannot stand slow walkers (unless they have a genuine excuse!). People that just dawdle along, take up the whole pavement, and have no concept of their surroundings really get on my nerves – I think it's my London roots showing through.
Favourite thing about London.

I love the city at night, I always have. All of the lights, reflections and somehow enchanting scenery makes for some of the best walks along the river. Plus I always think people are friendlier at night than they are in the hustle and bustle of the day, providing that you don't go to the wrong areas!
Do you have any talents we don't know about?

I have been told I make an excellent 'Hold the Hangover' meal (their words, not mine) consisting of tea, apple juice, a crispy bacon sarnie with cheese and hash browns inside, some baked beans on the side and occasionally an egg for good measure.
If that doesn't quite cut it then I can also get some pretty good speed on a pair of crutches, even going uphill. But I will need some practice if you are going to test me on it because I've not used them in about 6 years!
How would you describe your music style?

If you've seen my Spotify and iTunes playlists you would wonder if it was just one person's account. I have a wide range of music that I listen to but anything with a good beat and some rhythm is likely to get me on the dance floor, or at least have me bobbing my head (subtly) on the train.
Favourite guilty-pleasure TV show?

I do like Desperate Housewives, I'm not that ashamed to admit it, and would always watch it if it was on. I guess it is really a good thing that it isn't on Netflix otherwise I wouldn't leave my house for days at a time.
Describe the best weekend you've ever had so far.

I have had so many good weekends it's hard to pinpoint one that was truly spectacular. I recently graduated from university which was a brilliant weekend seeing everyone again and reliving the university life for one night. I saw Jamie T at Alexandra Palace on his comeback tour this year; I've seen the Red Hot Chili Peppers at Knebworth Park; I've been to V Festival; I've spent weekends in Paris, Madrid and Venice (which come to think of it was definitely my favourite holiday, and possibly weekend) to mention a few.
Rumour has it that you're a sport lover…

I played football from the age of 5 or 6 years old for 10 years and won a good few trophies at various clubs. Unfortunately I badly damaged my ankle and it has never quite fully recovered, which set me back a lot and put me off returning fully to it, although I will still enjoy the occasional kick about when the chance arises. As well as football, I held the school record for a number of years for the furthest javelin throw in athletics and was a good 100m and 1500m runner – odd mix I know!
I was always sporty as a child, and I'm fairly sure that was what drove my competitive streak.
Twitter or Facebook?

I have both a Twitter and a Facebook account. If I just want mindless entertainment I will choose Facebook over Twitter 9/10 times but if I want a bit more substance, and occasionally some insight into all things newsworthy, then I will call upon Twitter to keep me up-to-date.
SEO Executive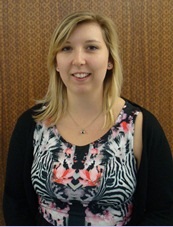 When Laura's not busy making delicious cupcakes in her kitchen, she's worried about giant sloths taking over the world. Find out more about our Rugby fan below.
Hometown?
Doncaster girl, of course!
Rumour has it that you've been interviewed by 4 different TV channels in different countries. Tell us more!
Technically, 4 different TV channels broadcast in 4 different countries. First time my brother and I were young and a French political party tried to interview my parents about Labour, but left with a soundbite of us being cute instead.
Second, I went to Diwali in Leicester Square one year and was interviewed for an Indian TV documentary.
Third and fourth were at the student protests in 2010. We went for a peaceful protest, but got stuck in the Milbank riot. We asked a nice policeman if we could leave before we got kettled and Sky News stopped us for an interview. We had a little debate on live TV with some guys in balaclavas, and then went on an eastern European TV channel. We then went home and watched Mean Girls.
What do you do during your weekends?
I'm often in Barcelona visiting my boyfriend or visiting friends in various places. I have also attended about 10 weddings this year, which is a ridiculous number! When I'm in London, I'm mostly catching up with friends or bake excessive amounts of cupcakes.
We know you're a Rugby fan. Who is your favourite team?
Doncaster, obviously! And rugby league – the proper stuff.
Favourite guilty-pleasure TV show?
I don't really have one – I guess my extreme Netflix viewing is more of my guilty pleasure.
Why don't you like sloths?
Because they are terrifying in every way. Also, Google the prehistoric sloth Megatherium. Giant sloths – one day they will take over the world.
If you were a bag of crisps, what flavour would you be?
Prawn cocktail. Because, like me, they are unexpectedly vegetarian.
Harry Potter or Lord of the Rings?
I'm a big fan of both. I suppose it would have to be HP for sentimental value.
Twitter or Facebook?
Facebook for friends, Twitter for news. Is that cheating?
If you are interested in working at Found, check out our careers page for current vacancies or visit us on LinkedIn.